Dynaudio 362 -> Audison VRX 4.3 EX w/2- Alumapro RX SQ 12" ->Aud LRX 1.1K Mazdaspeed6
Just figured Id post something in here.
I installed:
Dynaudio Esotec 362 8" 3-way component powered by a Audison VRX 4.300 EX CS passive
2- Alumapro RX SQ 12" powered by Audison LRX 1.1K in custom FG\MDF boxes
Lots of cascade VBmax and VB1 liquid sound deadener (the best)
Vertex products (out of business
)
Here are the 3" 142 mids: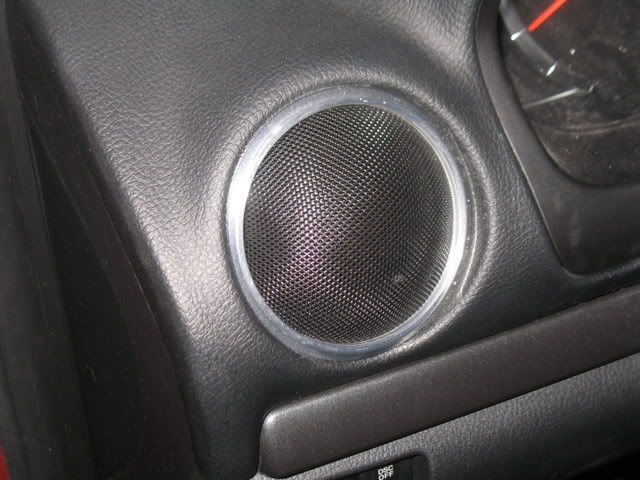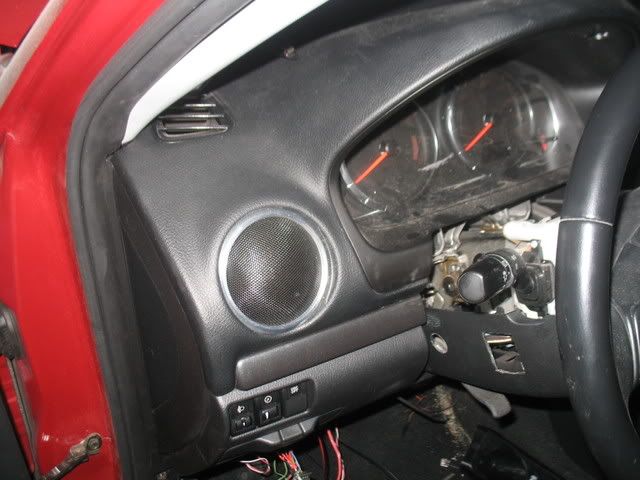 I had to cut (with belt sander) the flange off these to make them basically a cylinder shape that would fit. I used a tool to press them in. Of course there were problems with modifying them and most who buy speakers like this would cringe at the though of doing what I did. But the end product came out good as I like the dome. The woofer or more dust cap of the speaker is also a dome shape. The SS bezel rings I got from a boat shop to mimic the silver trim on the ac vents.
This is what I started with.
The 8" are installed in the doors:
(need pics)
And the 1.1" tweets in the sail panels (but need to be redone)
(need pics)
2 custom sub inclosures monted on opposite sides of the trunk allowing maximum usefull space left.
(need pics)
MDF board that is mounted and bolted to the top of the inside of the rear deck in the trunk where the sub once lived and then carpeted then Amps mounted to it. Keeps them out of the way, but not good for tuning or heat...
(pics)
Knuconcpetz wires thruout
Karma SS 12 Gauge Speaker Wire twisted pair running to each speaker. Yes two 12-gauge twisted pair thru molex connectors into each door) How? Wire relocation in molex connectors to make room.
(pics)
Kolossus Fleks Kable 1/0 power wire.
This stuff is the best and super flexy.
(pics)
DieHard Automotive Battery, Platinum P-1 (rebadged Odysseys)
Cold Cranking Amps (CCA at 0 deg.F): 930
Reserve Capacity (RC): 135 min.
Amp Hours at 20 Hour Rate: 75
I have more pics but I cant sort them now as I cant see them at work.