Discussion Starter
•
#1
•
So it's not just the snakes, sharks, monster crocodiles, so many lethal jellyfish, blue ringed octopus, stonefish, cone shells which are poisonous sea snails that shoot venomous darts. Even the frogs are dangerous in Australia Oh the spiders. How could I forget the spiders. Scorpions too. Monster centipedes. Oh and platypus males have poison spines too.
Even the frogs are dangerous..........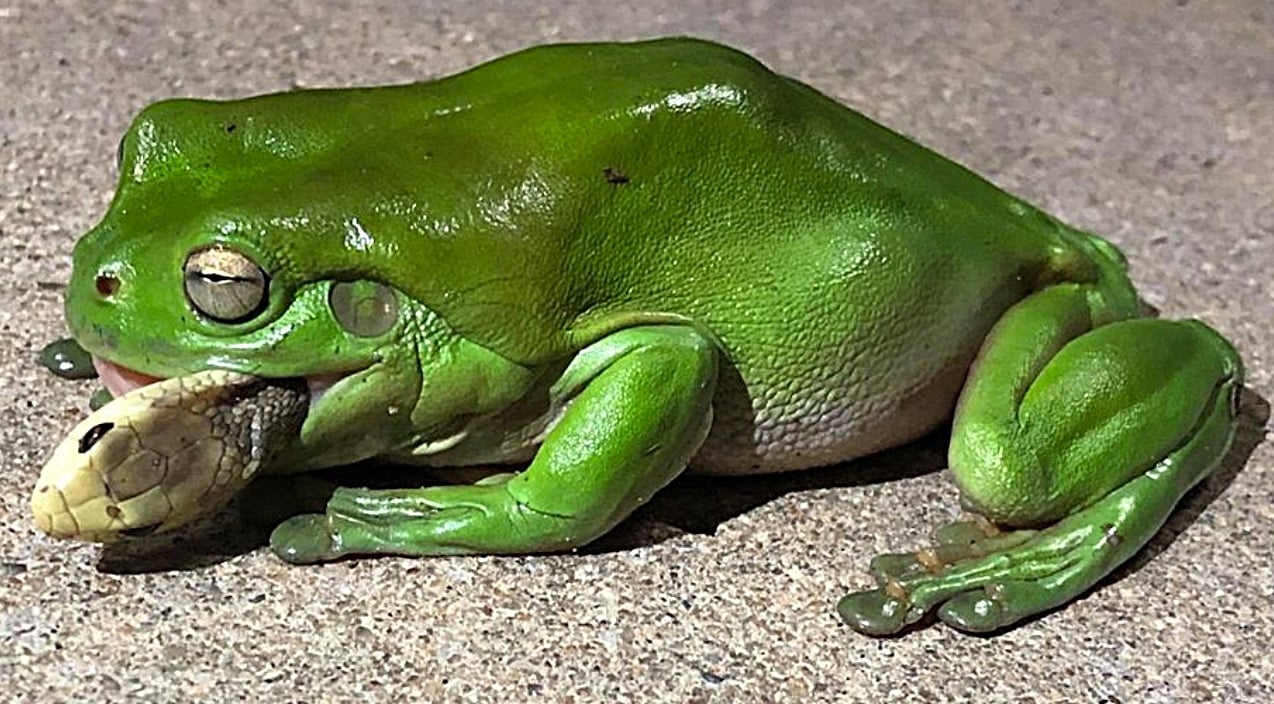 Tree frog VS third-most venomous land snake in the world.
countryrebel.com