Discussion Starter
•
#21
•
Right, here's a small update (more than a month after the last one). :laugh:
These are some of the wires that have to go through to the back. Luckily no multiple runs of RCA's, just an optical link, but the AI-Net cables aren't very slim either.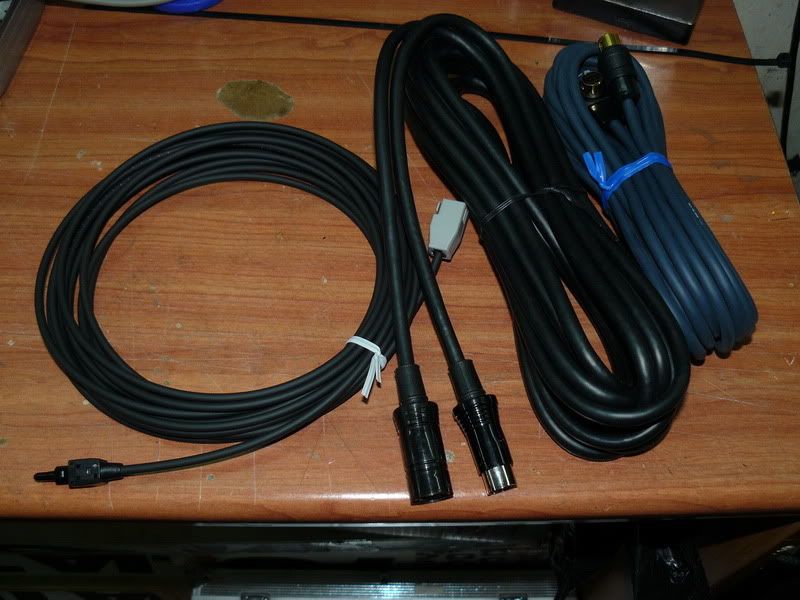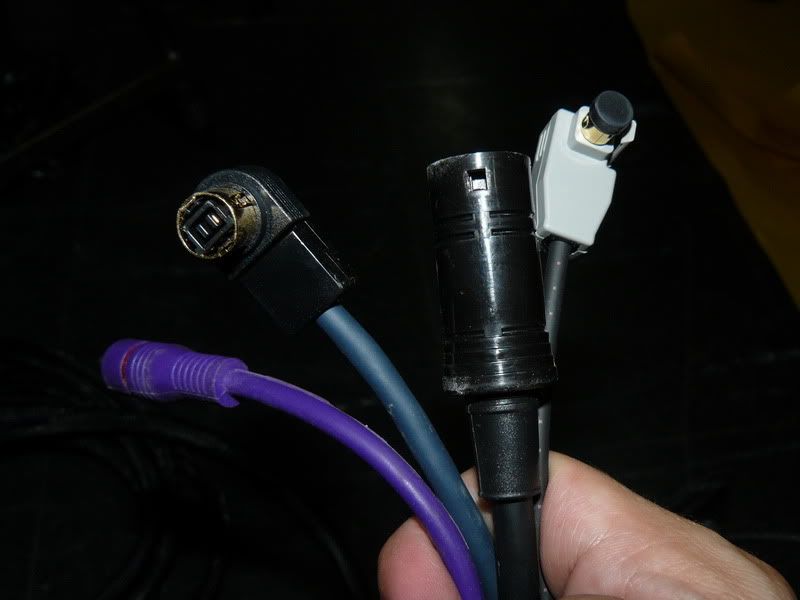 About 20 minutes later they were "techflexed" (along with a couple of other wires for remote etc).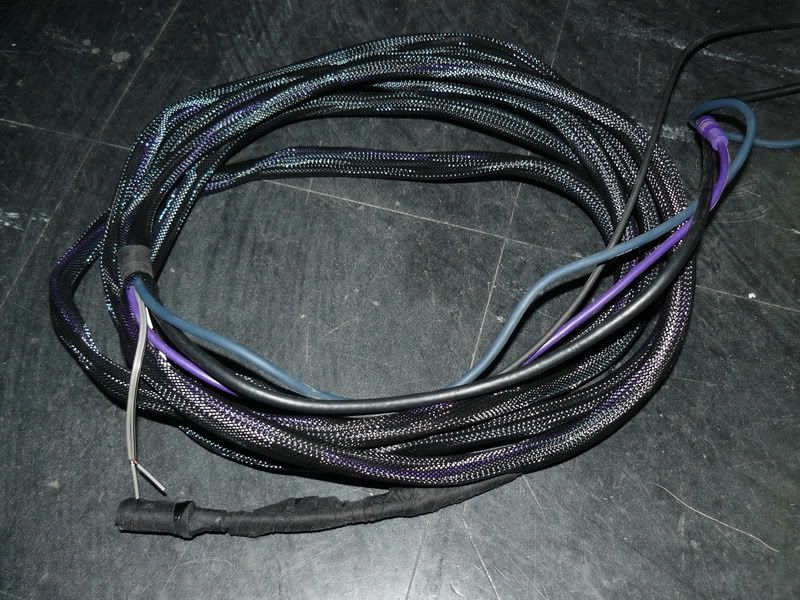 Here's the bundle of cabling in the boot (the grey techflex contains speaker cables).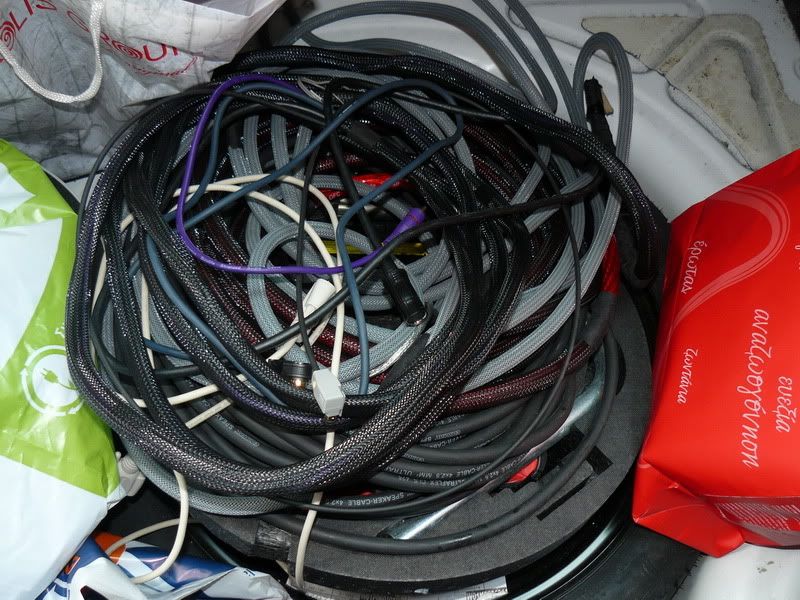 And here's a preview of the mid and tweeter rings. The angle shown here is not the final one.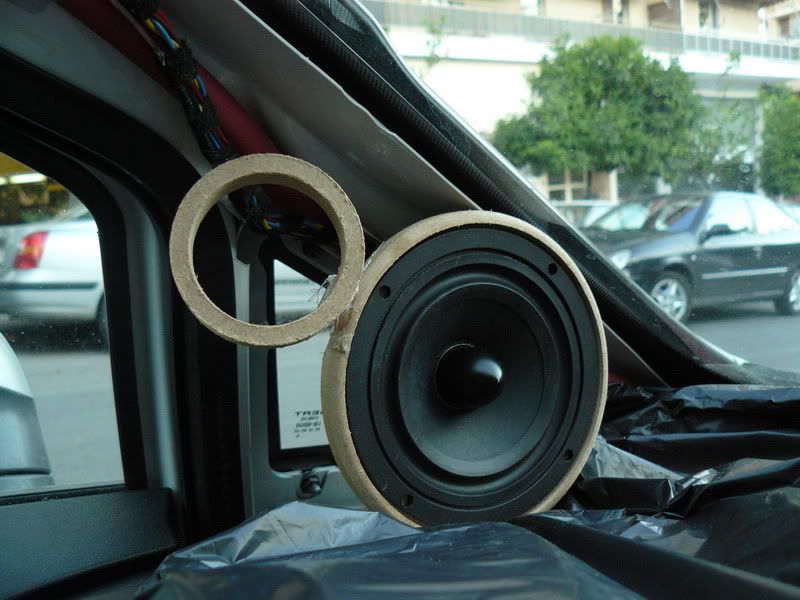 The sides of the dash under the A pillars will be left open so the L4's can "breath" into the dash itself.