Product Brand & Model:
Focal 6K2P
Condition of all items:
Good condition, although used, but not abused!!!
Total Price:
:
$225 PayPal Gift
Shipping Terms:
: $10.00 shipping/ tracking number anywhere in CONUS
Pictures:
- Unless you are a Upgraded member, or your last 10 iTrader feedbacks are positive, you must post a picture of the exact item you are selling.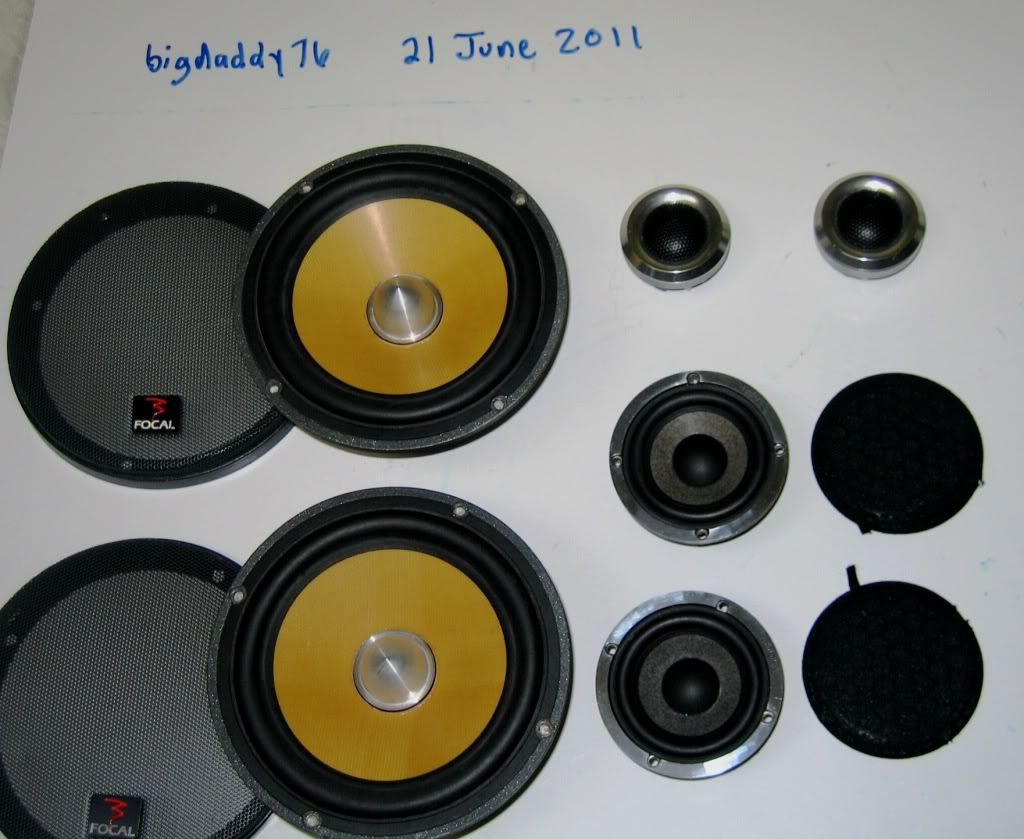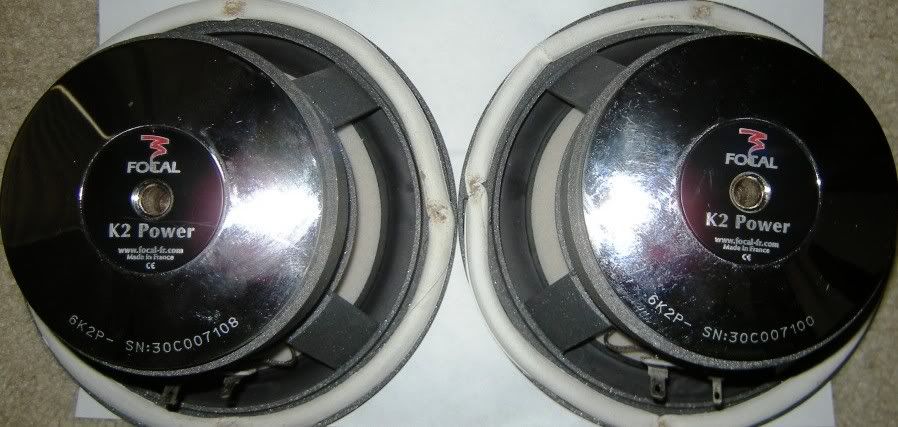 Additional info:
I bought all this gear from other members on the forum. Since I bought this gear, I have not had the opportunity to use any of it. My build is still in progress, so all this gear has been just sitting in my closet. I have a problem with continually changing my mind. This stuff is a fell victim to that. I'm selling these to pay off a set Dynaudio Esotar2 110's.
** DO NOT DELETE ANYTHING BELOW THIS LINE OR THREAD WILL BE DELETED **
------------------------------------------------------------------------------------------
Please be advised, all buyers and sellers is responsible for performing their own due diligence when considering any financial engagement. We reccomend that you:

1) Check the
iTrader
feedback of the person you are dealing with on this site, as well as other car audio forums.
2) Ask for a name address and phone number. Call them and verify their info.
3) Valid e-mail address. Correspond before committing.
4) consider using an escrow service to protect yourself.
DO NOT proceed with a deal until you are completely satisfied with the other party.
DIYMobileAudio & Collova Media Inc. is not responsible for the outcome of any transaction on this site and will not moderate on your behalf.