Product Brand & Model:
Audible Physics NZ3 / AT
These are some very fine sounding drivers with a top end that is beyond belief considering these aren't tweeters. This pair is hand-matched and is one of the first pairs imported into the US. I've been running them for around 2 years.
Condition of all items:
Very good condition and fully functional. The cones are discolored from the sun, but other wise no cone flaws. There is some small Raammat residue on the baskets.
Total Price:
:
$150 shipped (yeah, that's right)
Pictures: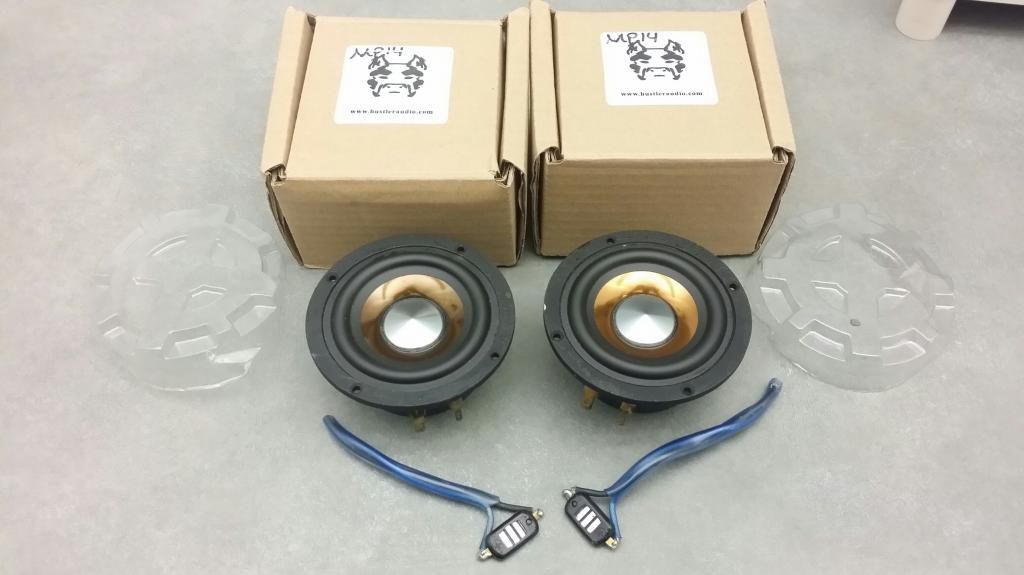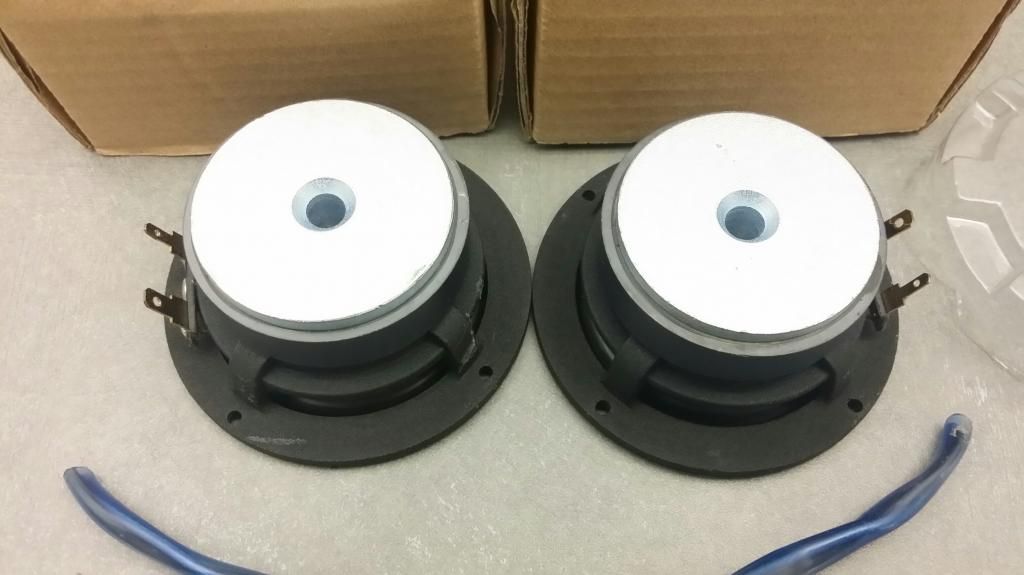 Additional info:
I'm parting out my system. I'll have my Dynaudio MW170s and Steg amps for sale soon as well.
** DO NOT DELETE ANYTHING BELOW THIS LINE OR THREAD WILL BE DELETED **
------------------------------------------------------------------------------------------
Please be advised, all buyers and sellers are responsible for performing their own due diligence when considering any financial engagement. We recomend that you:

1) Check the
iTrader
feedback of the person you are dealing with on this site, as well as other car audio forums.
2) Ask for a name address and phone number. Call them and verify their info.
3) Valid e-mail address. Correspond before committing.
4) consider using an escrow service to protect yourself.
DO NOT proceed with a deal until you are completely satisfied with the other party.
DIYMobileAudio & Collova Media Inc. is not responsible for the outcome of any transaction on this site and will not moderate on your behalf.