Discussion Starter
·
#1
·
Product Brand & Model: Aura MR4150Q and MR675H
These amps have performed flawlessly for me during two years of SQ competition. They are bulletproof and have given me ZERO issues. It could be cold as a witch's tit or hotter than hellfire outside and the amps still power up and play within seconds. They are big, so they're not for the faint of heart. One of the best cosmetic amplifier designs ever made. Nice internals also but I've never popped the hood for porn pics and I don't plan to now. These gems are 11 to 13 years old. In fact the 4 channel is a pre-production model that came straight from Aura (I got da hookup) and it's finish is slightly different from what went to production. These amps are competition caliber (by design) and sound awesome.
The MR675H is a 6-channel model and is rated at 50w x 6 or 160w x 3. The MR4150Q is a 4-channel model and is rated at 100w x 4 or 330w x 2. These are at 12 volts. At alternator voltage the output is increased to 75w x 6 for the 6-ch and 150w x 4 for the 4-ch (hence the model names). Both amps are identical in size (~25" long) and come complete with original manual and boxes.
Product Brand & Model: Zed Minilith
Also for sale is my Zed Minilith mono sub amplifier. Very robust build quality and excellent SQ. This amp is HEAVY! I ran one of these in IASCA competition four years ago. Don't make me eBay this sucker. This is an utter STEAL at my price. 600w x 1 at 1 ohm. One of Stephen Mantz' finest...
Condition of all items:
Gently previously enjoyed. Auras are 9/10, Zed is 7.5/10. Slight scuffs on the Zed.
Total Price:
: Investment of $350
for the Auras (pair). Will sell individually (inquire via pm). A measly $125 steals the Zed.
Shipping Terms:
: $7 per amp (subsidized by me
)
Pictures:
-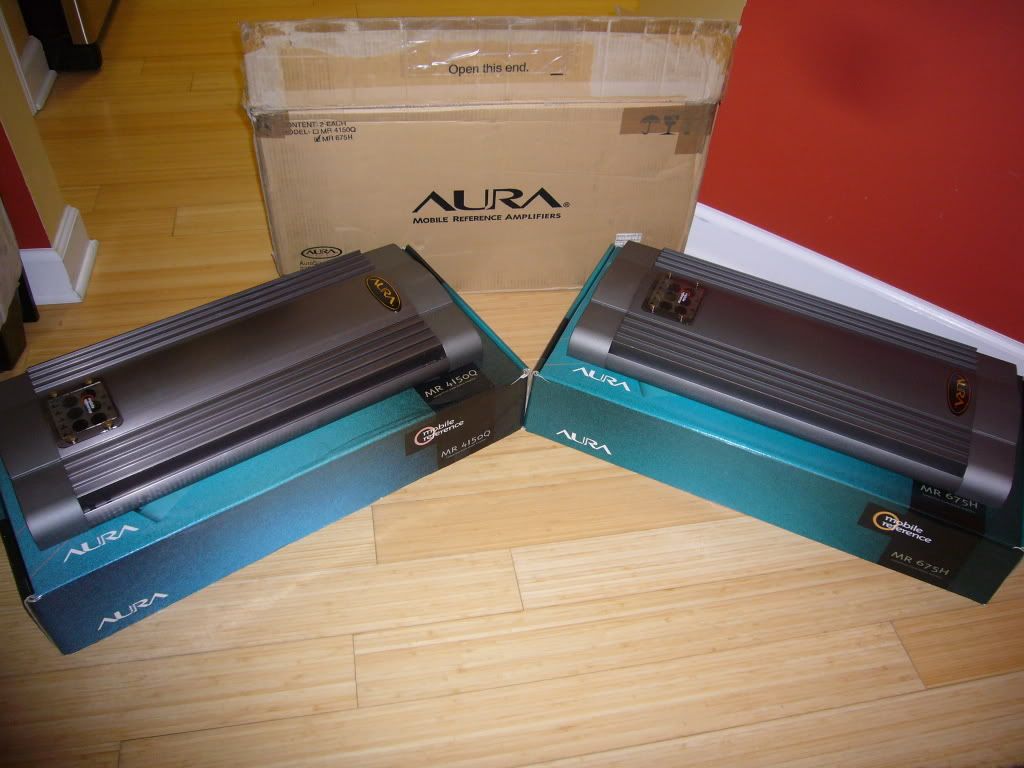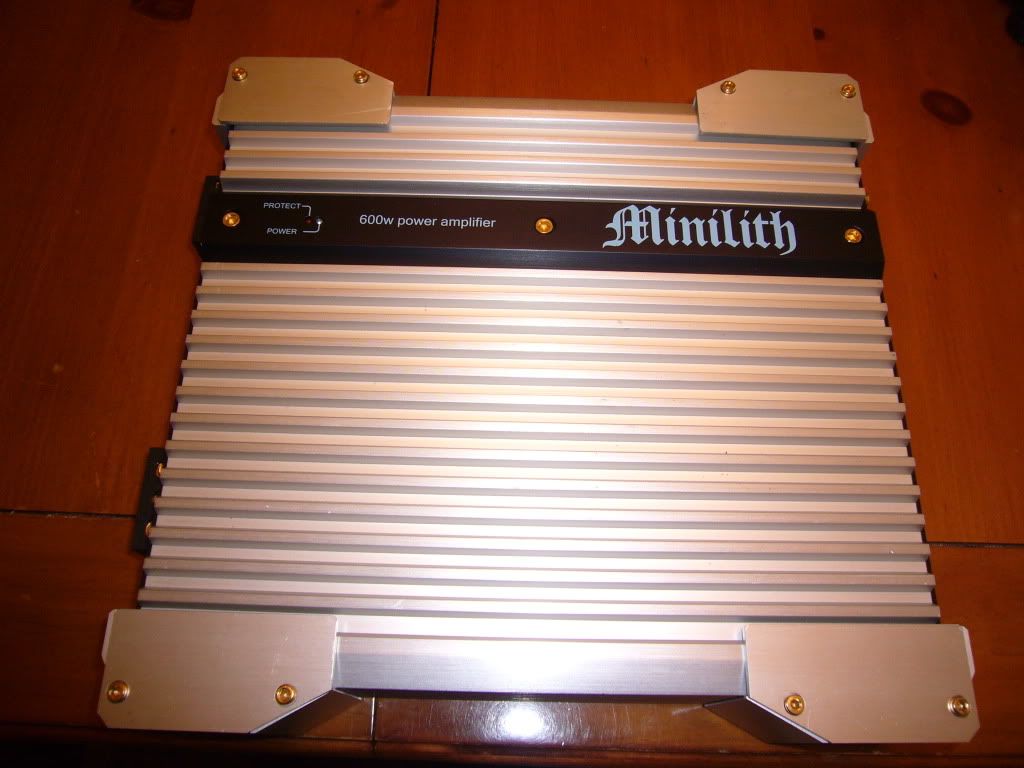 Additional info:
Just do it.
** DO NOT DELETE ANYTHING BELOW THIS LINE OR THREAD WILL BE DELETED **
------------------------------------------------------------------------------------------
Please be advised, all buyers and sellers are responsible for performing their own due diligence when considering any financial engagement. We recomend that you:

1) Check the
iTrader
feedback of the person you are dealing with on this site, as well as other car audio forums.
2) Ask for a name address and phone number. Call them and verify their info.
3) Valid e-mail address. Correspond before committing.
4) consider using an escrow service to protect yourself.
DO NOT proceed with a deal until you are completely satisfied with the other party.
DIYMobileAudio & Collova Media Inc. is not responsible for the outcome of any transaction on this site and will not moderate on your behalf.