Product Brand & Model:
Alpine SPX-17PRO 6.5" SQ Bi-Amp-able Component Set. Details @ SonicElectronix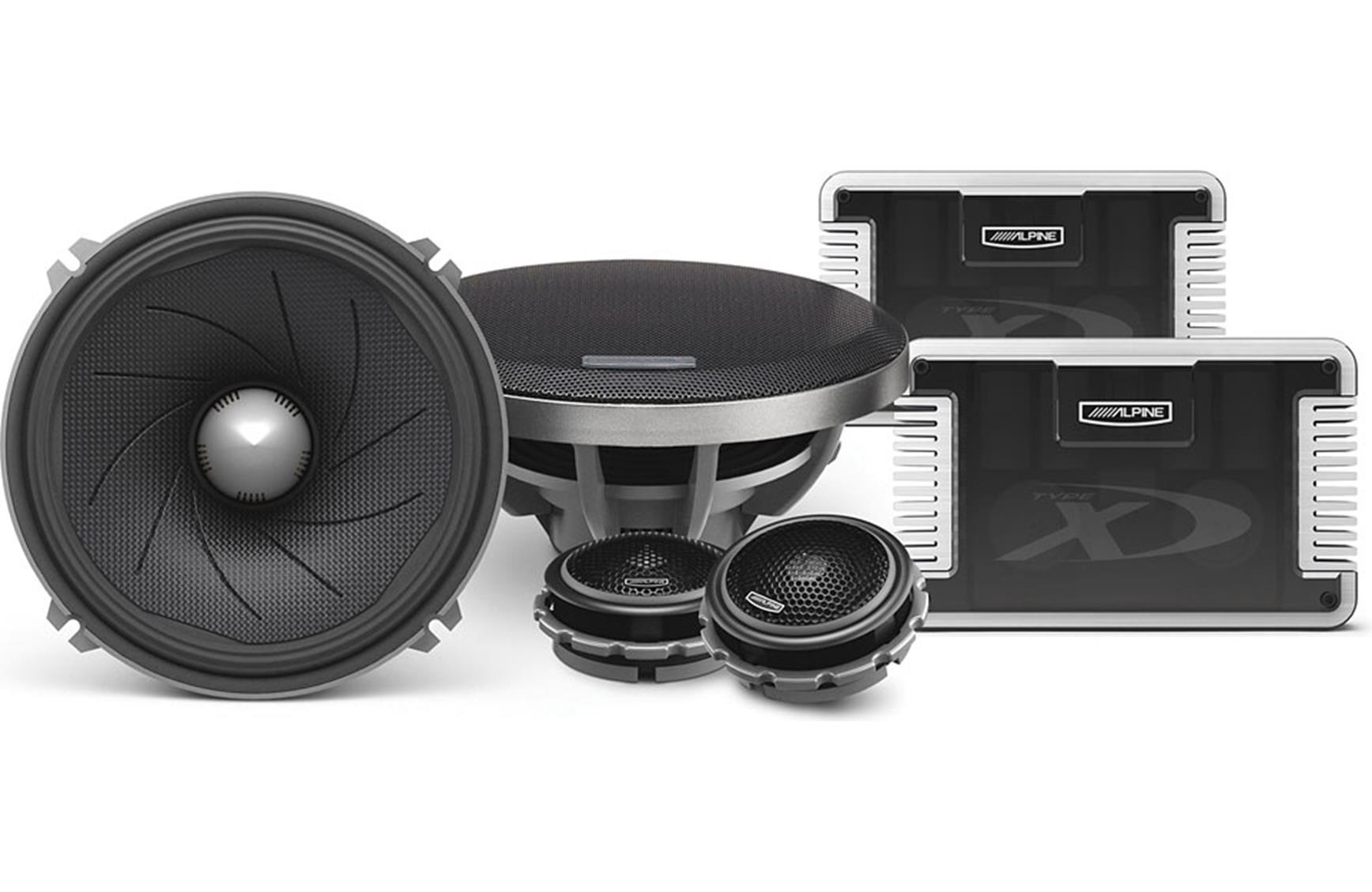 Condition of all items:
BNIB
with all Mounting Hardware/Speaker Adapter Rings, Grills, Tweeter Flush & Surface Mount Hardware, Bi-Amp-able X/O's with Phase Modules, etc. For those that are picky, the box is in perfect shape.
Total Price:
:
$365 SHIPPED, FIRM - plus Pay Pal fees
Shipping Terms:
:
CONUS ONLY
FREE Insured Priority Mail Shipping as long as the ~3% Pay Pal Fees are covered. The original Box for these is huge, and they will be Double-Boxed for shipping!
Pictures:
- Unless you are a Upgraded member, or your last 10 iTrader feedbacks are positive, you must post a picture of the exact item you are selling.
I will try to find some time to add photos soon. But they are virgin, BNIB, never mounted or powered.
Check my iTrader Feedback here & eBay user ID "bbfoto6r2l" (lower case "L" at the end).
Additional info:
These are a beautiful and very unique looking set of SQ components, and they are Brand New in the original box with all of the original parts and hardware. A classic, well-respected SQ Component Set at their price point and they'll hold their own against many other current and more expensive component sets and/or DIY drivers.
These drivers were designed using Finite Element Analysis (FEA) and a Klippel Analyzer for optimum performance, and the set includes the famous and sublime Ring-Radiator tweeter developed by Scan-Speak.
The Passive Crossover units are incredibly built with Top-Quality components, and are Bi-Amp-able. They include a set of Phase Linkage Modules to optimize the Phase Response of the system depending on specific installation locations and the distance between the mid and tweeter locations.
This is another component set that likes A LOT of power, and I would start with
at least
150 Watts per side when using the Passive X/O. If you can up that to 200-250 Watts per side they'll do better. A lot of the old reviews on these were mediocre, but I would say that most of those were from people who didn't take the time or spend the money to install them properly (solid mounting baffle, heavily sound-deadened and sealed doors) and also had them WAY underpowered.
On a side note, lately I've been in the process of "cleaning out the closets", trying to thin out all of the extra photographic and car audio gear that I'm not going to use. Things keep magically appearing, LOL, so check back!
PAYMENT
: I'll accept
Pay Pal
as payment and will Include FREE Insured Priority Mail Shipping as long as the ~3% Pay Pal Fees are covered.
The BEST way to reach me is EMAIL:

bbfoto AT hotmail DOT com
...In the Subject/Header, please type "
DIYMA / SPX-17PRO / bbfoto - your user name
"
I don't check my PM's much, especially when I'm traveling, so Please
EMAIL
me for the fastest response!
THANKS for looking!
PLEASE SEE MY OTHER ITEMS THAT ARE AVAILABLE IN THE DIYMA CLASSIFIEDS!
** DO NOT DELETE ANYTHING BELOW THIS LINE OR THREAD WILL BE DELETED **
------------------------------------------------------------------------------------------
Please be advised, all buyers and sellers are responsible for performing their own due diligence when considering any financial engagement. We recomend that you:

1) Check the
iTrader
feedback of the person you are dealing with on this site, as well as other car audio forums.
2) Ask for a name address and phone number. Call them and verify their info.
3) Valid e-mail address. Correspond before committing.
4) consider using an escrow service to protect yourself.
DO NOT proceed with a deal until you are completely satisfied with the other party.
DIYMobileAudio is not responsible for the outcome of any transaction on this site and will not moderate on your behalf.