Product Brand & Model:
Black Apple iPod Touch, 4th generation, 64gb:
Amazon.com: Apple iPod touch 64GB (4th Generation) - Black - Current Version: MP3 Players & Accessories
with
Black Otterbox Commuter Case:
Amazon.com: OtterBox Commuter Series Hybrid Case for iPod touch 4G (Black): Electronics
Condition of all items:
LNIB. 9.5/10 (because only a BNIB item gets 10/10).
I bought this iPod and case for my wife a few months back. It immediately went in the case, and never came out. It has been used no more than 10 times total and since our purchase of the iphones, it has sat in my office for the last 3 months collecting dust.
The protective screen has some scratches but nothing more than surface scratches from when I put it on with the card Otterbox provides. That's it.
You get the ipod, ipod charger/cable, headphones (not pictured; in the box), and box (shown behind the iPod).
In addition, you get the Otterbox Commuter Case and original box.
Total Price:
:
BNIB this set runs about $390 from Amazon.
I'm asking $320 shipped, OBO, for the combo.
Again, this set is in excellent condition. Some on ebay are selling for $290 for the ipod, but the condition isn't as good as mine, nor do the cheaper ones come with packaging.
The iPod itself fetches $325 on Amazon in it's condition:
Amazon.com: Used and New: Apple iPod touch 64GB (4th Generation) - Black - Current Version
I'm basically giving you the protective case.
Shipping Terms:
:
USPS
Contact:
PM or email at
[email protected]
Pictures: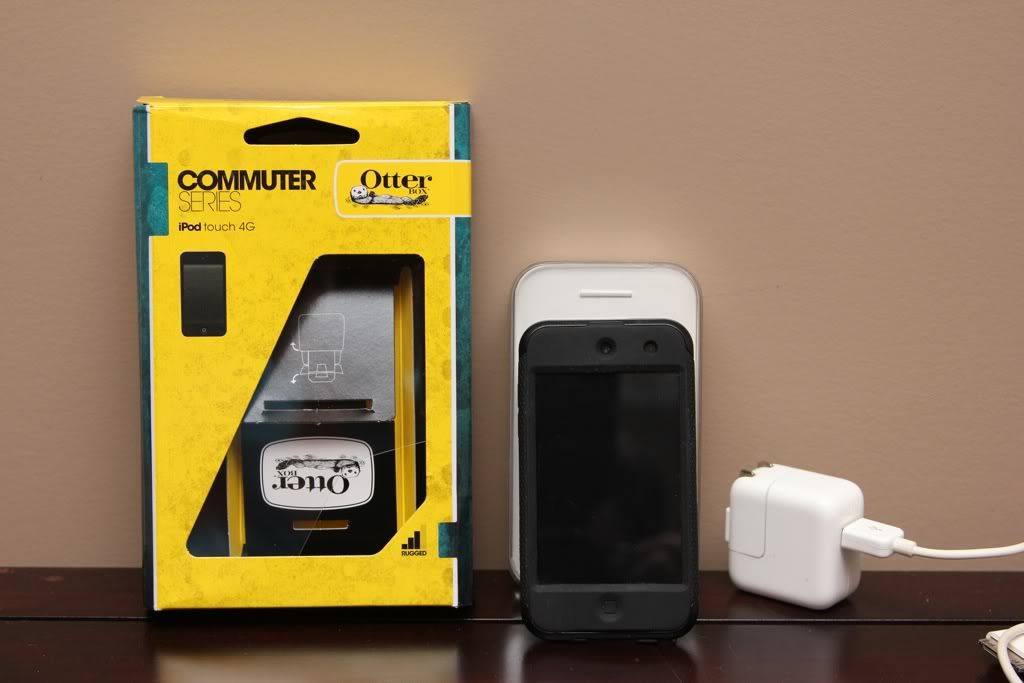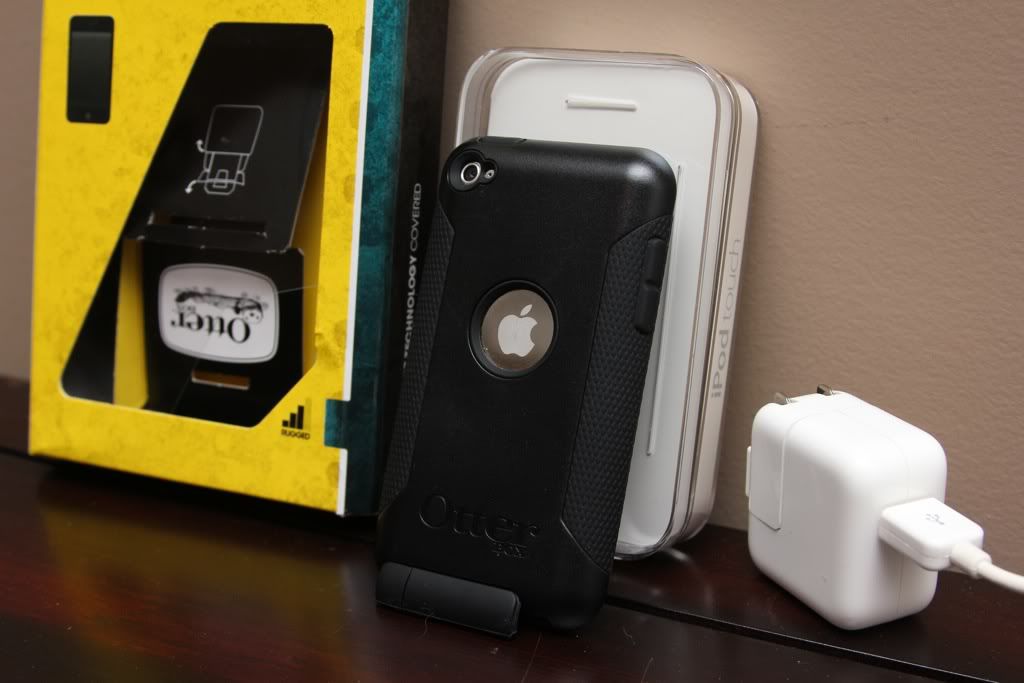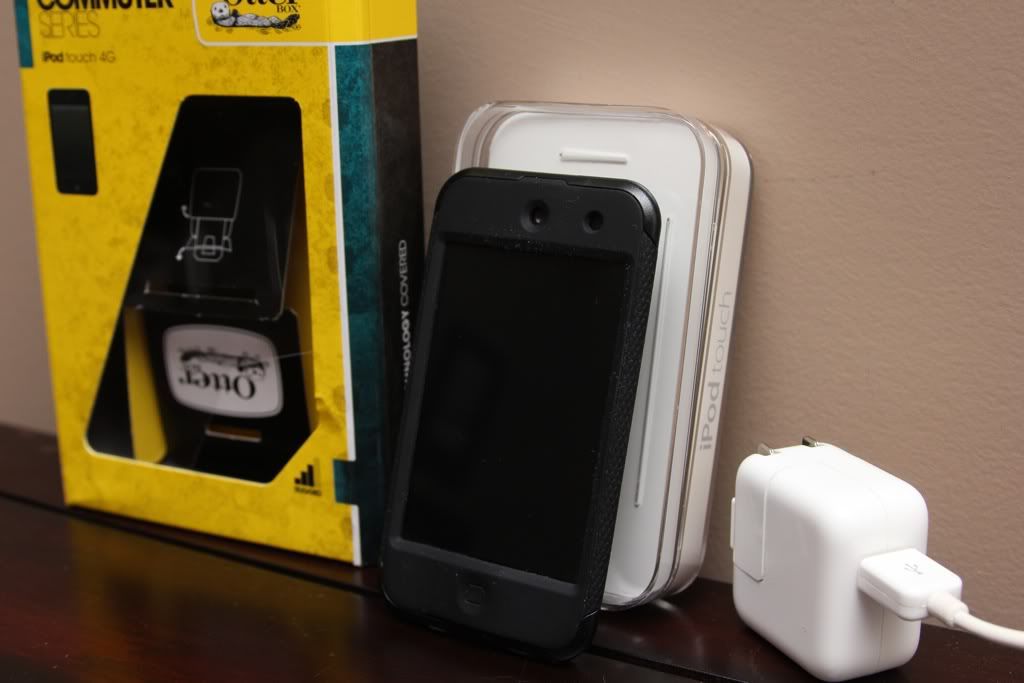 Additional info:
I used to live near an older couple who had goats. They farted all the time. It was funny. I was immature. I still am cause it's still funny when I think about it.
** DO NOT DELETE ANYTHING BELOW THIS LINE OR THREAD WILL BE DELETED **
------------------------------------------------------------------------------------------
Please be advised, all buyers and sellers are responsible for performing their own due diligence when considering any financial engagement. We recomend that you:

1) Check the
iTrader
feedback of the person you are dealing with on this site, as well as other car audio forums.
2) Ask for a name address and phone number. Call them and verify their info.
3) Valid e-mail address. Correspond before committing.
4) consider using an escrow service to protect yourself.
DO NOT proceed with a deal until you are completely satisfied with the other party.
DIYMobileAudio & Collova Media Inc. is not responsible for the outcome of any transaction on this site and will not moderate on your behalf.