Discussion Starter
·
#1
·
Product Brand & Model:
Aura NS3-193A 3" Paper cone with rubber surround.
Vifa/Infinity Aluminum/Ceramic sandwich cone 3"
Single Tang Band 25-1719s
Kenwood KM-X1000 Stereo amp
Condition of all items:
Used, mounting points show use
Used, mounting points show use
New with tiny ding in cone
Used, some scratches on top
Total Price:
:
$45 shipped CONUS
$20 shipped CONUS
$20 shipped CONUS
$120 shipped CONUS or trade for a pro amp that can be bridged to 4ohms
Shipping Terms:
:
CONUS, Canada extra
Pictures:
-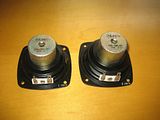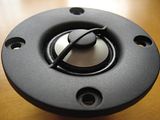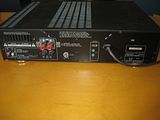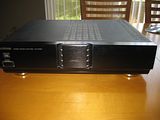 Guts shots are here
Kenwood KM-X1000 THX amp (w/ nudies) + pics of my den - AudioKarma.org Home Audio Stereo Discussion Forums
Additional info:
Aura was measured by Zaph in the past
Zaph|Audio
Infinity Specs
Vifa Sq08sd05-09 3" Infinity Aluminum Midbass 9 O
Kenwood is 130Wx2 6-16ohms and 270x1 at 8 ohms Really high Signal to Noise Ratio, but does not work for any of my applications. It is a dual mono design, no volume control.
** DO NOT DELETE ANYTHING BELOW THIS LINE OR THREAD WILL BE DELETED **
------------------------------------------------------------------------------------------
Please be advised, all buyers and sellers is responsible for performing their own due diligence when considering any financial engagement. We reccomend that you:

1) Check the
iTrader
feedback of the person you are dealing with on this site, as well as other car audio forums.
2) Ask for a name address and phone number. Call them and verify their info.
3) Valid e-mail address. Correspond before committing.
4) consider using an escrow service to protect yourself.
DO NOT proceed with a deal until you are completely satisfied with the other party.
DIYMobileAudio & Collova Media Inc. is not responsible for the outcome of any transaction on this site and will not moderate on your behalf.