For sale is an updated Blaupunkt Tripath PA2200 based on the Tripath TA3020 chip. I changed out the outputs to the IRFP4321's that are now used instead of the ancient STW34NB20. I did so for reliability and to let it run a bit cooler. There was a nice thread about it at 41hz.com. The IRFP4321's are what are now used in the kits available for the TA3020. They are rated for more current capacity, however this amp is still limited by what the power supply is capable of.
Here are the factory specs:
200 watts x 2 at 4 ohms
250 watts x 2 at 2 ohms
500 watts x 1 in bridged mode
Tri-way capable (Tri-Way crossover required)
Class "T" amplifier technology
MOSFET power supplies
speaker-level input adapters
50-250 Hz variable high- and low-pass crossovers, 12 dB/octave
remote gain control
10"W x 2-5/8"H x 9"D
S/N @ 1W >82dB
S/N @ rated power >100dB
Efficiency at 4 ohm bridged 65% 65A draw
Efficiency at 4 ohm stereo 60% 32A draw
Efficiency at 33% rated power 60% 16A draw
Efficiency at 10% rated power 40% 8A draw
Original box, manual, birthsheet, remote gain knob, case with all colors, mounting feet, and all plugs which can be pricey to source. The amp itself has a few scuffs on the top.
Asking $150 shipped.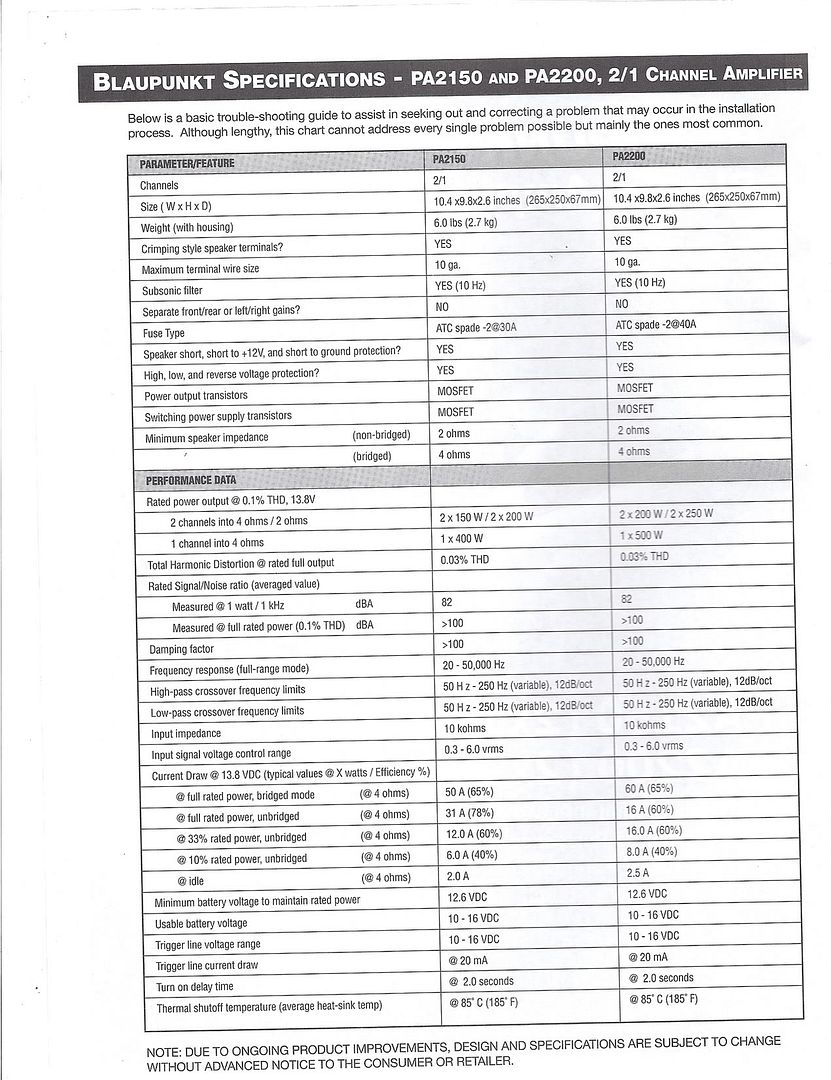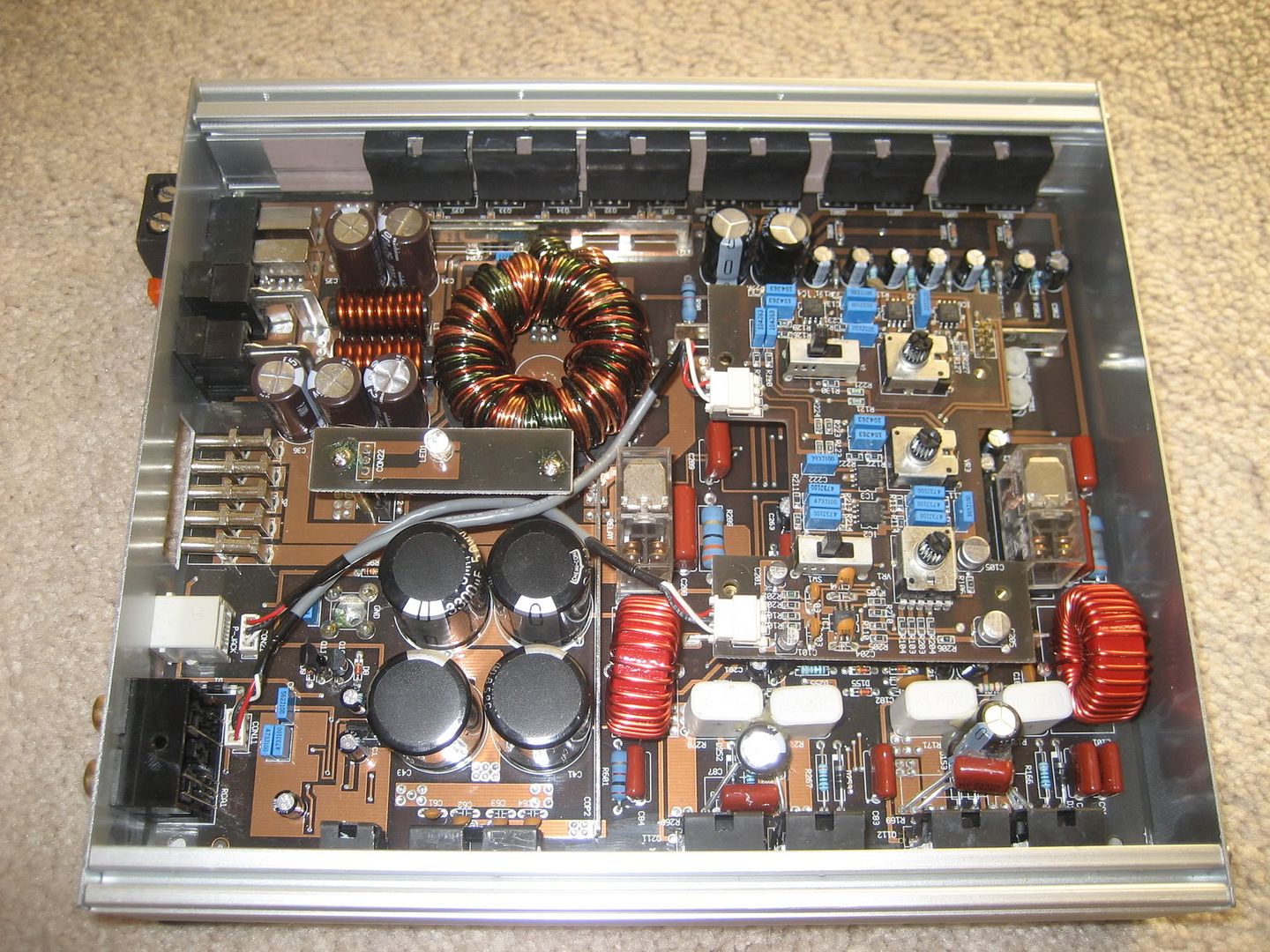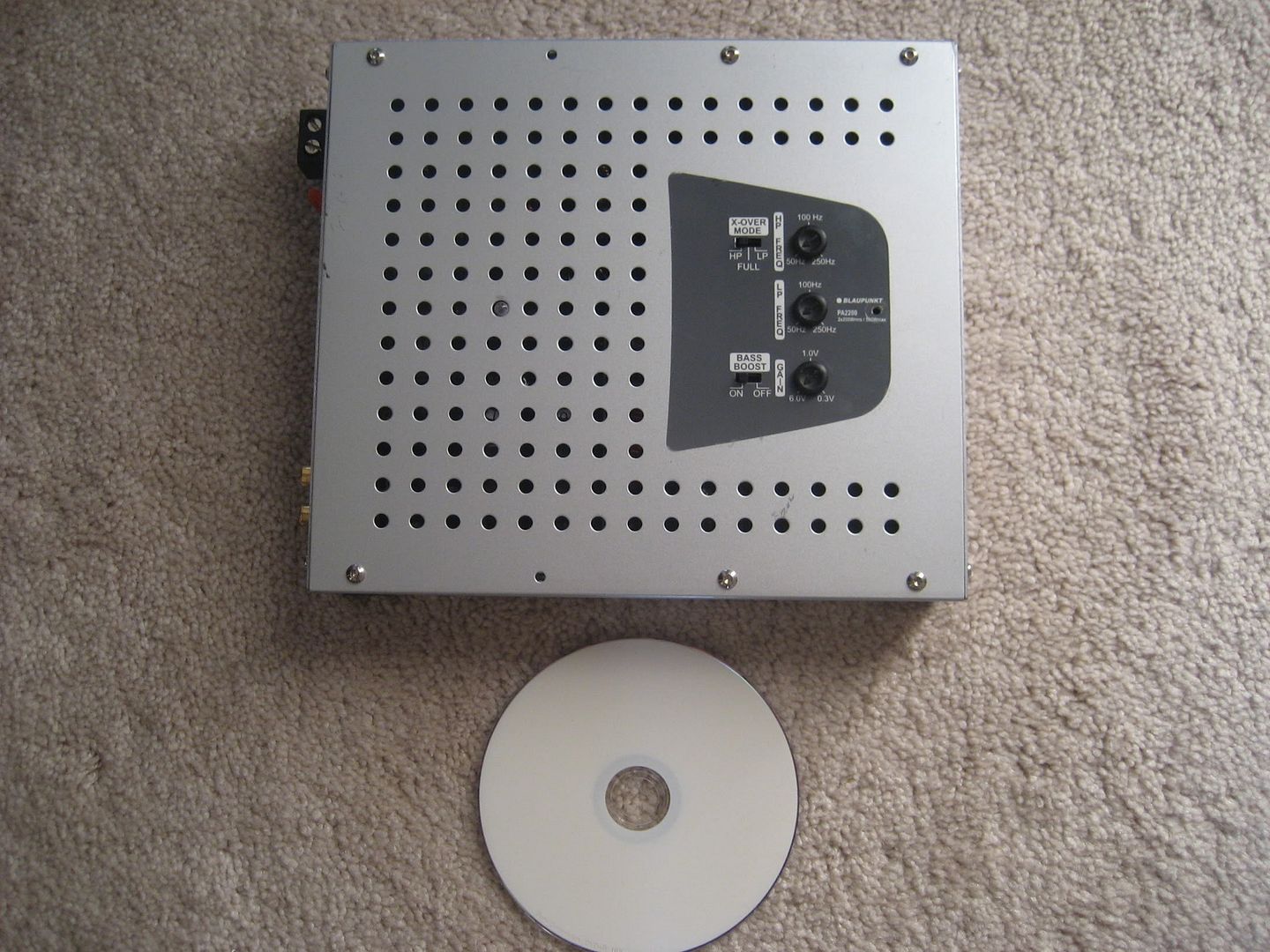 ** DO NOT DELETE ANYTHING BELOW THIS LINE OR THREAD WILL BE DELETED **
------------------------------------------------------------------------------------------
Please be advised, all buyers and sellers are responsible for performing their own due diligence when considering any financial engagement. We recomend that you:

1) Check the
iTrader
feedback of the person you are dealing with on this site, as well as other car audio forums.
2) Ask for a name address and phone number. Call them and verify their info.
3) Valid e-mail address. Correspond before committing.
4) consider using an escrow service to protect yourself.
DO NOT proceed with a deal until you are completely satisfied with the other party.
DIYMobileAudio & Collova Media Inc. is not responsible for the outcome of any transaction on this site and will not moderate on your behalf.