Discussion Starter
•
#1
•
Product Brand & Model:
Cascade Audio Engineering (CAE) APS-75 Power Supply
Condition of all items:
8/10 - Some scratches to feet and housing (from normal use).
Total Price:
:
$165 Shipped
Shipping Terms:
:
Shipping included. Alaska, Hawaii, Canada will be more.
Pictures:
- Unless you are a Upgraded member, or your last 10 iTrader feedbacks are positive, you must post a picture of the exact item you are selling.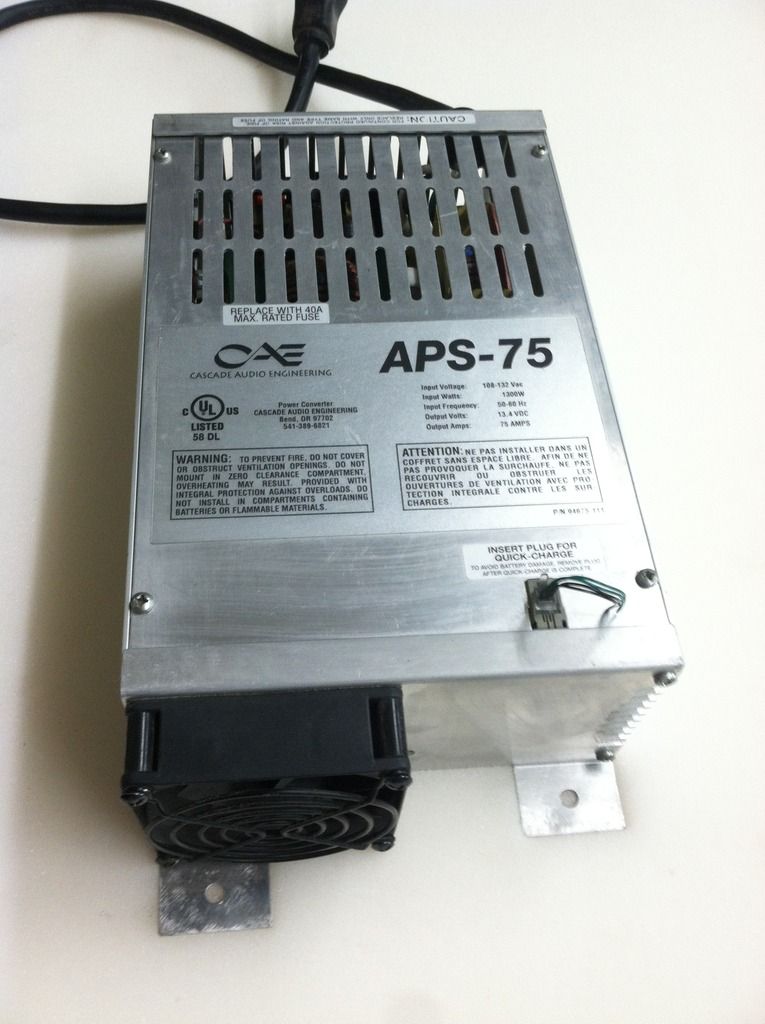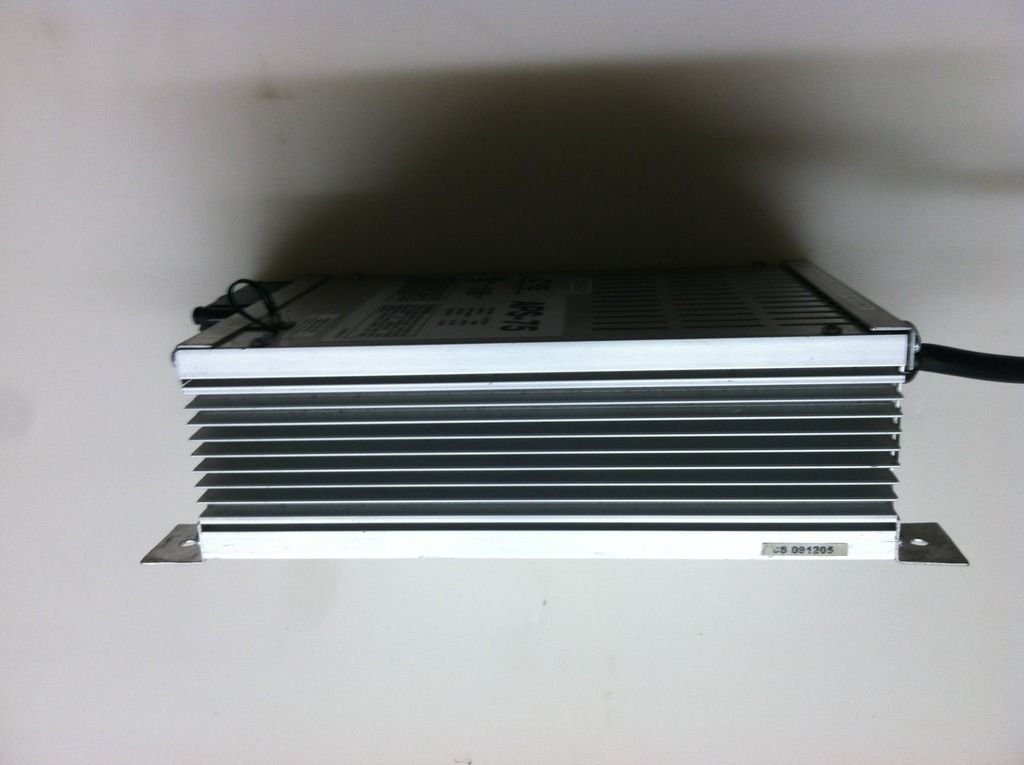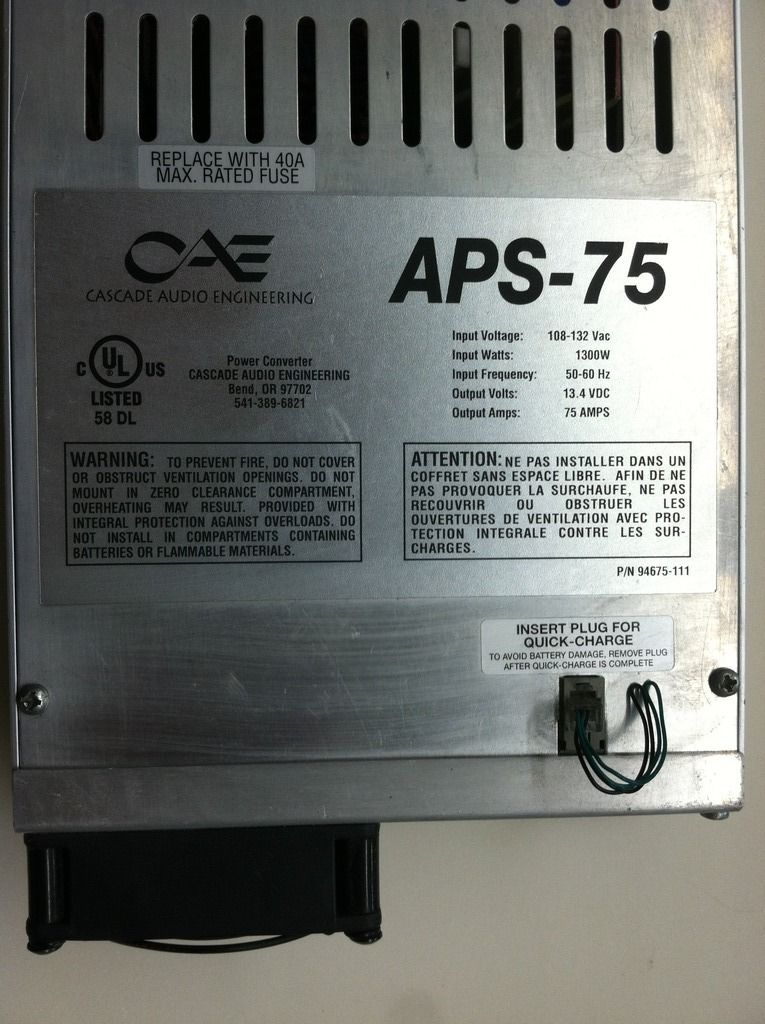 Additional info:
I bought this from a fellow member and it has sat on the shelf collecting dust so I have decided to sell it.
Jumper is included. This boost voltage to 14.2V, for quick charging a battery.
- Super nice AC to DC, 75 AMP/1000 Watt (Continuous) Power Supply.
- Virtually silent operation; no low frequency transformer hum.
- Fan engages at around 75% of full load.
- Efficiency rating of 86-90%, with advanced switching design.
- May be used with or without a battery.
- Can be wired in parallel with another APS-75 for even more power.
- Power easily doubles if you add battery to it (according to Victor)
- When not in use power is essentially off, saving electricity.
NOTE: Needs a 20A outlet to plug into, if using household electricity.
Retail Cost: $372.00
Dimensions: 13" x 6.5" x 3.5" (13" includes the mounting feet)
Weight: ~ 8-9 lbs.
FAQ Sheet:
http://cascadeaudio.com/power_conver...df/aps_faq.pdf
Tech Sheet (Full Specs):
http://www.cascadeaudio.com/power_co...csOnly2006.pdf
Manual:
http://www.cascadeaudio.com/power_co...APS_Manual.pdf
** DO NOT DELETE ANYTHING BELOW THIS LINE OR THREAD WILL BE DELETED **
------------------------------------------------------------------------------------------
Please be advised, all buyers and sellers are responsible for performing their own due diligence when considering any financial engagement. We recomend that you:

1) Check the
iTrader
feedback of the person you are dealing with on this site, as well as other car audio forums.
2) Ask for a name address and phone number. Call them and verify their info.
3) Valid e-mail address. Correspond before committing.
4) consider using an escrow service to protect yourself.
DO NOT proceed with a deal until you are completely satisfied with the other party.
DIYMobileAudio is not responsible for the outcome of any transaction on this site and will not moderate on your behalf.