Discussion Starter
•
#1
•
Product Brand & Model:
Dynaudio MD100
Dynaudio MW160
x250 crossovers
Condition of all items:
Used
Total Price:
:
$500 shipped to the continental US
Shipping Terms:
:
UPS Ground
Pictures:
- Unless you are a Upgraded member, or your last 10 iTrader feedbacks are positive, you must post a picture of the exact item you are selling.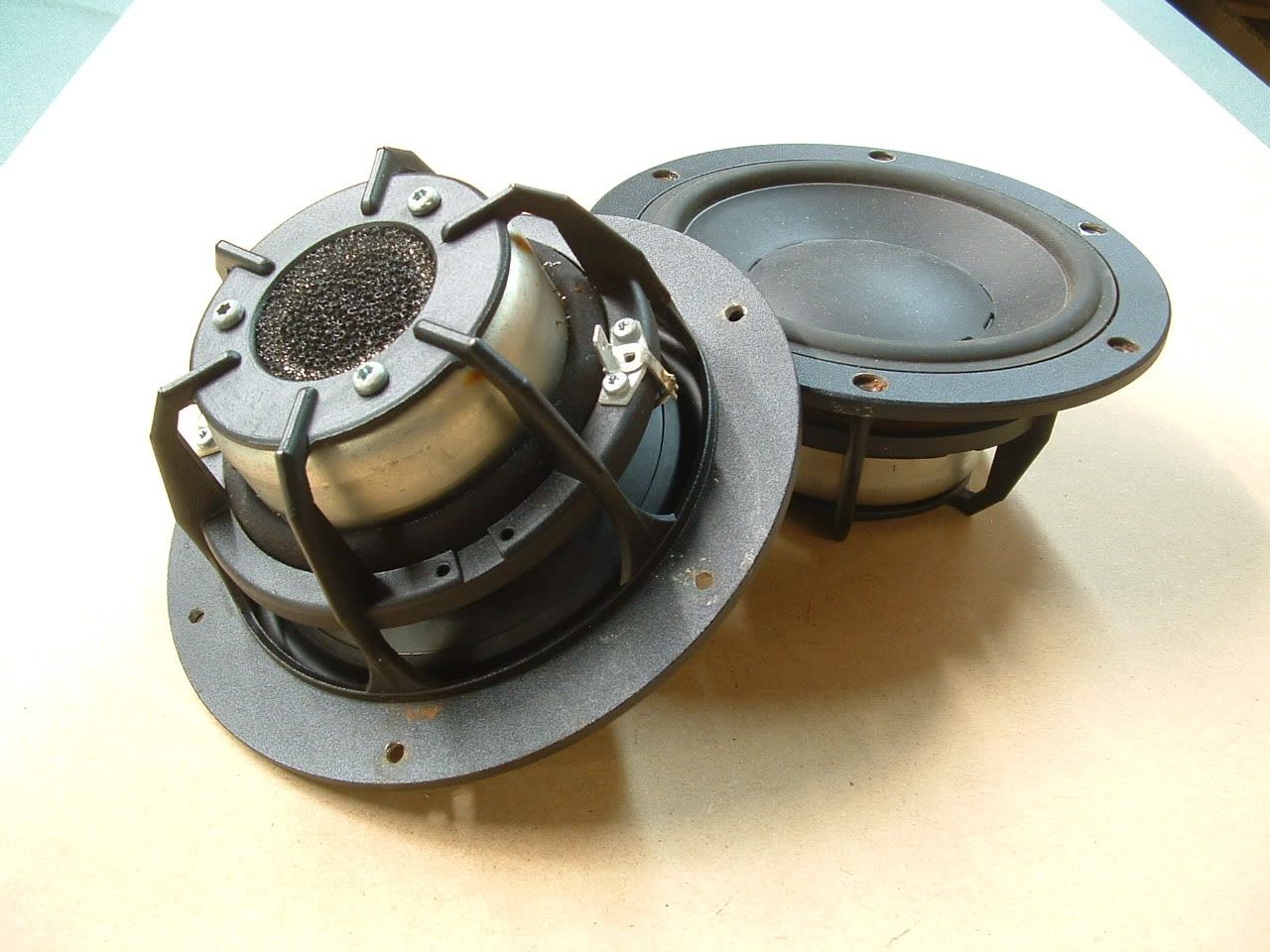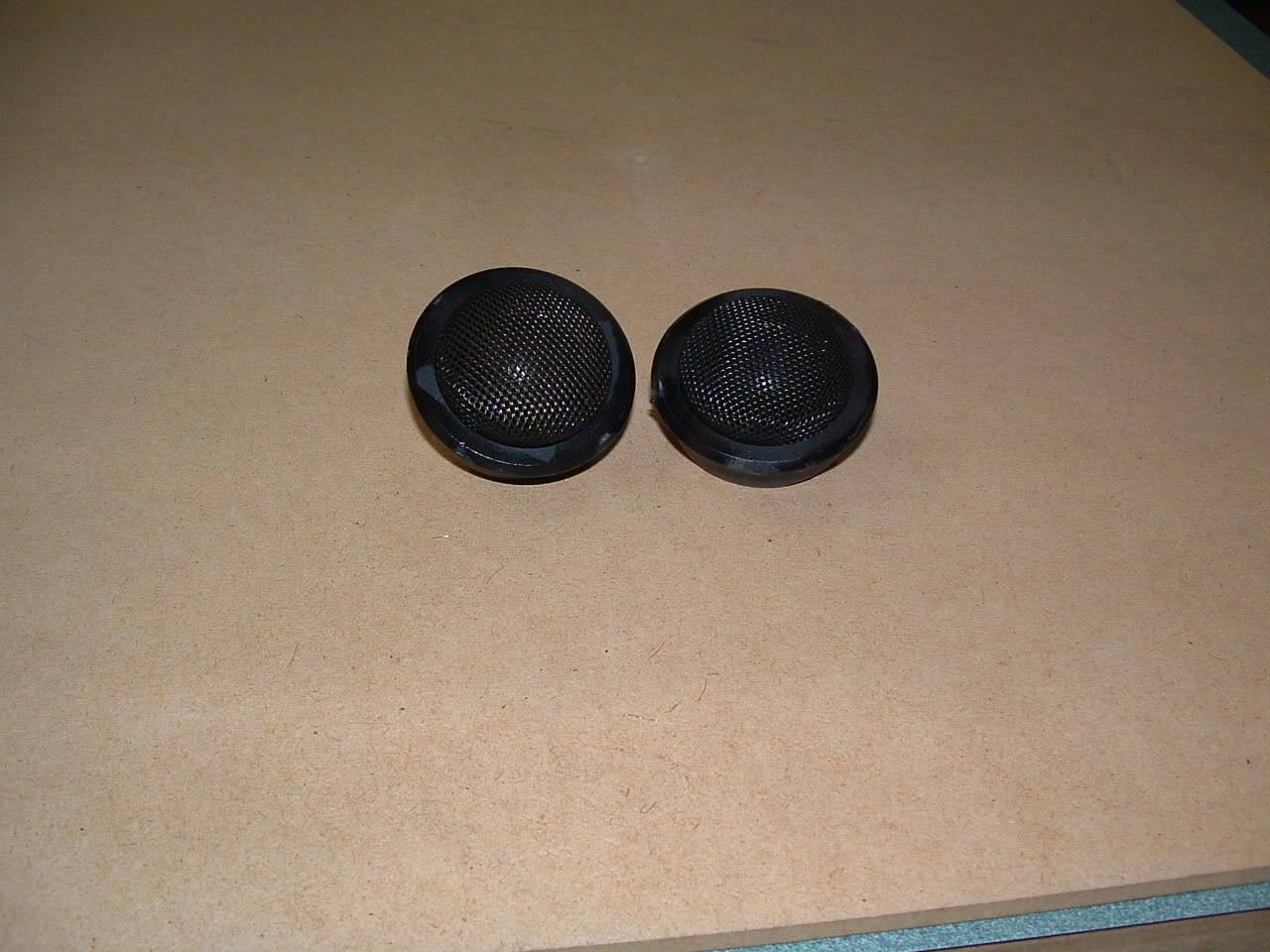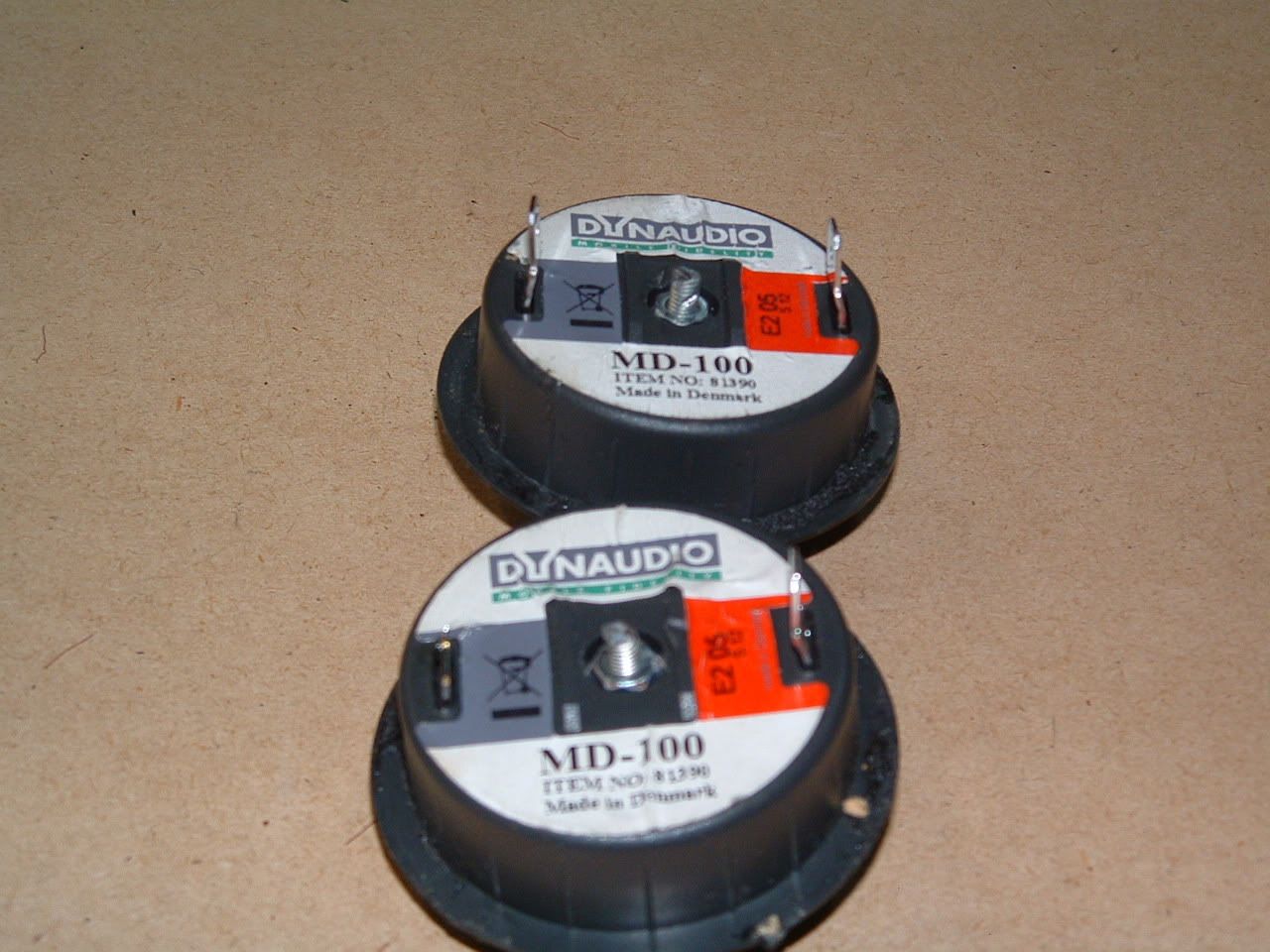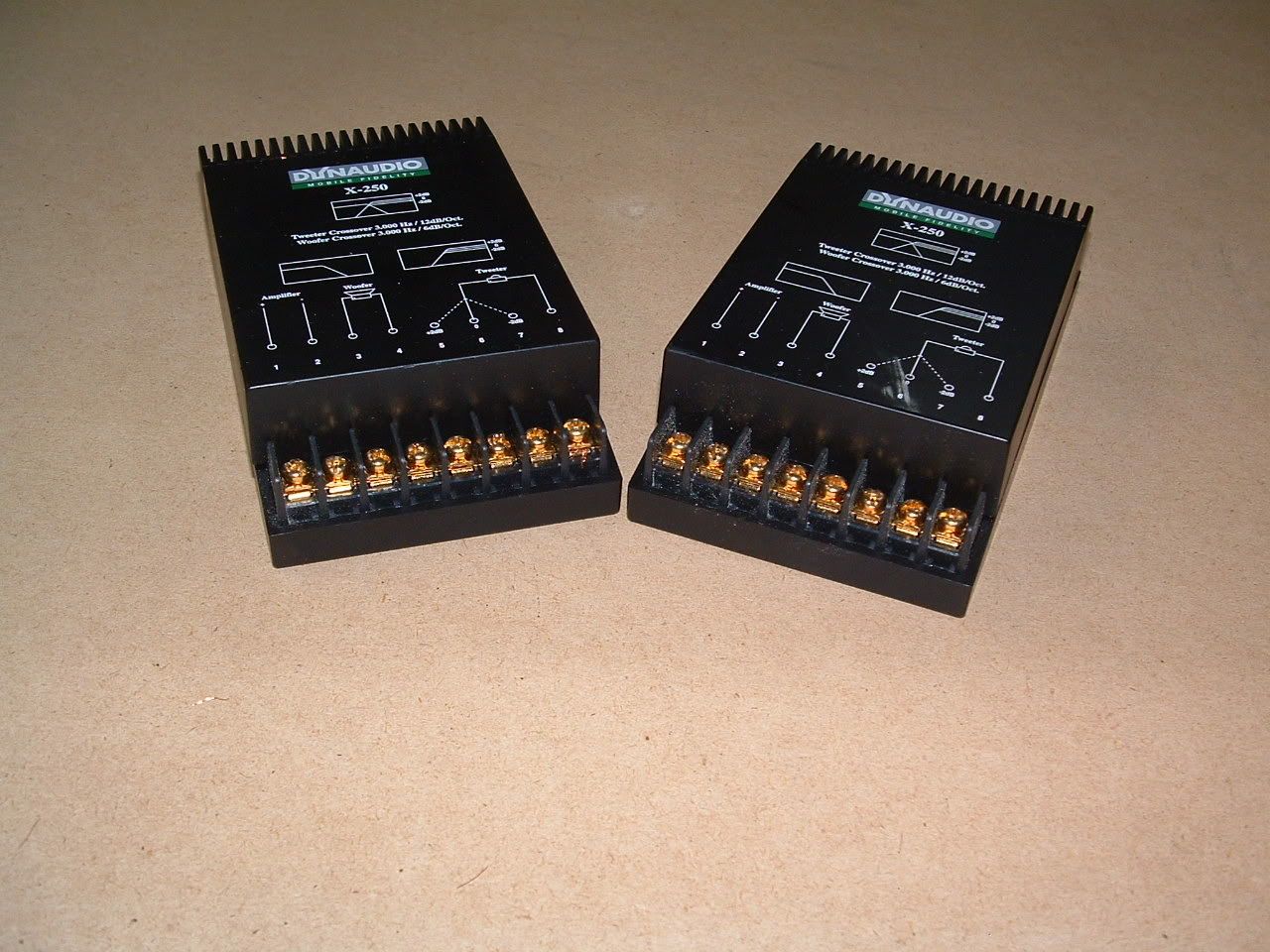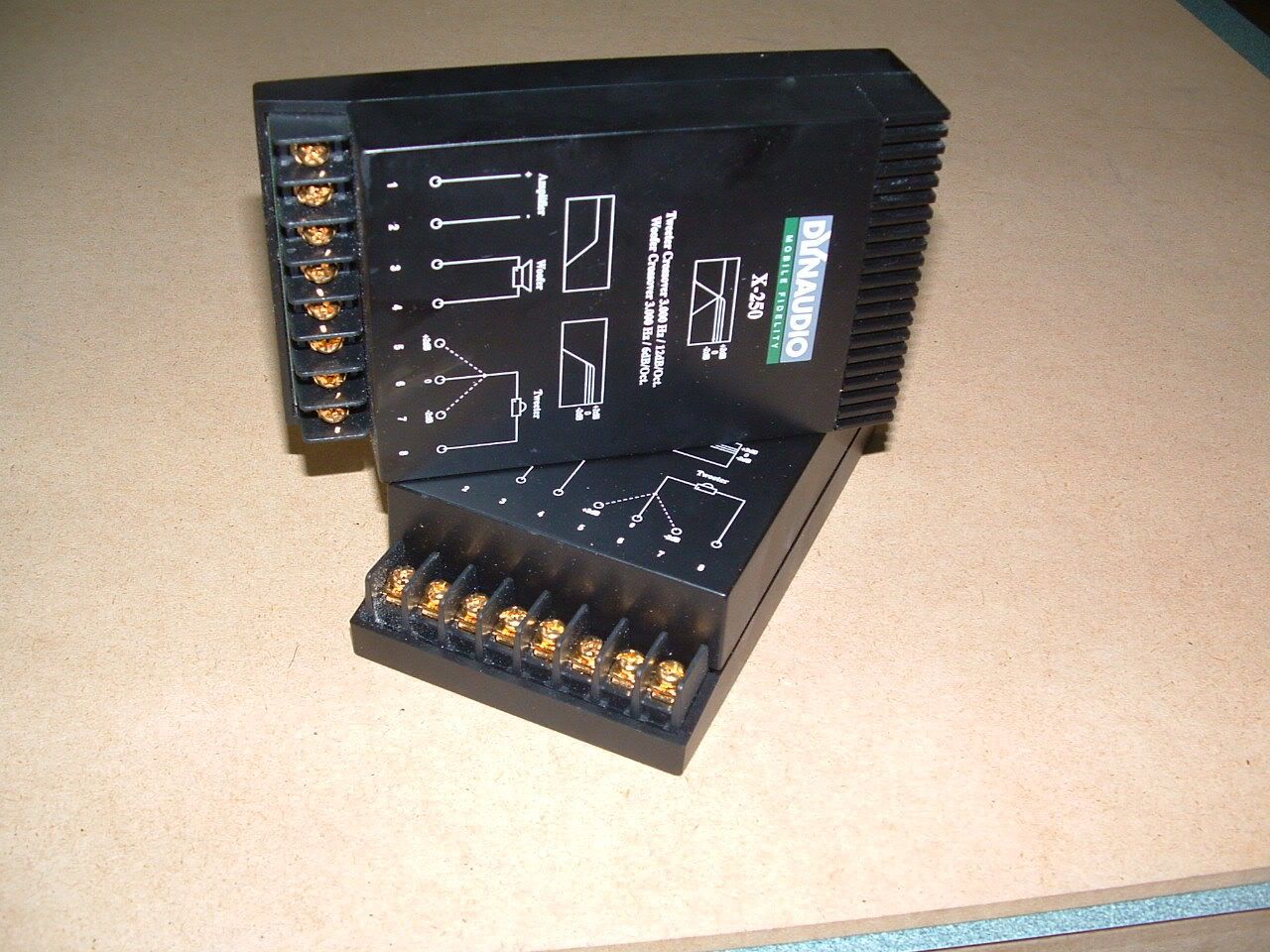 Additional info:
I am selling these as a favor for a friend. He runs a local shop and took these in on a trade with a customer.
Things to note: The customer installed the speakers, taped the speaker/grills, and then spraypainted the outer lip on the speakers. From what I could see, there was no overspray on the mids. I couldn't get a good enough look at the tweeters to confirm, but they seemed fine.
One of the tweeters has a small dent in the grill. It's not deep, the dome is untouched, but wanted to make note. On the same tweeter, one of the terminals is broken off, but there's plenty of metal to solder a pigtail.
Crossovers seem perfect. He has original grills and boxes coming to him from the owner, if he doesn't have them already.
Pricing is $500 shipped for everything, however he is willing to split the set up and sell separately.
PM with offers.
** DO NOT DELETE ANYTHING BELOW THIS LINE OR THREAD WILL BE DELETED **
------------------------------------------------------------------------------------------
Please be advised, all buyers and sellers are responsible for performing their own due diligence when considering any financial engagement. We recomend that you:

1) Check the
iTrader
feedback of the person you are dealing with on this site, as well as other car audio forums.
2) Ask for a name address and phone number. Call them and verify their info.
3) Valid e-mail address. Correspond before committing.
4) consider using an escrow service to protect yourself.
DO NOT proceed with a deal until you are completely satisfied with the other party.
DIYMobileAudio & Collova Media Inc. is not responsible for the outcome of any transaction on this site and will not moderate on your behalf.