Product Brand & Model:
If you know the story of the R12 and you still want to try it, this sub is for you.
If you don't know the details already, be sure to search through the topics about it first.
Condition of all items:
Like new. Never installed, only tested once.
Total Price:
:
$100 (IIRC, they only went for about ~$115 shipped originally)
Shipping Terms:
:
CONUS - Included
Pictures:
- Unless you are a Upgraded member, or your last 10 iTrader feedbacks are positive, you must post a picture of the exact item you are selling.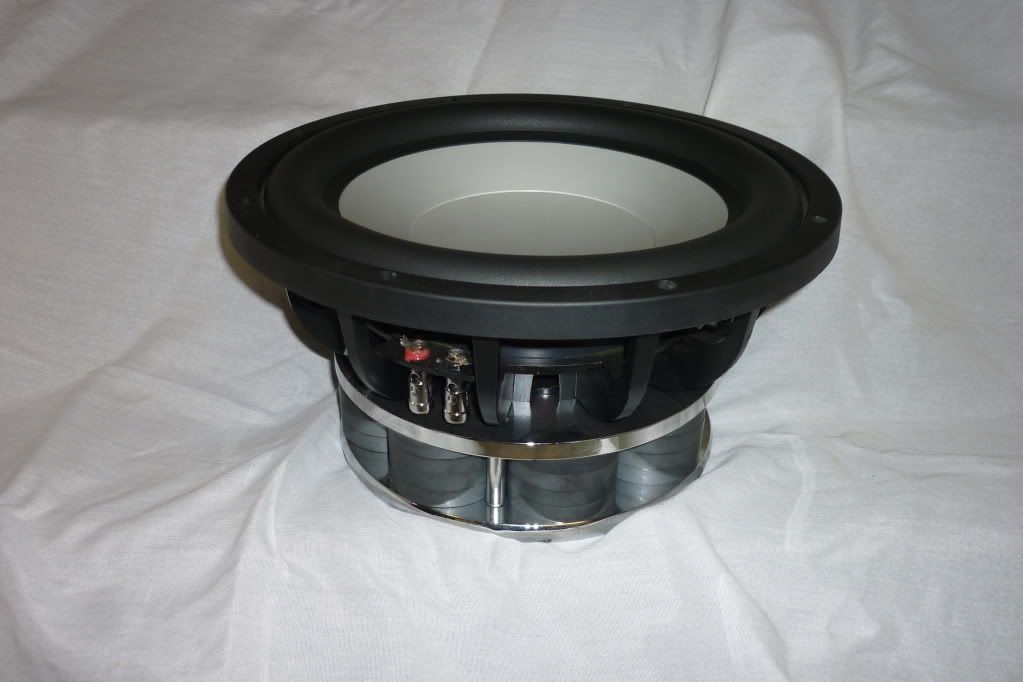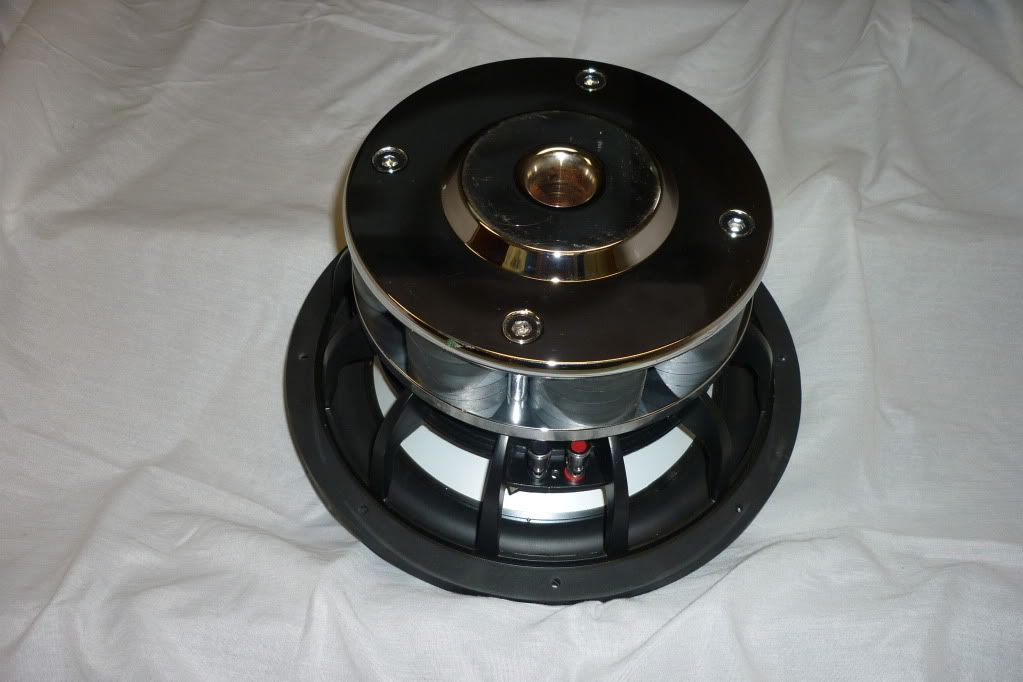 Additional info:
Npdang sent this to me as a replacement for one with a busted cone. By the time all that happened, I changed the install and this one never got used.

For the record: I have had four of these beauties pass through my hands. The first one (#1) is still doing a fantastic job in 1.25 cu.ft. @ 300 watts in my HT. Never had had a problem with it, sounds great.
Then I talked a co-worker of mine into trying a pair (#2 & #3) in an SUV, for which I built a 3 cu.ft./30 Hz ported box with good results - until one of the cones failed. That's when Npdang sent me this replacement (sub #4), but in the meantime, things changed and it has been sitting unused ever since. The second R12 (mate to the busted one) was changed into a 1 cube sealed box and has been playing fine for over a year now.
So, is this a good sub? If used properly, then yes, I think it is. I can honestly say that out of all four I have seen, (three of which are in my possession right now) the one that I am selling and that is pictured in this thread appears to be the best looking/solidly built example out of them all.
Obviously, I am selling it used/as-is, with no warranty stated or implied. I know some of you are skeptical, and I understand that. On the other hand, it really does sound excellent if treated gently, and I just don't see any reason to keep it sitting around any longer.
** DO NOT DELETE ANYTHING BELOW THIS LINE OR THREAD WILL BE DELETED **
------------------------------------------------------------------------------------------
Please be advised, all buyers and sellers are responsible for performing their own due diligence when considering any financial engagement. We recomend that you:

1) Check the
iTrader
feedback of the person you are dealing with on this site, as well as other car audio forums.
2) Ask for a name address and phone number. Call them and verify their info.
3) Valid e-mail address. Correspond before committing.
4) consider using an escrow service to protect yourself.
DO NOT proceed with a deal until you are completely satisfied with the other party.
DIYMobileAudio & Collova Media Inc. is not responsible for the outcome of any transaction on this site and will not moderate on your behalf.