Discussion Starter
•
#1
•
Product Brand & Model:
I Have 2 DIYMA 12"s for sale. One is in perfect working condition, but due to the extremely soft cone material, has a few dimples in the cone. These dont affect the sound or playing ability at all but should be mentioned.
The other R12 was played a little too loud and has some slight warpage in the cone. This creates a noticable sound at high listening volumes but isnt obvious at lower levels. I hear these subs can be reconed now so this could be a great deal for someone wanting to upgrade to a stronger cone.
Total Price:
:
$100 Shipped for working sub
$50 shipped for warped sub
Shipping Terms:
:
Pictures:
- Unless you are a Upgraded member, or your last 10 iTrader feedbacks are positive, you must post a picture of the exact item you are selling.
It was difficult to capture all the dimples in the sub but i notice 3 when i look at it. I can only see 2 of them in the picture.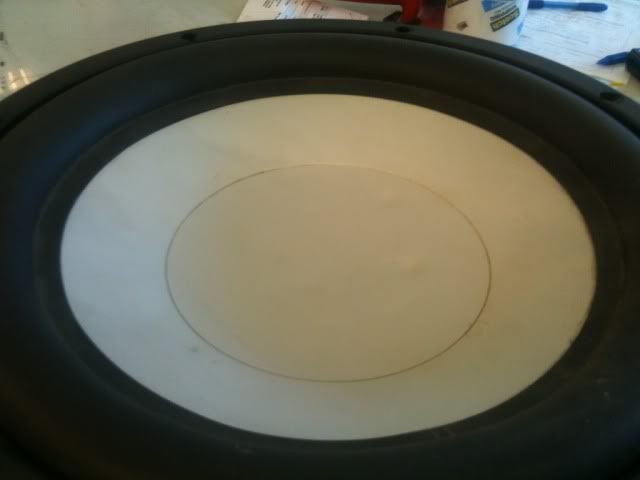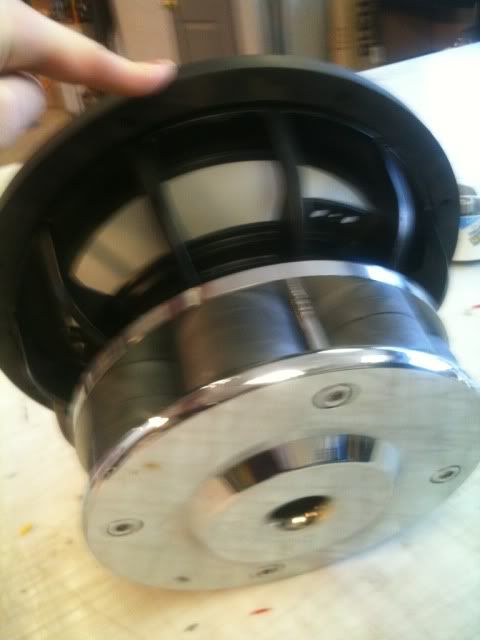 I dont have any pics of the warped sub but can get them if needed.
Additional info:
** DO NOT DELETE ANYTHING BELOW THIS LINE OR THREAD WILL BE DELETED **
------------------------------------------------------------------------------------------
Please be advised, all buyers and sellers are responsible for performing their own due diligence when considering any financial engagement. We recomend that you:

1) Check the
iTrader
feedback of the person you are dealing with on this site, as well as other car audio forums.
2) Ask for a name address and phone number. Call them and verify their info.
3) Valid e-mail address. Correspond before committing.
4) consider using an escrow service to protect yourself.
DO NOT proceed with a deal until you are completely satisfied with the other party.
DIYMobileAudio & Collova Media Inc. is not responsible for the outcome of any transaction on this site and will not moderate on your behalf.