Discussion Starter
·
#1
·
Product Brand & Model:
Eclipse CD5441 and MB Quart PKC 113
Condition of all items:
Used but completely functional.
Total Price:
:
$75 plus shipping for each item ($150 total) or best offer.
Shipping Terms:
:
Buyer pays actual shipping cost for any method he or she wants.
Pictures:
-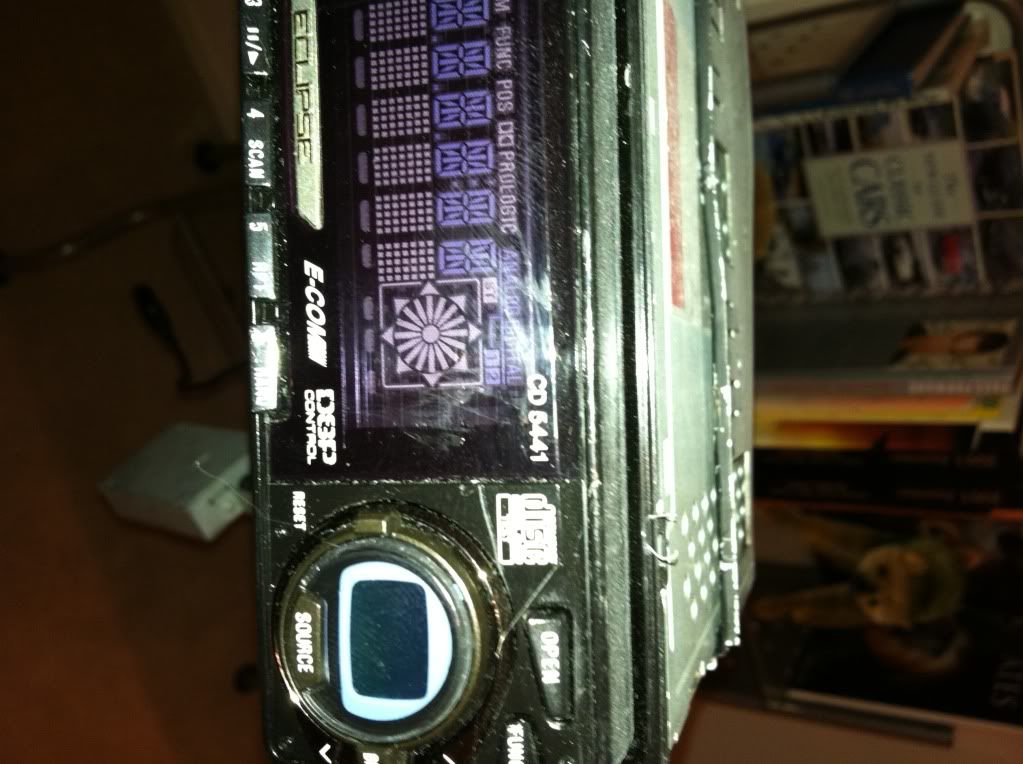 Additional info:
I will throw my neck out on the line here: I have no idea what this is worth. I don't know if these decks carry any fondness here or if there is much interest in the MB Quarts being that they're coax.
The deck has 5V preout, 4 speaker outs, built in crossover, has 1/8" aux input. Kicker is I don't have a harness. Unit worked fine when I traded the car. The guy who "bought" the car from the wholesaler couldn't come up with the cash. So, he tried to rip all the stereo out before the guy came back to repo it. The Audi store I bought the S4 from was nice enough to return my gear to me, albeit missing the harness and the passives from the coaxes.
I bought the car with them installed. The woofer is a QM 130. Like I mentioned above, I have no passives for this. I believe the tweeter can be unmounted and used component style.
** DO NOT DELETE ANYTHING BELOW THIS LINE OR THREAD WILL BE DELETED **
------------------------------------------------------------------------------------------
Please be advised, all buyers and sellers is responsible for performing their own due diligence when considering any financial engagement. We reccomend that you:

1) Check the
iTrader
feedback of the person you are dealing with on this site, as well as other car audio forums.
2) Ask for a name address and phone number. Call them and verify their info.
3) Valid e-mail address. Correspond before committing.
4) consider using an escrow service to protect yourself.
DO NOT proceed with a deal until you are completely satisfied with the other party.
DIYMobileAudio & Collova Media Inc. is not responsible for the outcome of any transaction on this site and will not moderate on your behalf.