Product Brand & Model:
Condition of all items:
Ultimate Ears Triple Fi 10 Pro - 8.5/10
Used now and again for trips. Taken well care of. Used steel storage can. Only used one set of ear tips since I've owned them.
Includes all packaging and accessories such as 18" extension, 1/4 TRS plug and airline plug adapter.
Bose TriPort - 7/10
These only include one set of tips. I can't find the package or other ear tips. You can purchase replacement tips for about $4 shipped
here
.
Otherwise, they're in good shape. I took care of them, but the tips show coloration which is only natural due to their color.
​
Total Price: :
UE TF10P - $150 shipped, OBO.
Amazon BNIB is $440 and Amazon used price is $220.
Remember, these are the PRO models; not the original standard model that sells for $150.

Bose TriPort - $35 shipped.


Payment via PayPal only.​
Shipping Terms: :
USPS​
Pictures: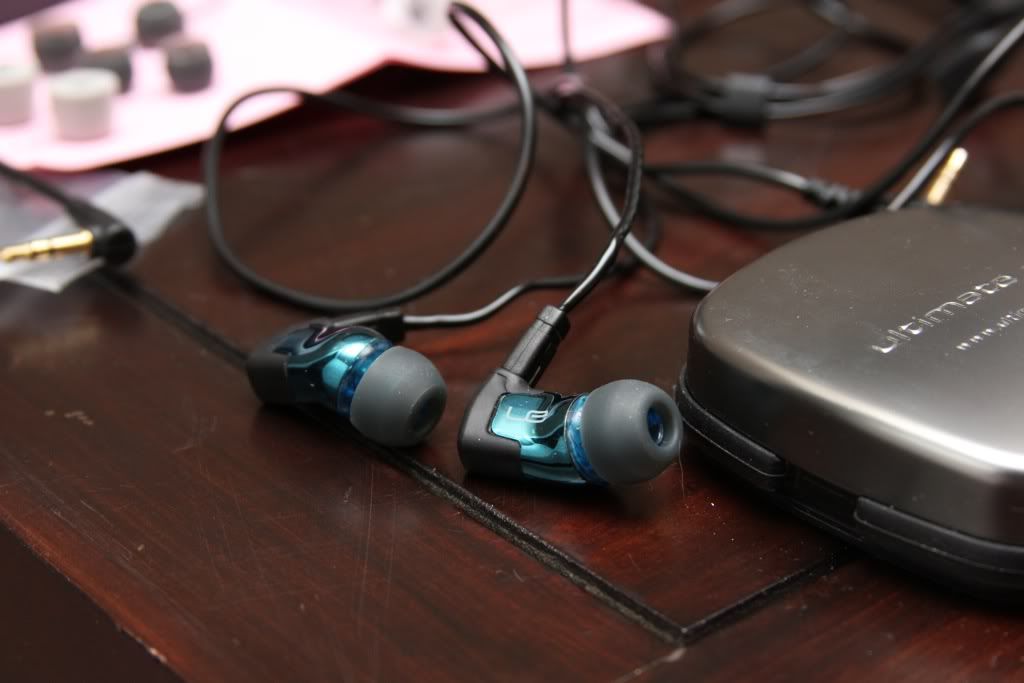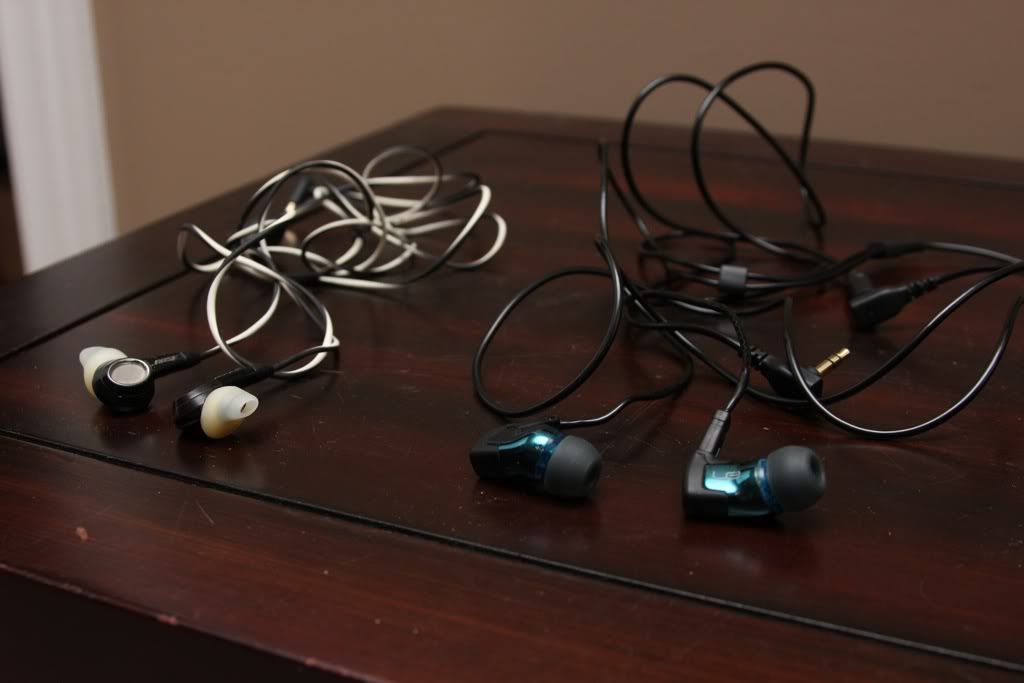 ​
Additional info:
Looking to get some noise canceling 'phones for travel. I have a cheap pair of headphones for workouts and rarely listen to headphones anymore so I figure I'll sell these off and put the money toward some NC's for the airplane trips.

The UE's are badass. Flat out. I love them. I wouldn't sell them if I used them more but the fact is that I just rarely use headphones anymore and I'm wanting to go a different route anyway.
They're a bit hot on the top end for my personal taste but because of this, there's top end resolution like I've never heard. I've heard things with these headphones I had never heard any other stereo system or set of headphones do. I don't consider myself a headphone aficionado, but I do consider these excellent headphones as do many others. I used these as my baseline to tune my car with a few times. They are very highly regarded and often referred to as the top IEM's you can buy. Retail on these is above $300 and the current Amazon price is $440. My price is stupid cheap because I got a good deal on them.

It's been forever since I've listened to the Bose. My thoughts on them after a quick listen are they are favorable. For less than $40, it's a great set of headphones. They don't do anything exceptionally excellent. They just sound good. A nice sound that is non-fatiguing and great for just relaxing to. They're not the most highly regarded headphone ever but for my price, you still get a great set of IEM's that provide good isolation.
​
** DO NOT DELETE ANYTHING BELOW THIS LINE OR THREAD WILL BE DELETED **
------------------------------------------------------------------------------------------
Please be advised, all buyers and sellers are responsible for performing their own due diligence when considering any financial engagement. We recomend that you:

1) Check the
iTrader
feedback of the person you are dealing with on this site, as well as other car audio forums.
2) Ask for a name address and phone number. Call them and verify their info.
3) Valid e-mail address. Correspond before committing.
4) consider using an escrow service to protect yourself.
DO NOT proceed with a deal until you are completely satisfied with the other party.
DIYMobileAudio & Collova Media Inc. is not responsible for the outcome of any transaction on this site and will not moderate on your behalf.