With the purchase of a foreclosure property a few months ago, my priorities have changed. My car audio dream build will be on hold. Figure I will put this stuff up for sale since it may be years until I am able to do what I want audio-wise in my car. I also moved 1.5 miles away from work, so I'm hardly driving now anyways. On top of that, our home audio gear is in desperate need of upgrades. Car audio is on the back burner for a while.
The L3's were purchased from Huckleberry and were never used - just pulled out of the box to admire. If they sound as good as they look, you'll be blown away! The Clarus set was purchased from a user on these forums and I also never hooked them up. They should work and sound great. The Imagine drivers were pulled out of my 95 Civic commuter after it died with 300,000 miles on the clock! I didn't have the time or patience to pull the tweeters and crossovers out at the time, so they went to the junk yard. These Imagine drivers sound great! They make me disappointed I was never about to hear the Clarus and Legatia stuff. Oh well, another day.
I'm more likely to accept a lower offer once this ad has run for a while - I'm not in a huge rush to dump this stuff considering I've already been sitting on them for 6-10 months. Items were stored in a climate controlled smoke free house.
I haven't sold anything on this forum before, but my eBay feedback is perfect with almost 500 stars and nearly 15 years of activity. Contact me with any questions, and thanks for looking.
I'll update the ad with pictures of the Clarus and Imagine later today.
Thanks!
Product Brand & Model:
Hybrid Audio, see below
Condition of all items:
Legatia L3SE - new
Clarus C61 - used
Imagine 6.5'' mids - used, soldered connection was done at install. No other original parts included, just the 2 bare drivers.
Total Price:
:
Legatia L3SE - $325
Clarus C61 - $325
Imagine 6.5'' mid drivers - $75
Shipping Terms:
:
Buyer pays $10 for FedEx ground
Pictures:
- Unless you are a Upgraded member, or your last 10 iTrader feedbacks are positive, you must post a picture of the exact item you are selling.
Additional info:
Imagine mid drivers below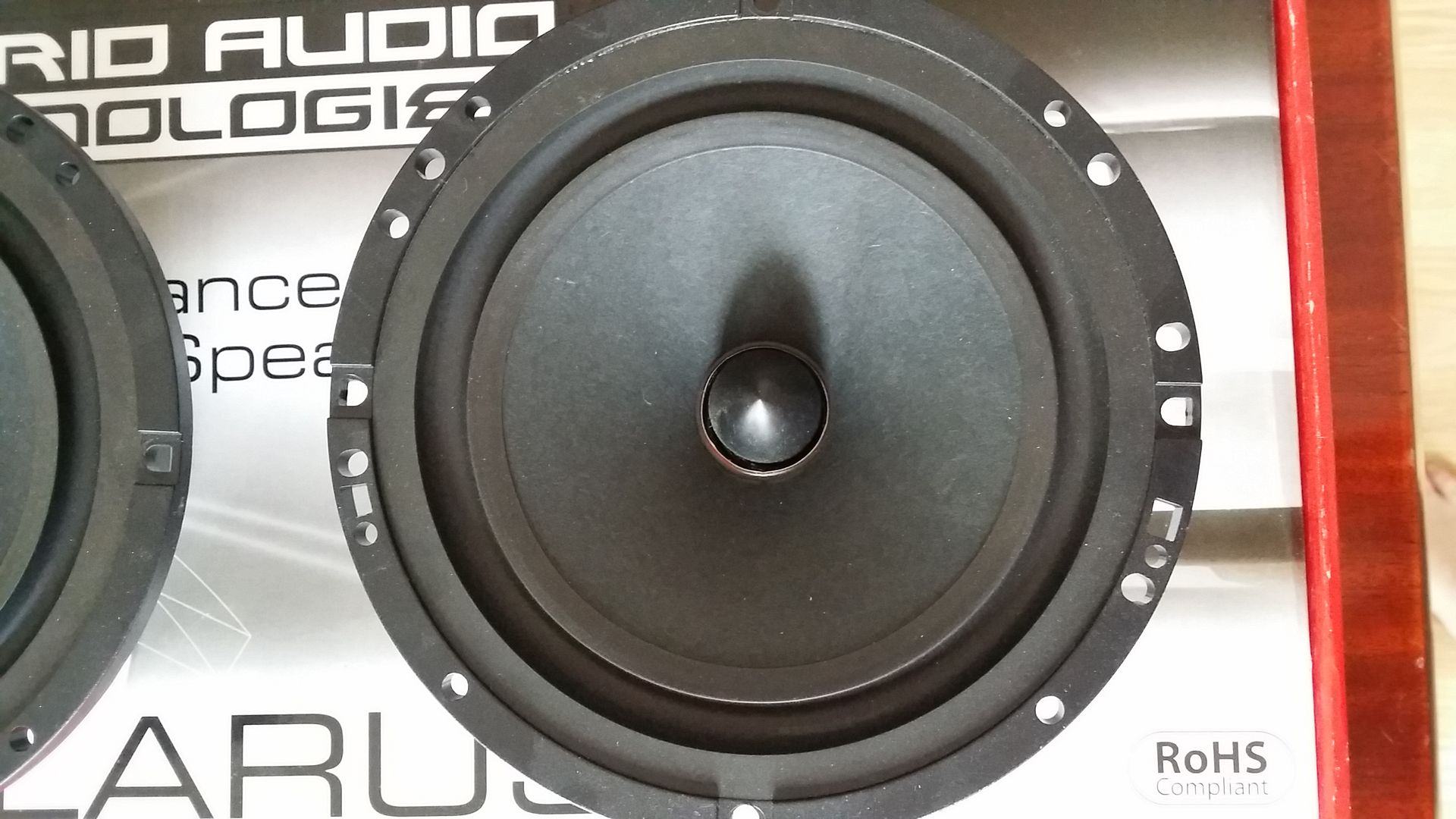 ** DO NOT DELETE ANYTHING BELOW THIS LINE OR THREAD WILL BE DELETED **
------------------------------------------------------------------------------------------
Please be advised, all buyers and sellers are responsible for performing their own due diligence when considering any financial engagement. We recomend that you:

1) Check the
iTrader
feedback of the person you are dealing with on this site, as well as other car audio forums.
2) Ask for a name address and phone number. Call them and verify their info.
3) Valid e-mail address. Correspond before committing.
4) consider using an escrow service to protect yourself.
DO NOT proceed with a deal until you are completely satisfied with the other party.
DIYMobileAudio & Collova Media Inc. is not responsible for the outcome of any transaction on this site and will not moderate on your behalf.