Info:
JBL 2242H 18" High Efficiency Subwoofer:
JBL 2242H 18" Maximum Output LF Driver 8 Ohm
Dimensions:
http://www.jblproservice.com/pdf/Discrete Sales Models/2242H-HPL.pdf
At 99dB @ 1w/1m efficiency, this will POUND in a home or a car. For HT use it won't dig
super
low but that's the nature of Hoffman's Iron Law. But with room/cabin gain, it should provide the low frequency most desire and it will do so effortlessly.
Condition:
9/10. See photos.
Price:
Retail price on this is $1017 at PE/USSpeaker.
I'm asking $410 shipped OBO, CONUS. This thing is not cheap to ship due to it's size and the packing I will have to do.
Photos: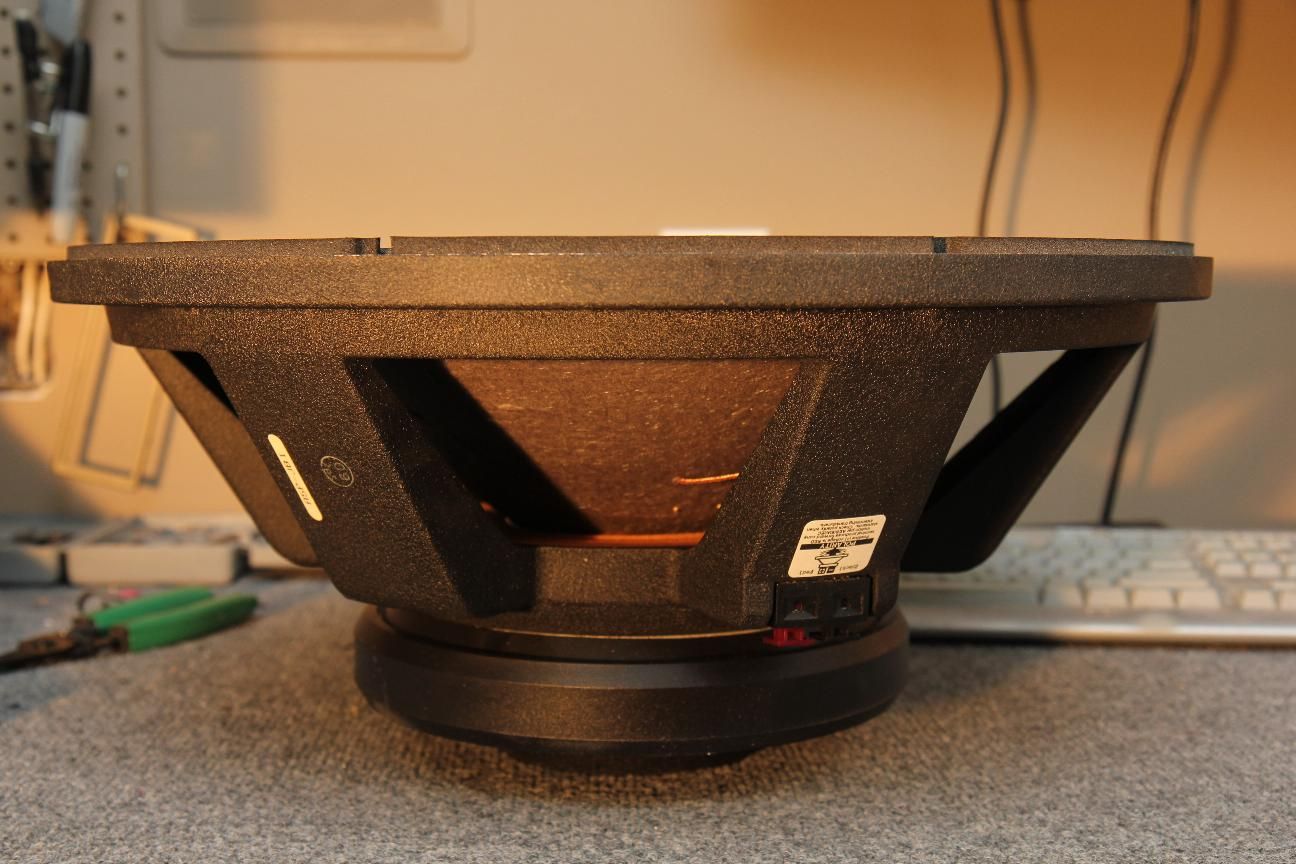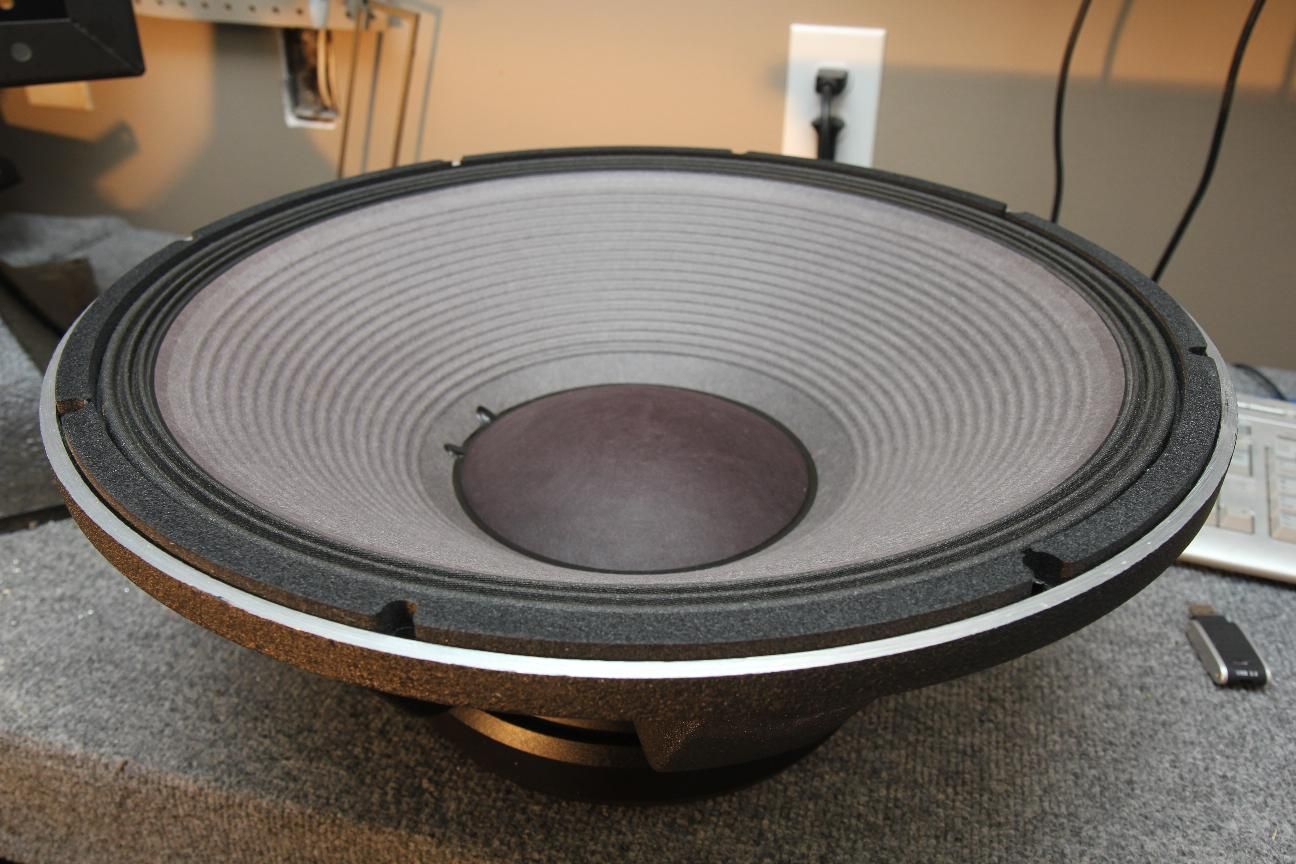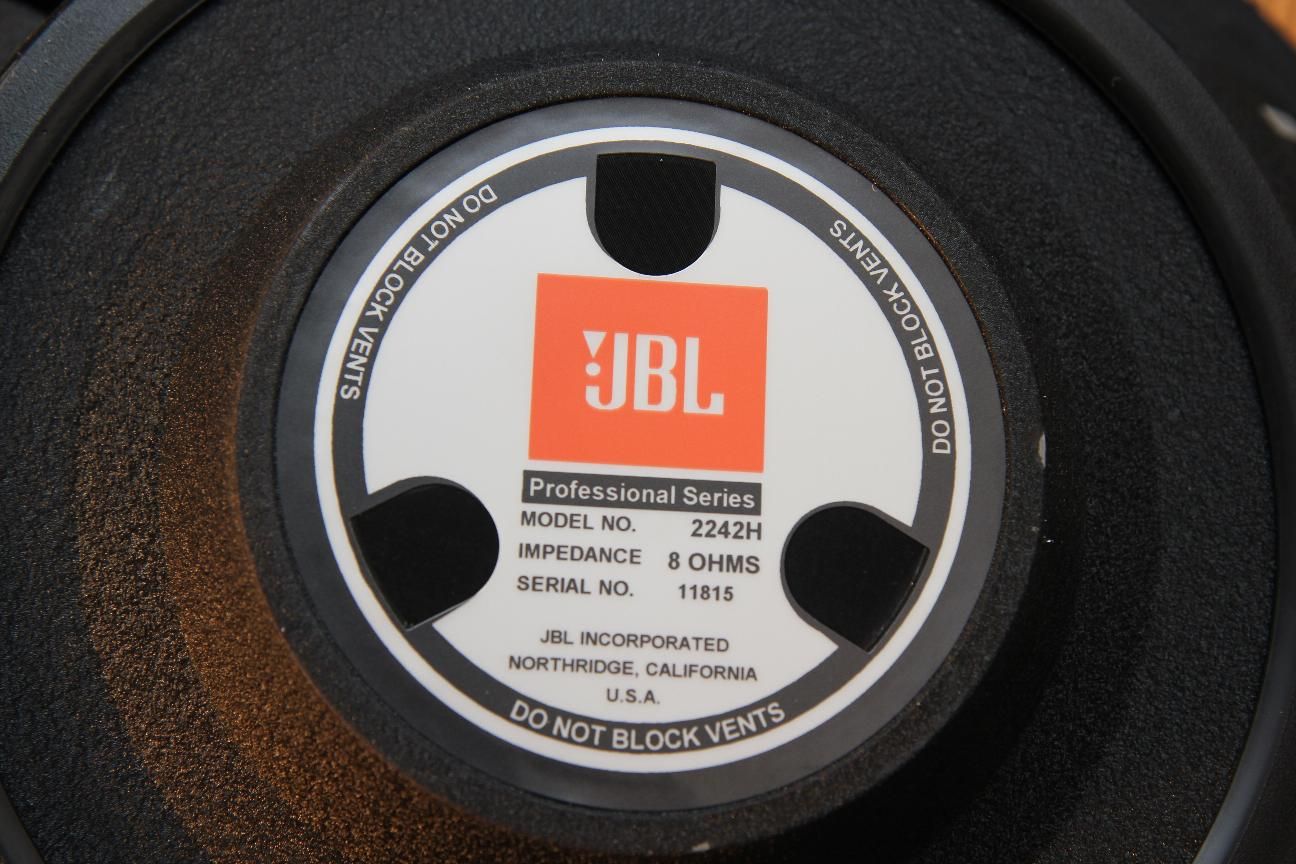 ** DO NOT DELETE ANYTHING BELOW THIS LINE OR THREAD WILL BE DELETED **
------------------------------------------------------------------------------------------
Please be advised, all buyers and sellers are responsible for performing their own due diligence when considering any financial engagement. We recommend that you:

1) Check the
iTrader
feedback of the person you are dealing with on this site, as well as other car audio forums.
2) Ask for a name address and phone number. Call them and verify their info.
3) Valid e-mail address. Correspond before committing.
4) consider using an escrow service to protect yourself.
DO NOT proceed with a deal until you are completely satisfied with the other party.
DIYMobileAudio & Collova Media Inc. is not responsible for the outcome of any transaction on this site and will not moderate on your behalf.