Product Brand & Model:
1) JL Audio 500/1
2) JBL BP1200.1
3) Kenwood KAC1023 <Japan>
4) US Amps XT1600.2
5) Sony ES XM5046 <Japan>
SOLD
6) Twister F4 240 <Italy>
SOLD
Condition of all items:
1) Works has a few small scratches but looks great overal. The LEDs are not on/working, I believe the plug probably got loose or came off, I will check it out and if its unplug I'll plug it back up and post pics with the LEDs on.
Currently installed.
2) Works has a few small scratches but looks great overal.
Currently installed.
3) Works has a few scratches/nicks and has two fins pretty ruffed up.
4) Works has one major scratch thats pretty bad then has some very small scratches. Also missing one speaker terminal, which I can get at AceHardware store for buyer.
5) Works and its in great condition, also has both end plates.
6) Works has one or two tiny scratches.
Currently installed.
Total Price:
:
1) 150.00
2) 175.00
3) 150.00
4) 90.00
5) 125.00
6) 125.00
Shipping Terms: 20.00 (#2,3,5) & 15.00 (#1,4,6)
:
Pictures: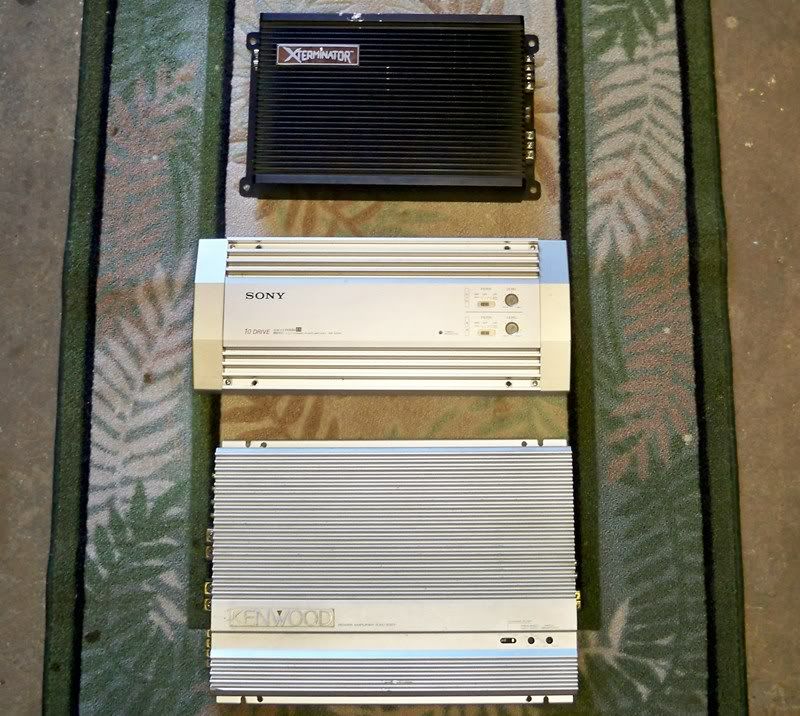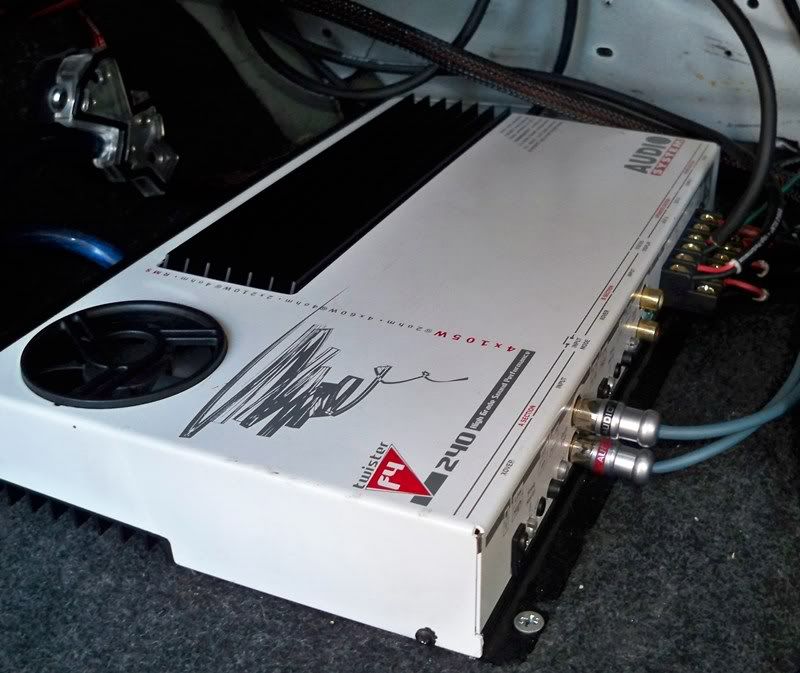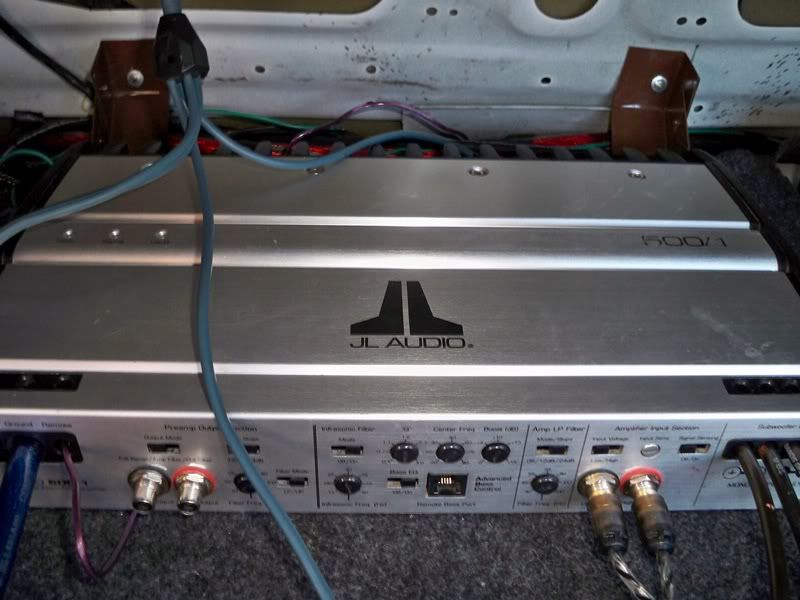 More pics are availble upon request.
Additional info:
Am trying to get rid of my extra amps. I will keep one for my lows and one 4-channel for my mids/highs.
I can post pics of the amplifiers powered up and short vids (due to my slow dsl connection) with amplifiers playing on youtube.
** DO NOT DELETE ANYTHING BELOW THIS LINE OR THREAD WILL BE DELETED **
------------------------------------------------------------------------------------------
Please be advised, all buyers and sellers are responsible for performing their own due diligence when considering any financial engagement. We recomend that you:

1) Check the
iTrader
feedback of the person you are dealing with on this site, as well as other car audio forums.
2) Ask for a name address and phone number. Call them and verify their info.
3) Valid e-mail address. Correspond before committing.
4) consider using an escrow service to protect yourself.
DO NOT proceed with a deal until you are completely satisfied with the other party.
DIYMobileAudio & Collova Media Inc. is not responsible for the outcome of any transaction on this site and will not moderate on your behalf.