Product Brand & Model:
Zapco C2K 4.0 Fully Modified by Matt Roberts
Condition of all items:
Excellent Condition maybe near mint...I'd give it a 9.5/10
Total Price:
:
$1400
Shipping Terms:
:
SHIPPED!
Pictures:
- Unless you are a Upgraded member, or your last 10 iTrader feedbacks are positive, you must post a picture of the exact item you are selling.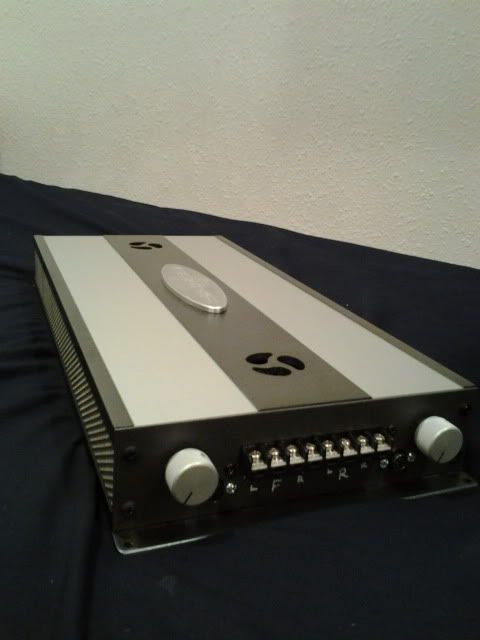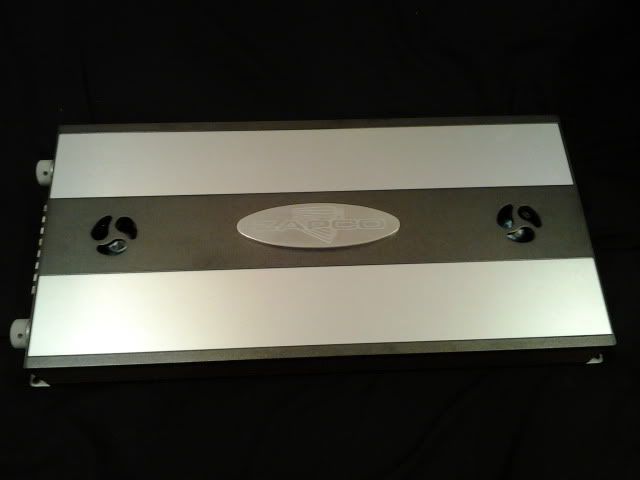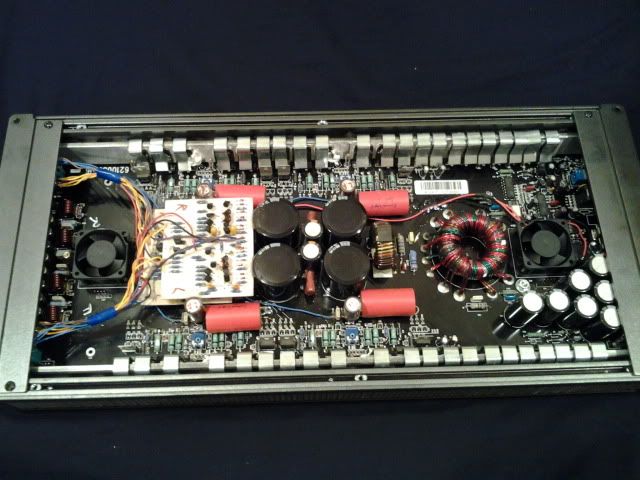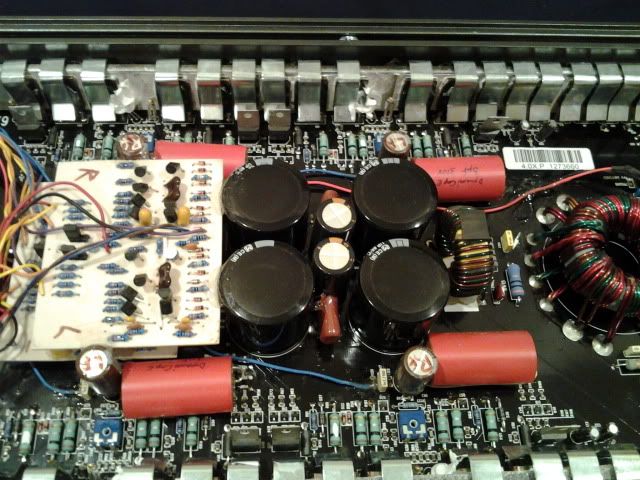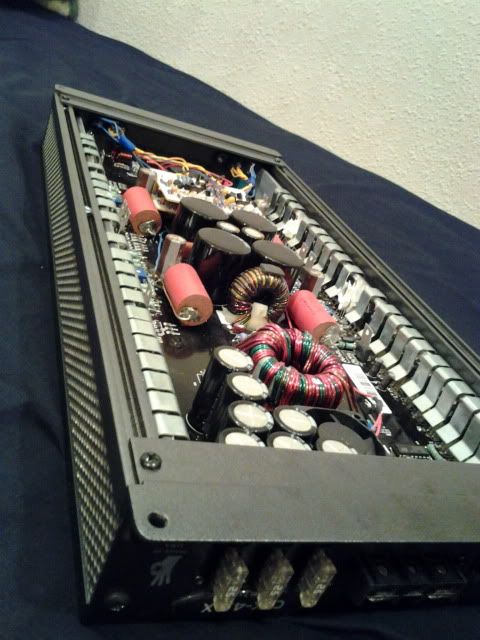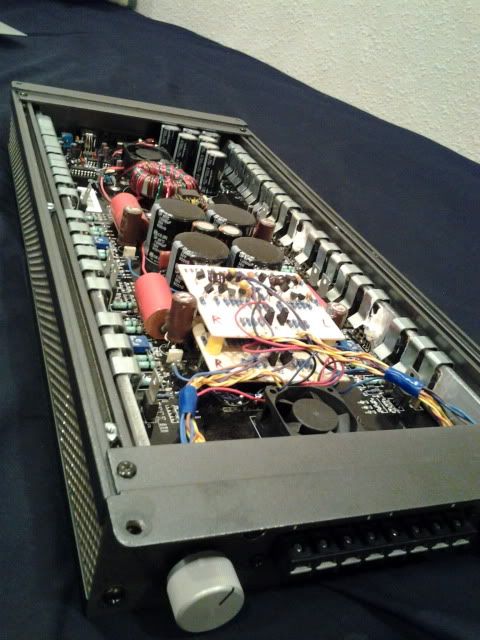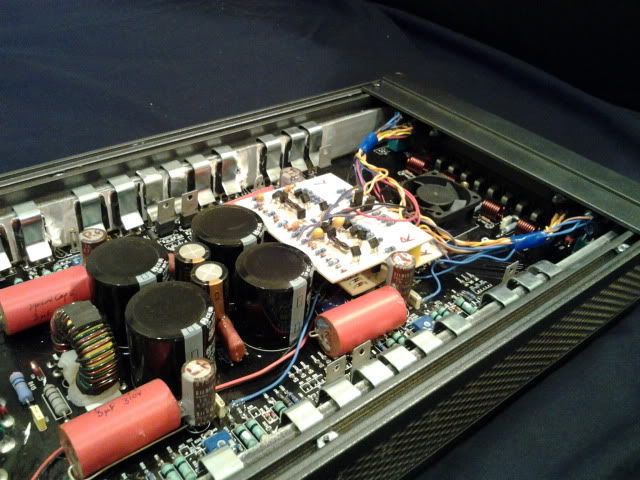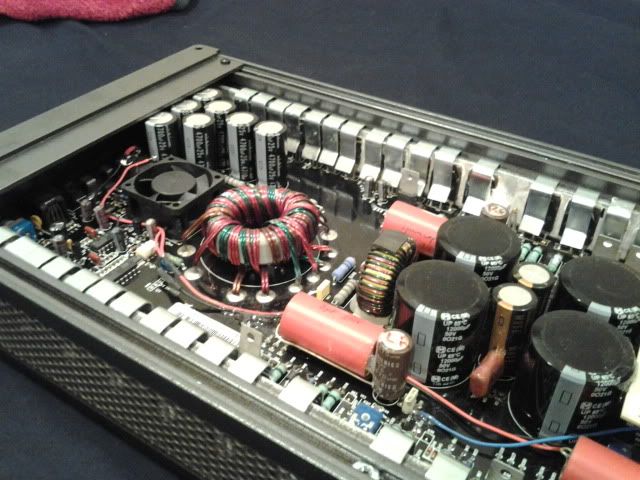 More Pictures can be found here on this link provided by Matt...
https://picasaweb.google.com/mattroberts73/Zapco40?authkey=Gv1sRgCLLsm67K2sLINg
Additional info:
The amps mods and upgrades are:
*New output transistors (Sanken) with much higher switching rate were hand matched on a curve tracer
The Class A bias was quadrupled (4X) from the factory specs
*The heart of the upgrade is the Pure Class A input stage, fully discrete and hand built. All the new bipolar transistors have all been hand matched to exact perfect pairs. This input stage replaces all opamp based xovers and gain stages, switches, potentiometers, ect.
*Power supply capacitors were increased in size. Pre filter caps were increased from 3300uf to 4700uf. The Main filter caps were increased from 10,000uf to 12,000uf ea. 1uf Polypropolyne caps were added to the power supply for high frequency filtering. Nichicon NE and Muse, Panasonic TSUP, and Elne Silmic2's were used along with Dynamicaps.
*Alps audio pots were used for gain control. The Crossovers and such were all removed. The audio signal has a shorter signal path and is so much more pure or unmolested.
*The cooling system was redone to sustain all the other mods.
This is what Matt said when he was testing the amp: "It's sounding awesome and getting loud as ****!!! This is the baddest Zapco amp to date!"
** DO NOT DELETE ANYTHING BELOW THIS LINE OR THREAD WILL BE DELETED **
------------------------------------------------------------------------------------------
Please be advised, all buyers and sellers are responsible for performing their own due diligence when considering any financial engagement. We recomend that you:

1) Check the
iTrader
feedback of the person you are dealing with on this site, as well as other car audio forums.
2) Ask for a name address and phone number. Call them and verify their info.
3) Valid e-mail address. Correspond before committing.
4) consider using an escrow service to protect yourself.
DO NOT proceed with a deal until you are completely satisfied with the other party.
DIYMobileAudio & Collova Media Inc. is not responsible for the outcome of any transaction on this site and will not moderate on your behalf.