Discussion Starter
·
#1
·
Product Brand & Model:
CDT Audio EX-560i
Condition of all items:
Used
Total Price:
:
$75 shipped to CONUS
Shipping Terms:
:
Shipping included to the lower 48 states. International shipping is available.
Pictures:
- Unless you are a Upgraded member, or your last 10 iTrader feedbacks are positive, you must post a picture of the exact item you are selling.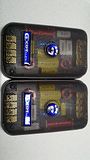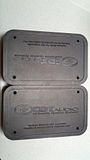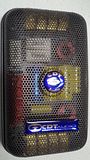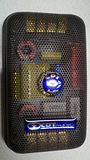 Additional info:
I bought these used and they've worked beautifully. Cosmetically they're 9/10. One of the stickers has come up slightly but I could fix that with some glue. Clean the dust off and these could be display-worthy.
Adjustable for 5.25" woofer or 6.5" woofer. Crossover of the mid/tweet is 3.7 kHz on the 5.25" jumper setting or 3 kHz on the 6.5" setting. This has a unique 4th/5th order design.
Marketing speak:
"Cleanest Possible Tweeter Drive
EX-560i In this model the high pass crossover is replaced with a fourth order transient-optimized design. This delivers the cleanest possible Tweeter drive. Crossover takes place at 3.7kHz 4"/5" mid woofers at 3000Hz 6.5" woofers. The first order woofer crossover has a larger zobel capacitor for a lower crossover frequency to match. More than this a tapped inductor adds adjustability to this woofer crossover also. This suits different driver sizes generally.
The adjustor is labeled by driver size (5.25 and 6.5). The image Tweeter is operated 3 db below the main Tweeter at a fixed attenuation. Protection is omitted for maximum sound quality. Terminals are 12 gauge block terminal, more robust military grade and arranged in a dual four arrangement versus a single line as in the prior models."
One last point. The extra output terminals are for the optional imaging tweeters. CDT Audio has a tweeter called WS-100i for this purpose, which is essentially a supertweeter crossed at 8 kHz. You don't need to hook up anything to these outputs if you only use a standard mid/tweet 2-way setup.
** DO NOT DELETE ANYTHING BELOW THIS LINE OR THREAD WILL BE DELETED **
------------------------------------------------------------------------------------------
Please be advised, all buyers and sellers are responsible for performing their own due diligence when considering any financial engagement. We recomend that you:

1) Check the
iTrader
feedback of the person you are dealing with on this site, as well as other car audio forums.
2) Ask for a name address and phone number. Call them and verify their info.
3) Valid e-mail address. Correspond before committing.
4) consider using an escrow service to protect yourself.
DO NOT proceed with a deal until you are completely satisfied with the other party.
DIYMobileAudio & Collova Media Inc. is not responsible for the outcome of any transaction on this site and will not moderate on your behalf.