Product Brand & Model:
Polk Audio MM1040 DVC Marine-certified Subwoofer. Dual 4-Ohm Voice Coils.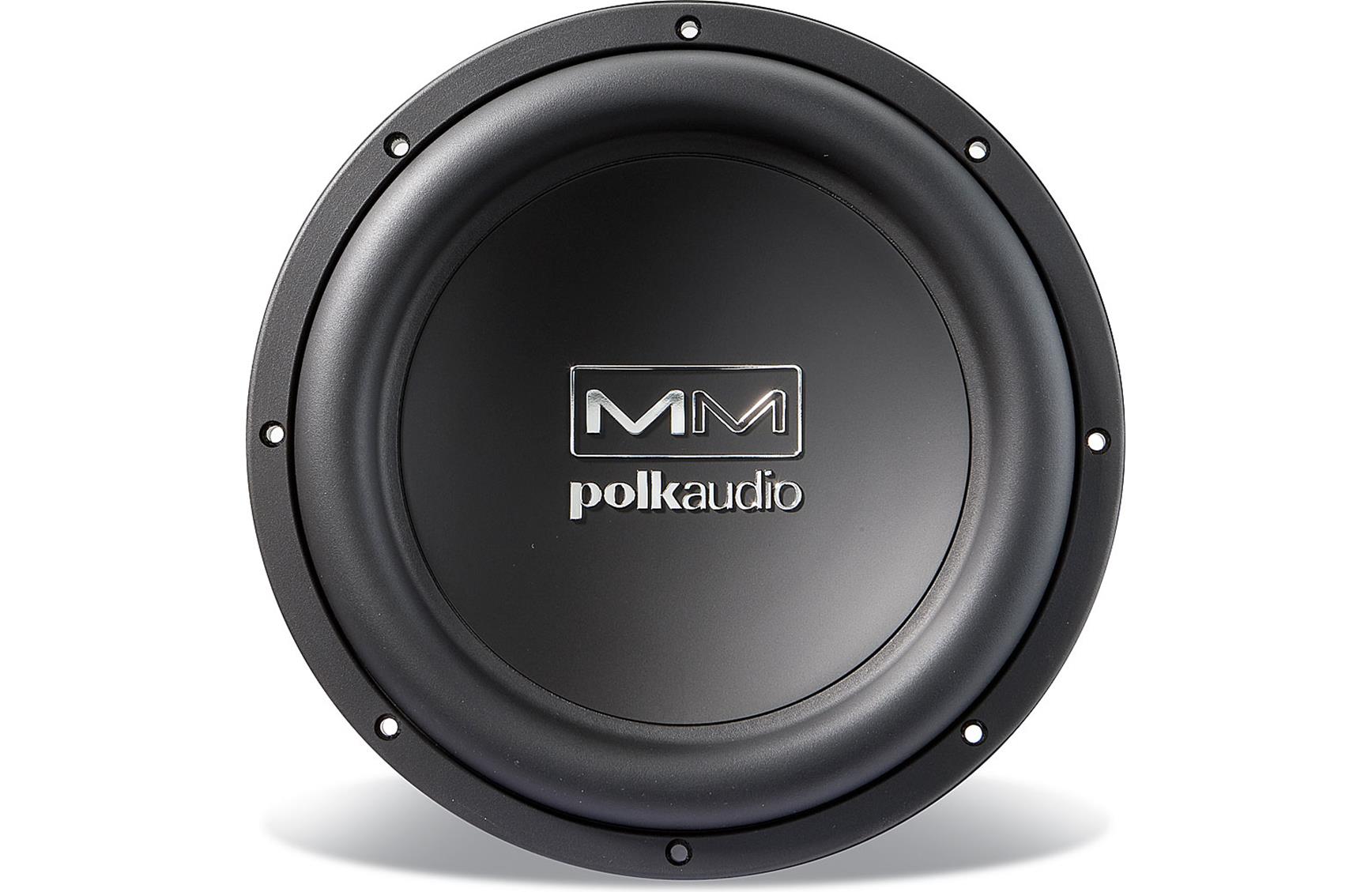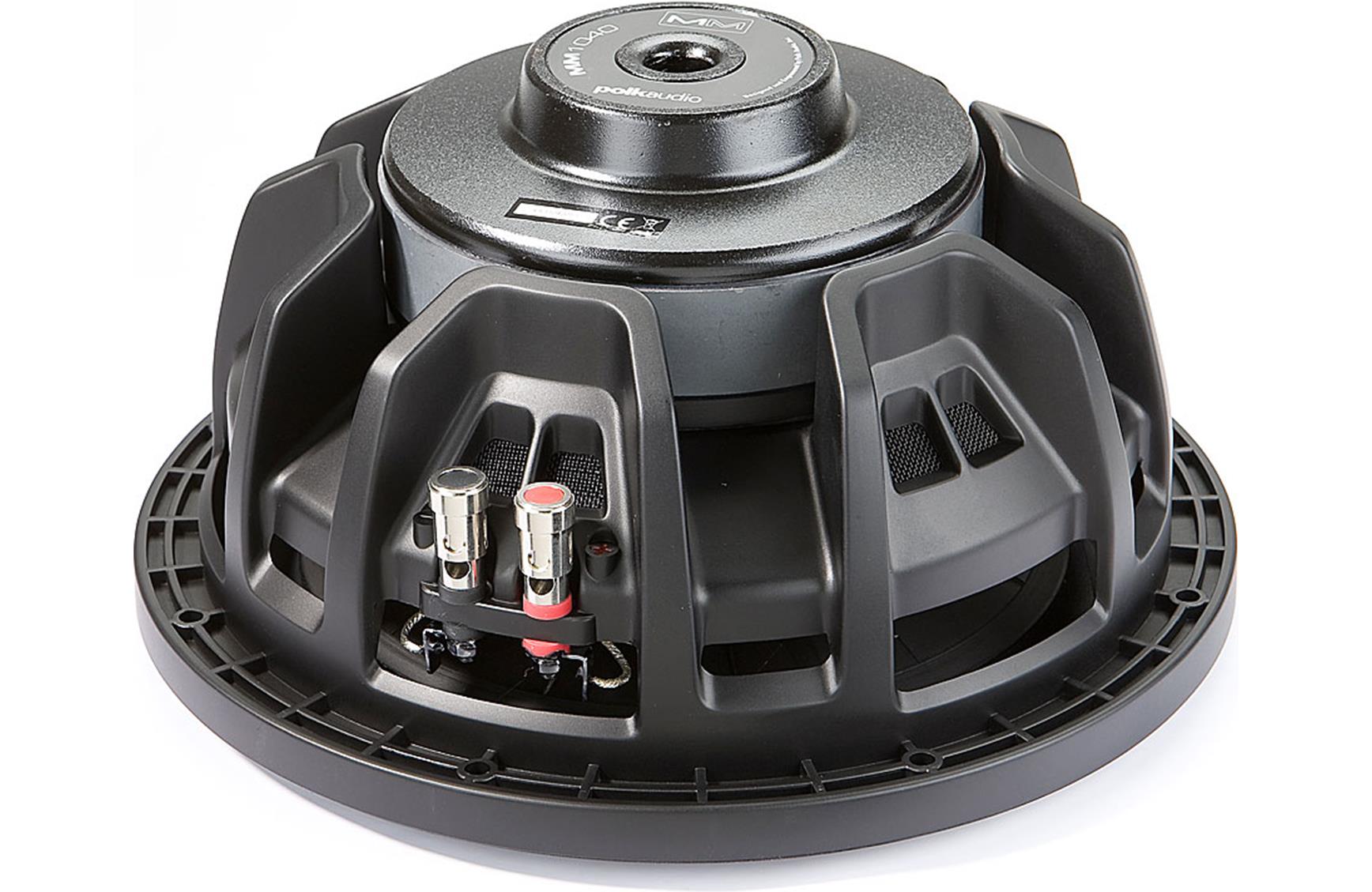 Polk Audio Mobile Monitor series Marine Subwoofer Specs PDF
Condition of all items:
BNIB
Total Price:
:
$105 SHIPPED (2-3 Day Priority Mail Insured Shipping if Pay Pal fees are covered)
Shipping Terms:
:
CONUS ONLY
FREE Insured Priority Mail Shipping as long as the ~3% Pay Pal Fees are covered.
Pictures:
- Unless you are a Upgraded member, or your last 10 iTrader feedbacks are positive, you must post a picture of the exact item you are selling.
I will try to find some time to add photos soon. But this is a virgin, BNIB, never mounted or powered subwoofer.
Check my iTrader Feedback here & eBay user ID "bbfoto6r2l" (lower case "L" at the end).
Additional info:
IMO, these are very underrated SQ subwoofers that offer a relatively Shallow Mounting Depth of 4.5" and excellent performance in smallish boxes. These also offer considerable Xmax and excellent build quality for such an inexpensive subwoofer. Developed with the use of a Klippel Analyzer for optimum performance. I think people will be very surprised with their clean, low, articulate output and low distortion. Check the PDF Spec sheet in the link above.
These work really well as an Up Front Subwoofer located in the Passenger Foot Well.
And it's a subwoofer where I always find it very easy to blend with the mid-bass and easily achieve that Up Front Bass. Acoustic Upright/Double Bass is especially realistic and detailed using this sub. These are also certified for Marine use, so they use very high-quality soft parts that will last and will take abuse. They include a very nice CCF mounting gasket.
And these don't require a ton of power to boogie...300-400 Watts is more than adequate. Besides the Front Passenger Foot Well, they are shallow enough to fit behind the front seats of most Single-Cab Trucks, and possibly behind or under some Dual- or Crew-Cab trucks.
On a side note, lately I've been in the process of "cleaning out the closets", trying to thin out all of the extra photographic and car audio gear that I'm not going to use. Things keep magically appearing, LOL, so check back!
PAYMENT
: I'll accept
Pay Pal
as payment and will Include FREE Insured Priority Mail Shipping as long as the ~3% Pay Pal Fees are covered.
The BEST way to reach me is EMAIL:

bbfoto AT hotmail DOT com
In the Subject/Header, please type "
DIYMA / Polk MM1040-DVC / bbfoto - your user name
"
I don't check my PM's much, especially when I'm traveling, so Please
EMAIL
me for the fastest response!
THANKS for looking!
PLEASE SEE MY OTHER ITEMS THAT ARE AVAILABLE IN THE DIYMA CLASSIFIEDS! I'm really on a mission to try to get rid of stuff! But please keep the insane low-ball offers to a minimum.
** DO NOT DELETE ANYTHING BELOW THIS LINE OR THREAD WILL BE DELETED **
------------------------------------------------------------------------------------------
Please be advised, all buyers and sellers are responsible for performing their own due diligence when considering any financial engagement. We recomend that you:

1) Check the
iTrader
feedback of the person you are dealing with on this site, as well as other car audio forums.
2) Ask for a name address and phone number. Call them and verify their info.
3) Valid e-mail address. Correspond before committing.
4) consider using an escrow service to protect yourself.
DO NOT proceed with a deal until you are completely satisfied with the other party.
DIYMobileAudio is not responsible for the outcome of any transaction on this site and will not moderate on your behalf.