Product Brand & Model:
Polk Audio SR5250 - used - $300
Polk Audio SR104 svc (x2) - used - $250picked up or $250 + shipping - RECEIVED DEPOSIT!
Polk Audio/momo Carbon C300.2 - brand new - $200
Tru Technologies SSLD6i - used - SOLD!
Arc Audio DXE - brand new - $850
Condition of all items:
Some items are used, some are brand spanking new, never installed.
All items are 100% functional.
Used items have some blemishes but nothing crazy or out of the ordinary given that they were installed/used.
Total Price:
:
See above.
Prices are "all in" and include paypal and shipping fees except for SR104 subwoofers. See below.
Shipping Terms:
:
Items will be shipped the next day after payment is received.
By the time i get out of work, get home to pick an item up and drive to FedEx/UPS both places are already closed hence the reson for next day - i'll take the item with me to go to FedEx/Ups right after work.
I'm in Staten Island, NY and local pick is def welcomed.
Pictures:
- Unless you are a Upgraded member, or your last 10 iTrader feedbacks are positive, you must post a picture of the exact item you are selling.
Here's a group shot and more pics to come in next posts: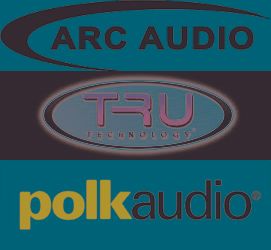 Additional info:
** DO NOT DELETE ANYTHING BELOW THIS LINE OR THREAD WILL BE DELETED **
------------------------------------------------------------------------------------------
Please be advised, all buyers and sellers is responsible for performing their own due diligence when considering any financial engagement. We reccomend that you:

1) Check the
iTrader
feedback of the person you are dealing with on this site, as well as other car audio forums.
2) Ask for a name address and phone number. Call them and verify their info.
3) Valid e-mail address. Correspond before committing.
4) consider using an escrow service to protect yourself.
DO NOT proceed with a deal until you are completely satisfied with the other party.
DIYMobileAudio & Collova Media Inc. is not responsible for the outcome of any transaction on this site and will not moderate on your behalf.