Product Brand & Model:
Dynaudio Esotar MD 330D Tweeter
Condition of all items:
Used but flawless.
Total Price:
:
$450 shipped OBO
Shipping Terms:
:
Included
Pictures:
- Unless you are a Upgraded member, or your last 10 iTrader feedbacks are positive, you must post a picture of the exact item you are selling.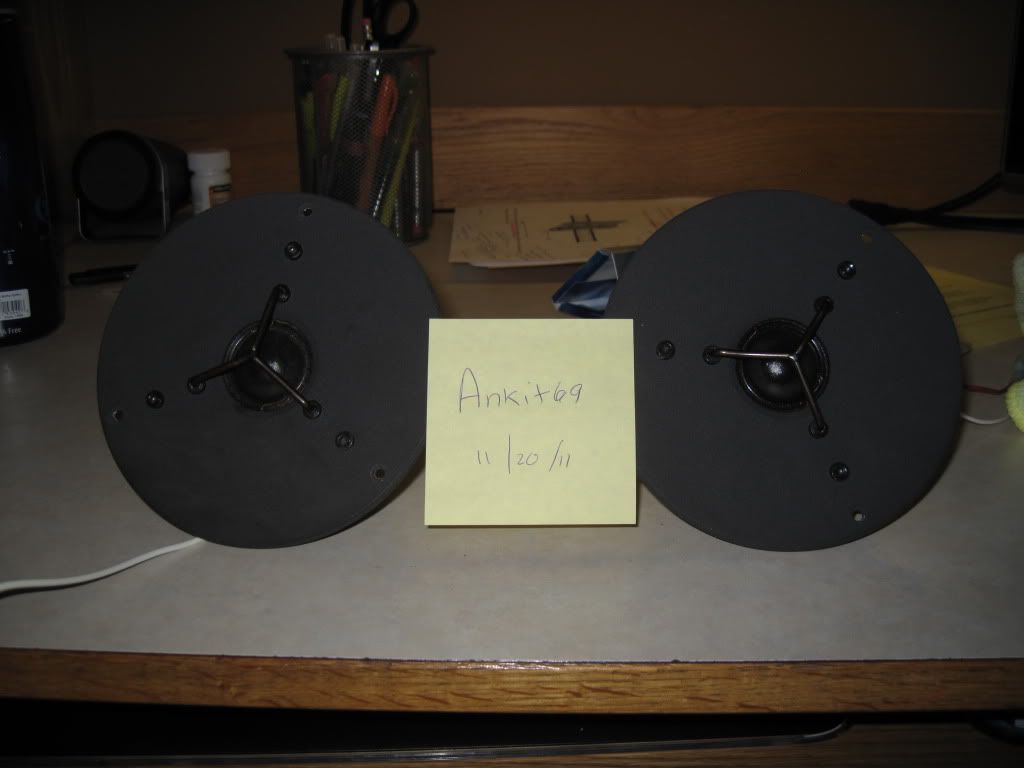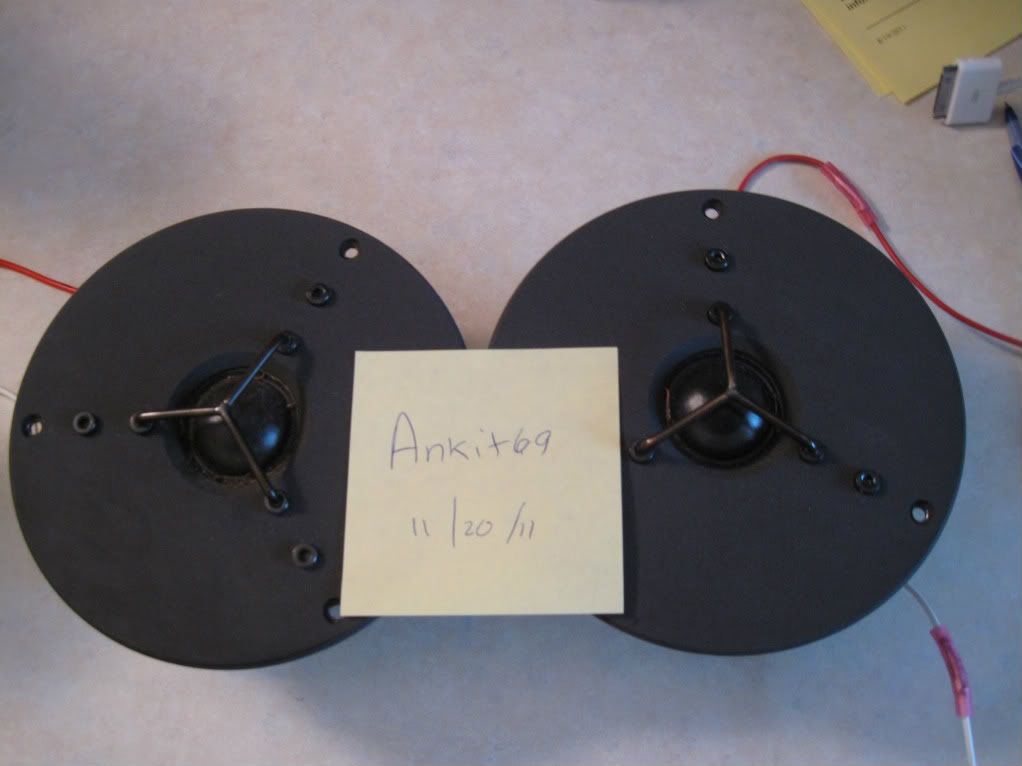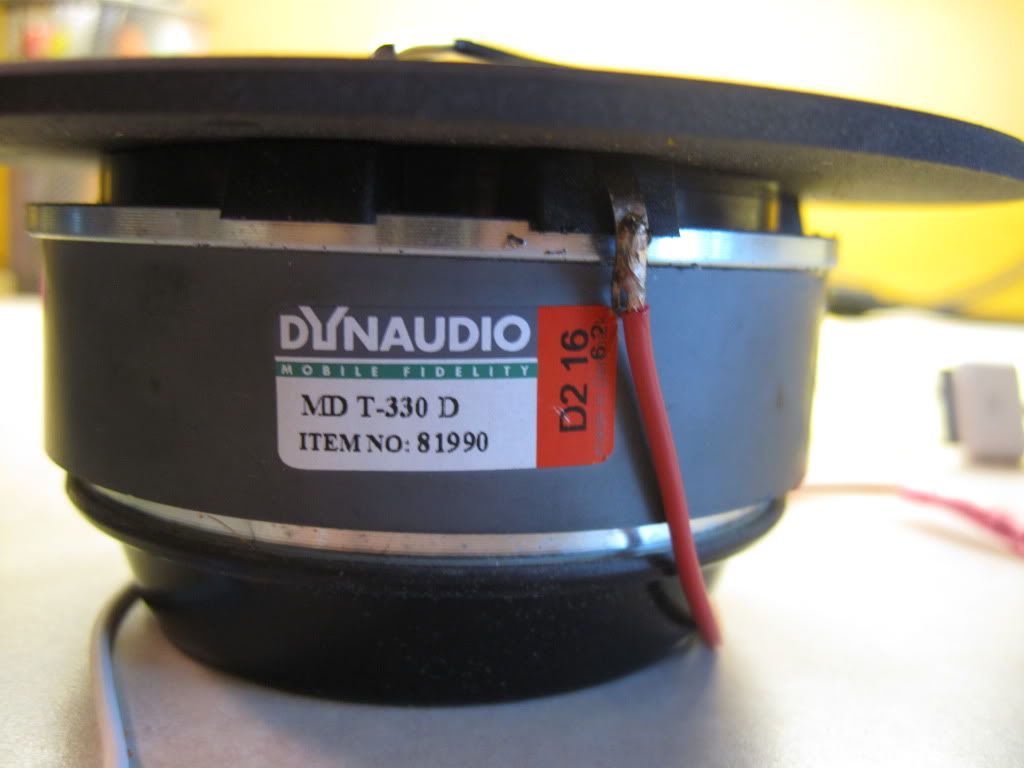 Additional info:
from dynaudio's website,
The ESOTAR MD 330 D is a soft dome tweeter based on the state-of-the-art tweeter ESOTAR T-330 (used in advanced home and studio speakers), but redesigned for usage in a car or similar environment.
The optimized dome geometry and the low mass ensure unlimited high frequency reproduction reaching beyond 30 kHz.
Aerodynamics and reflections have been given extreme attention, resulting in the highest level of performance.
Frequency response: 2,000 Hz - 30kHz;
90 dB sens.; 20 - 200 watts continuous power handling.
Specs:
http://www.dynaudio.com/images/auto/mobile/pdf-mobile/DYN_MD330D.pdf
------------------------------
Used for about 18 months, these are ultra rare and incredible tweets. Leads are soldered on. Bought authorized from don (6spdcoupe).
Last ones sold here on DIY sold for $225 each and were cut. These are near mint condition.
Only trades interested in would be md102 + cash on your end or dyn esotar e430 + cash on my end.
**I'm not in a rush to sell these. No lowballs.*
let me know if you want more pics or have any questions!
** DO NOT DELETE ANYTHING BELOW THIS LINE OR THREAD WILL BE DELETED **
------------------------------------------------------------------------------------------
Please be advised, all buyers and sellers are responsible for performing their own due diligence when considering any financial engagement. We recomend that you:

1) Check the
iTrader
feedback of the person you are dealing with on this site, as well as other car audio forums.
2) Ask for a name address and phone number. Call them and verify their info.
3) Valid e-mail address. Correspond before committing.
4) consider using an escrow service to protect yourself.
DO NOT proceed with a deal until you are completely satisfied with the other party.
DIYMobileAudio & Collova Media Inc. is not responsible for the outcome of any transaction on this site and will not moderate on your behalf.