2004 Ford Expedition 4.6
head unit: android 9.1 double din 10" screen hong Kong manufactured brand joying
amps: hifonics bxx3000.1 and hifonics bxx1200.4
audiocontrol lc2i
doors: cerwin vega 6.5" components in each door
subs: four Alpine type R 10's wired down to 1ohm.
alternator: 250 amp
batteries: 3 alphacell 220gx gel batteries
I've been like a dog chasing its tail on this project just to get it to sound decent or functional that the neighbors are looking at me funny, and to date, it still sounded better when it was the two 10's on standard generic. Got good wiring. Good rca's (i think). Redoing my baterries wiring now.But havent been able to get my components working right, get a buz out of one, cant ever hear the rear doors, but sounded better with plane 6x8's. My head unit is my baby but it has a flaw: only one rca sub out. The rest are divided and made FOR specific inputs (rear video with right left audio; front video with right left audio; back up cam, front cam, etc) but no summing or real preouts like normal. Using the sub out and splitters only produced bass. Was able to restore proper signals with the lc2i but still haven't tuned it. And i DO have the highs amp run to the highs rca on the lc2i and sub amp ran to sub out on lc2i. When i got to the input on 4 channel amp i had to use a splitter to achieve 4 channels out of 2. For some reason the female to 2 male splitters aren't so common on your local shelf. Also neither amp has been tuned. Both are currently at half accross the board. I also noticed today on a obd2 read that my battery under hood is showing 11.? Something volts, and i currently have neither amp online while i upgrade wiring of rear batteries. It IS an old battery though but new HO alternator. Hoping i dont have to sacrifice all the features of my head unit to swap back to a plane radio. How bout it old timers put me up on a lill know how.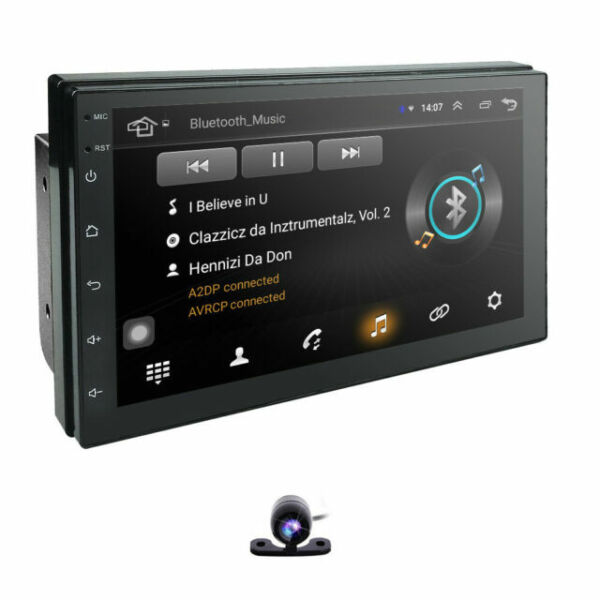 Find many great new & used options and get the best deals for Android 9.0 Double 2din Car Radio GPS Stereo Multimedia Player WiFi Obd2 TPMS at the best online prices at eBay! Free shipping for many products!