Discussion Starter
·
#1
·
Product Brand & Model:
Gladen One 120.4
Target Powers:
120 Watt per channel @ 4 Ohm
175 Watt per channel @ 2 Ohm
350 Watt per channel @ 4 Ohm (BTL mode)
Input sensitivity:
(Power rating ref)
0.4 Vrms ÷ 8 Vrms
Xover functions:
HIGH Pass or LOW Pass
(45 ÷ 225Hz - 12dB/oct)
Special Features:
Remote Volume Control
Front Stage Adjuster Phase Shift 0° ÷ 180°
High Low Adapter
Size: 310x200x50 mm
Weight: 2,7 Kg
Condition of all items:
Brand new in box just taken out for pics
Total Price:
:
550.00 shipped with tacking and insurance
Shipping Terms:
:
Included in price
Pictures:
- Unless you are a Upgraded member, or your last 10 iTrader feedbacks are positive, you must post a picture of the exact item you are selling.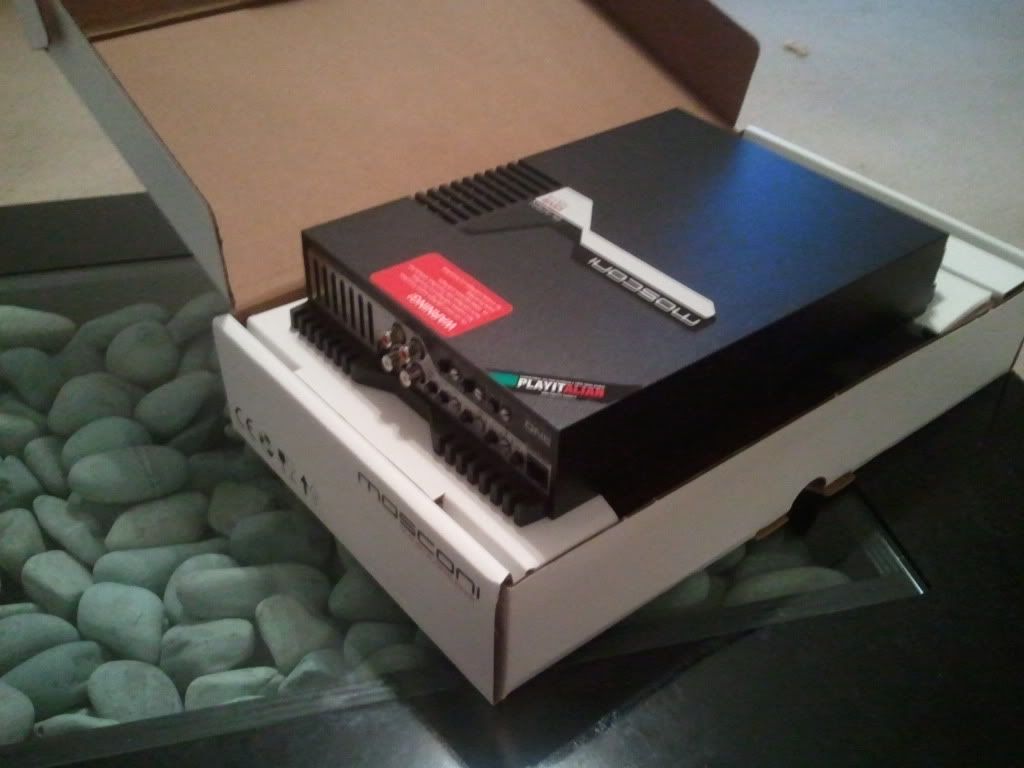 Additional info:
** DO NOT DELETE ANYTHING BELOW THIS LINE OR THREAD WILL BE DELETED **
------------------------------------------------------------------------------------------
Please be advised, all buyers and sellers are responsible for performing their own due diligence when considering any financial engagement. We recomend that you:

1) Check the
iTrader
feedback of the person you are dealing with on this site, as well as other car audio forums.
2) Ask for a name address and phone number. Call them and verify their info.
3) Valid e-mail address. Correspond before committing.
4) consider using an escrow service to protect yourself.
DO NOT proceed with a deal until you are completely satisfied with the other party.
DIYMobileAudio & Collova Media Inc. is not responsible for the outcome of any transaction on this site and will not moderate on your behalf.