Well, I have a horrible camber being dropped about 2.5" and riding on 20's.... -2.5 degrees in the front and -2.0 in the rear so I decided to save the tires from inner wear and put the stock back on, but paint them before I do until I get a camber kit. Now....I kinda like the the stock wheels painted over the 20's. Just curious about what you folks think looks better.
And for those of you who know about suspension, I heard if your toe is within spec, having a negative camber such as the one I have is not that bad and inner tire wear won't be that bad either, is that true?
Onto the pics. Before: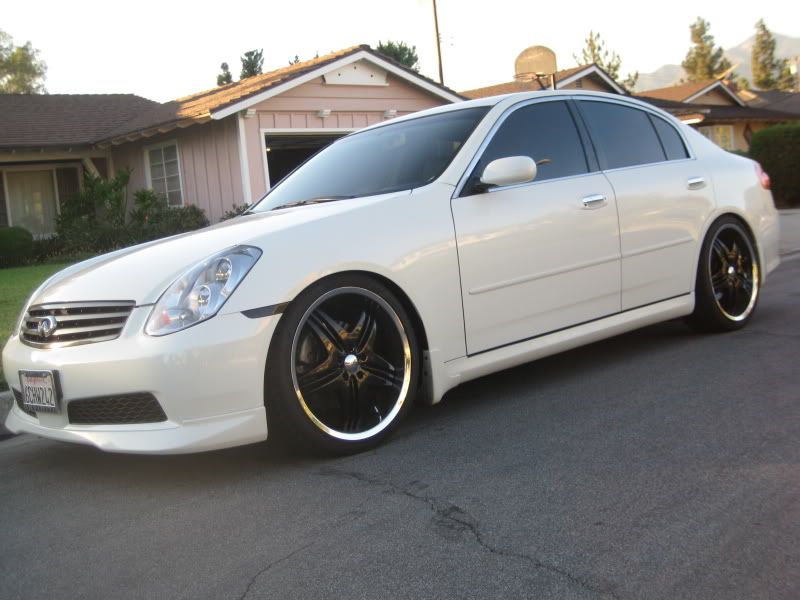 After pics: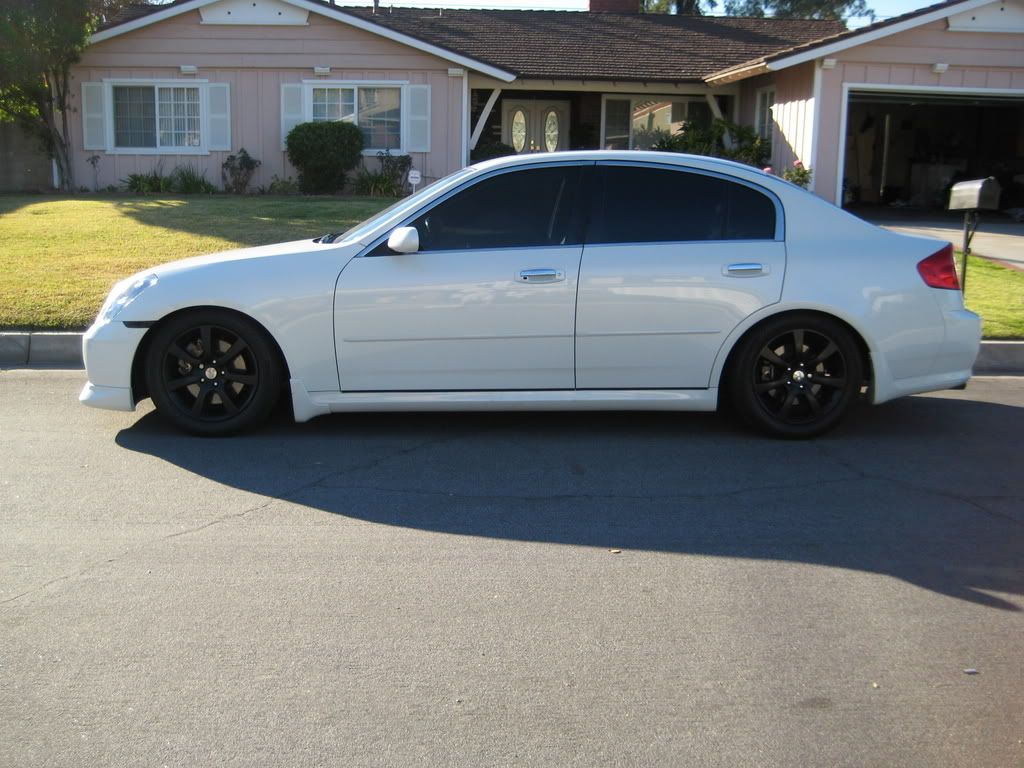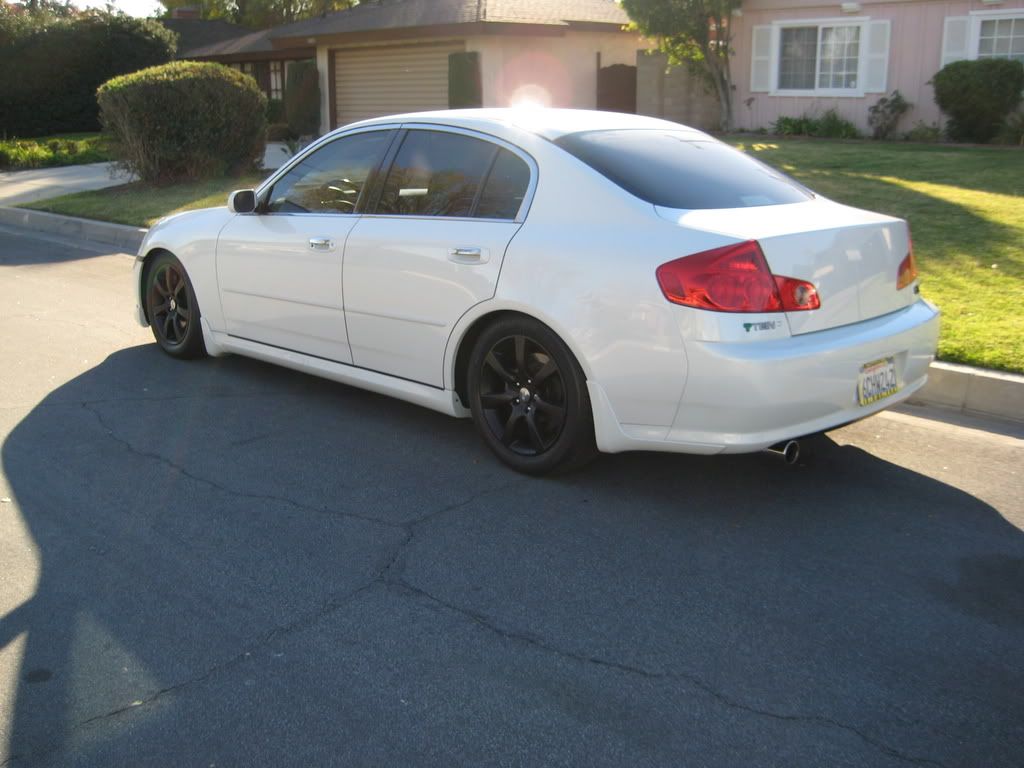 If I keep the 17's, I'll end up getting wider tires and possibly a tad lower on profile. They are currently 225/55/17 and I would probably get 235 or 245 (245's are what's on the 20's) / 40 or 45 (35 is on the 20's).