Discussion Starter
•
#1
•
Product Brand & Model:
Pair of Dynaudio MW150
Single HAT L6V1
Condition of all items:
Dyns 9/10 - wear marks around the screw holes but otherwise in great shape
HAT 8/10 - Got some residue on the metal frame from previous installs but works perfectly
Total Price:
:
Dyns - Asking $215 Shipped
HAT - Asking $70 Shipped
Shipping Terms:
:
USPS
Pictures:
- Unless you are a Upgraded member, or your last 10 iTrader feedbacks are positive, you must post a picture of the exact item you are selling.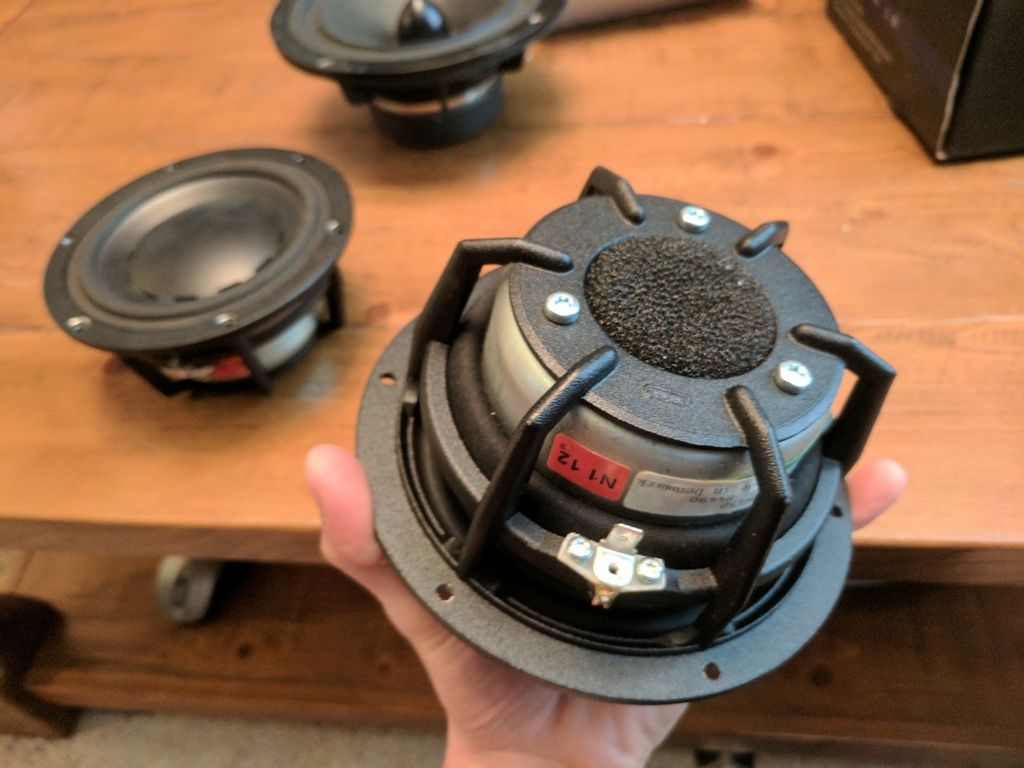 Additional info:
I bought the Dyns a while ago to do an install in my wifes car but that never happened. I was thinking about using them in my car but I have room for a larger speaker so I figured I'd sell these and get bigger ones. I tested them and they work fine.
I have the pair of HAT's but one has some cone rub so I am selling the single working speaker. I ran them for about a year before upgrading and they have been sitting since.
** DO NOT DELETE ANYTHING BELOW THIS LINE OR THREAD WILL BE DELETED **
------------------------------------------------------------------------------------------
Please be advised, all buyers and sellers are responsible for performing their own due diligence when considering any financial engagement. We recomend that you:

1) Check the
iTrader
feedback of the person you are dealing with on this site, as well as other car audio forums.
2) Ask for a name address and phone number. Call them and verify their info.
3) Valid e-mail address. Correspond before committing.
4) consider using an escrow service to protect yourself.
DO NOT proceed with a deal until you are completely satisfied with the other party.
DIYMobileAudio is not responsible for the outcome of any transaction on this site and will not moderate on your behalf.