Discussion Starter
•
#1
•
I purchased a set of Focal 165KRX2's & a Zapco C2k 2.5X from a user on here. Now I need to make sure I get it setup correctly, so I have a few questions.
- Should I be using a capacitor with a 400W amplifier? (being installed in a 1988 truck)
- Does it matter where in the flow path the fuse is mounted? (closer or farther from the amp)
- Should I upgrade my stock battery ground(s)? There is a pigtail that comes off the battery and is bolted directly to the inside of the fender, is this what supplies ground to the chassis because it would be a huge bottleneck at 8-10 gauge! (I will be using 1/0-gauge amp wire)
- Where should I mount my tweets? I have been playing with two locations, I see many people use their door panels (see circle in photo). However from sound reinforcement gigs I was always taught that for best performance use tweeters slightly above ear level, like on the rear column panel above the seat belt pivot point (see circle in photo). On the downside I will not have as good highs with my doors open if I am listening outside the truck:
- This is where I want to mount my amplifier, cross-overs, capacitor and fuse (if the fuse does not have to be under the hood close to the battery). However the rear cab walls aren't THAT thick, so I can't use long bolts. I guess the best I can do is use the widest bolts I can?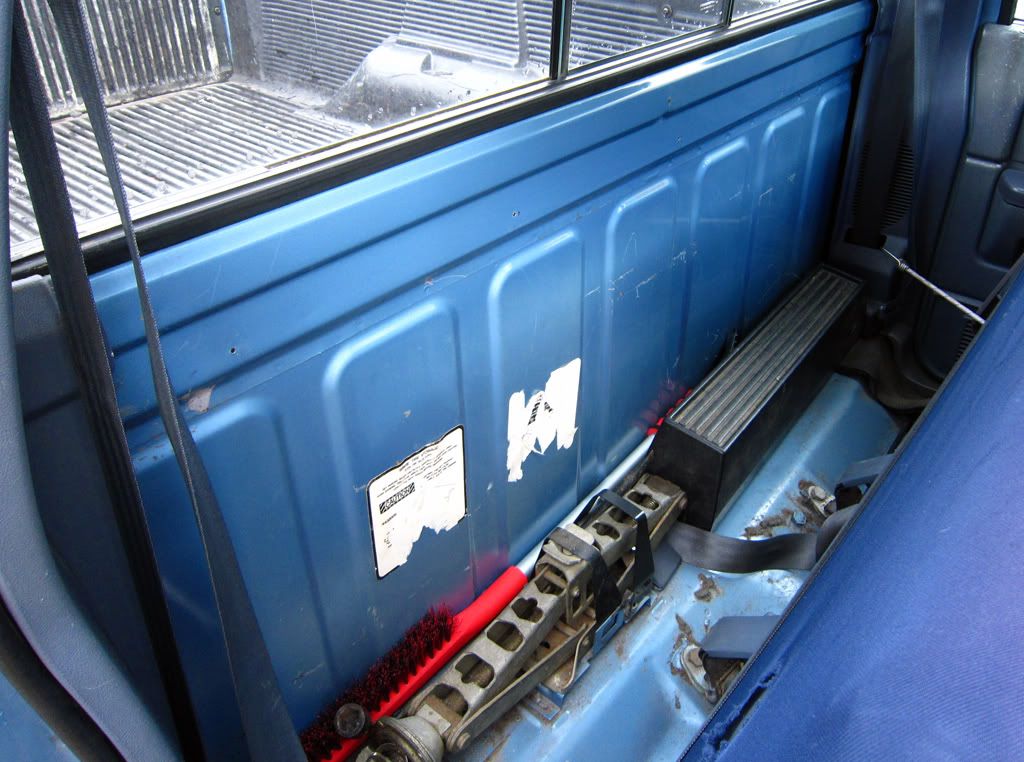 - I need to run my amp wire through my firewall somehow, I found this unused grommet next to my steering column I can puncture a hole through: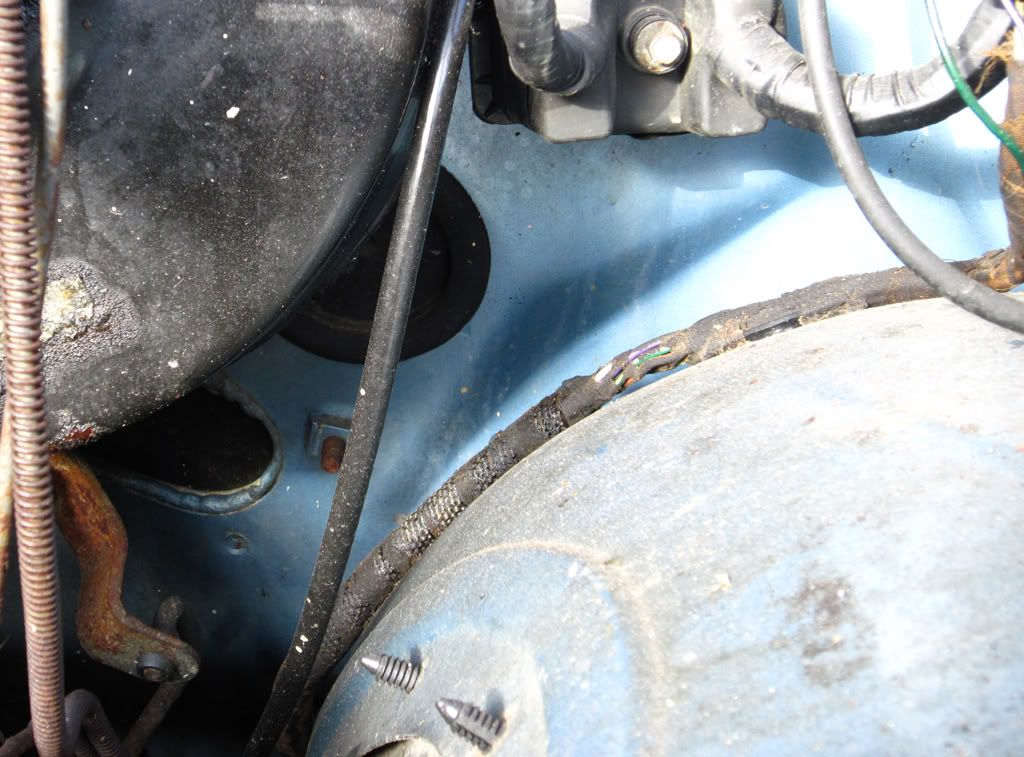 On the inside you can see it to the left of the column (inside the circle), I planned on running the 1/0-gauge wire through and to the center of the dash. Then bundled with the RCA cable directly down the center of the cab to the rear: