Discussion Starter
•
#1
•
Product Brand & Model:
1st amp- Alpine mrd-m1005
2nd amp- Alpine pdx 4.150
3rd amp- Arc audio xdi 1000.1
1st sub- 12'' Alpine type x
2nd sub- 12'' Hertz hx 300 d
Condition of all items:
Hertz hx 300 d 12'' is NEW just a little dusty.
Alpine mrd m1005 not a scratch on it, brand new w/owners manual and birth sheet, no box (4 x 20) amp fuses.
Alpine pdx 4.150 is used 8/10 cosmetically. I only have 2 plugs for running 2 channels.
Arc audio XDI1000.1 class d hooked up to test. In new condition with owners manual and gain knob. Powerful little amp (3 x 40) amp fuses.
Alpine type x 12'' NEW. comes with owners manual and links for changing VC config. A little dusty but new.
Alpine 9887 used in good condition with box, ipod cable, manual and all hardware.
Total Price:
:
discount on package deals.
Arc audio XDI1000.1- $325
Alpine mrd-m1005- $250
Alpine pdx 4.150- $275
Alpine type x- $225
Alpine 9887 - $220
Hertz hx 300 d- $275
O.B.O.
pay pal info-
[email protected]
Shipping Terms:
: Send your zip for shiping charges.
Will be shipped out next day of purchase.
Pictures:
- Unless you are a Upgraded member, or your last 10 iTrader feedbacks are positive, you must post a picture of the exact item you are selling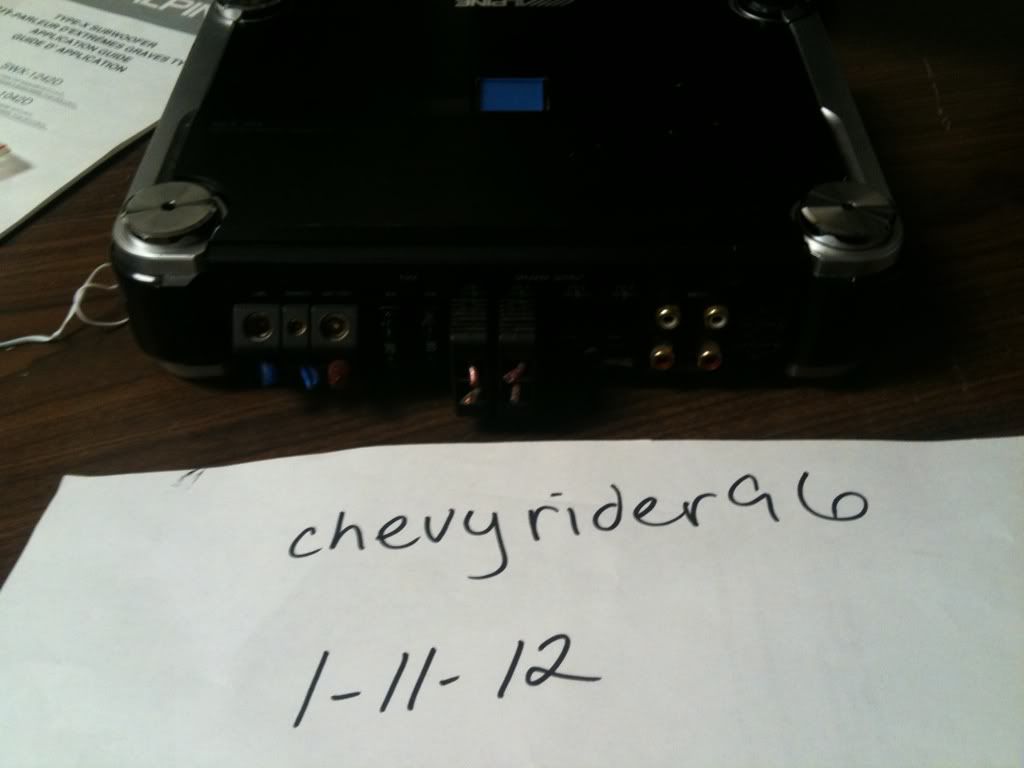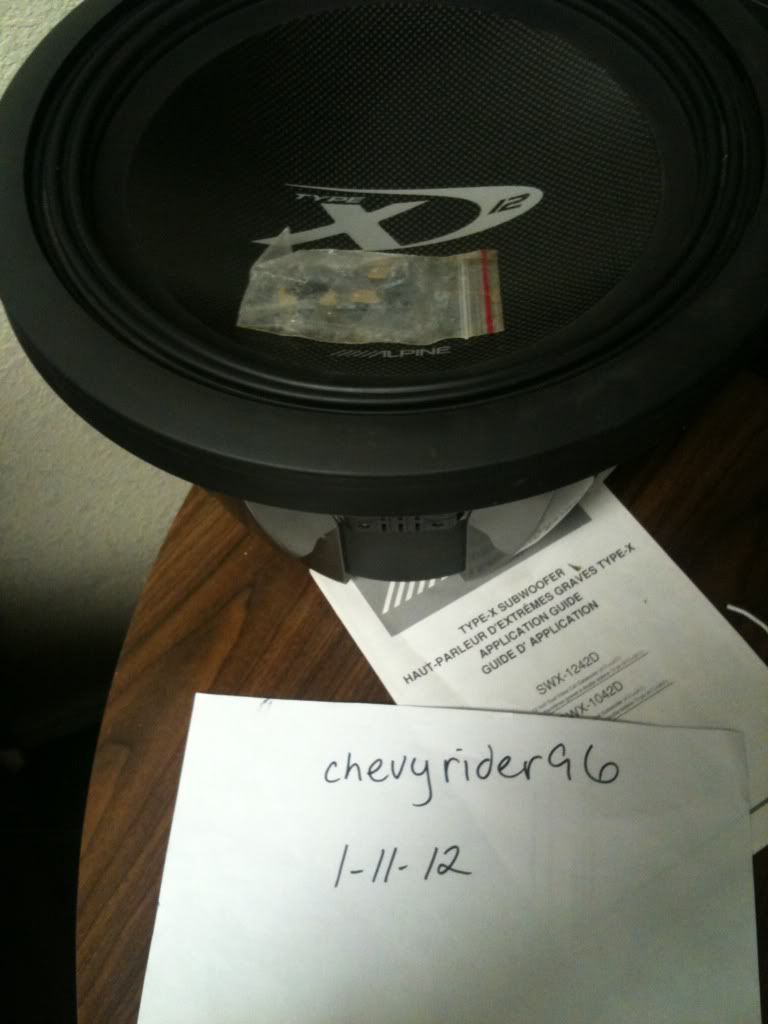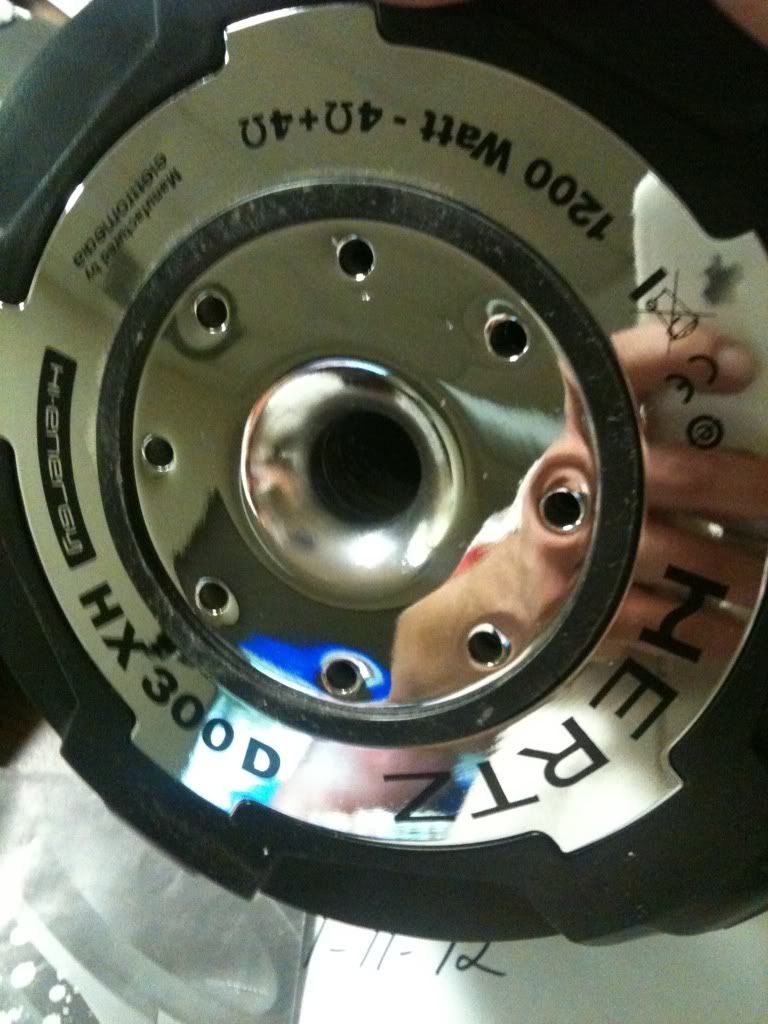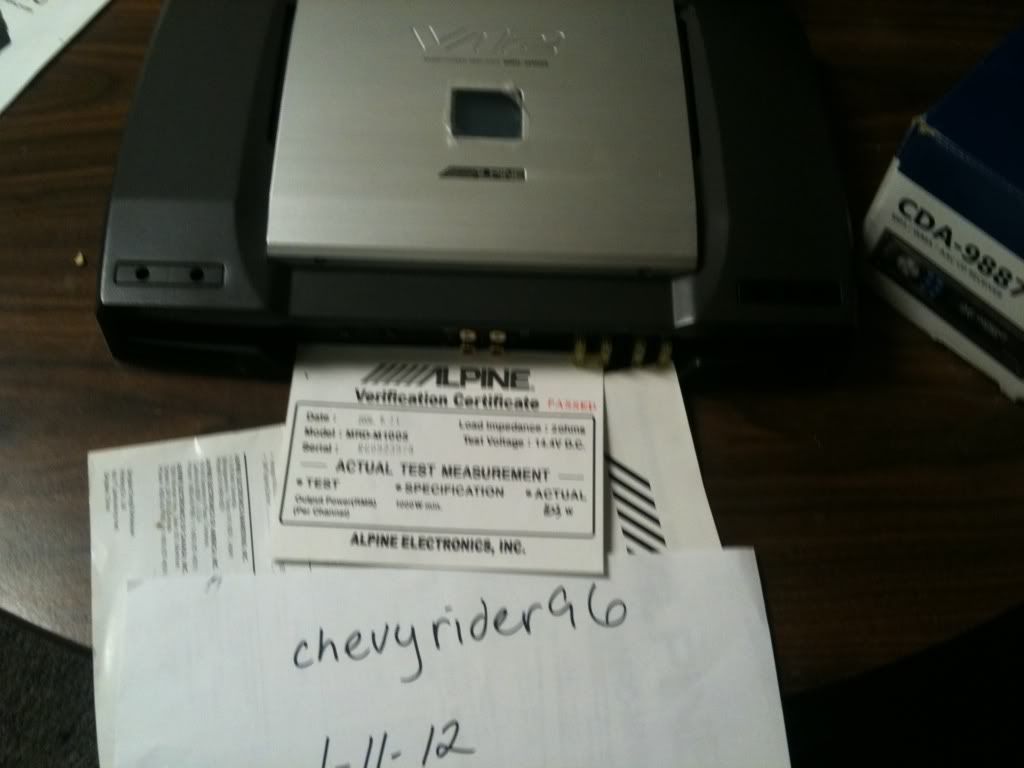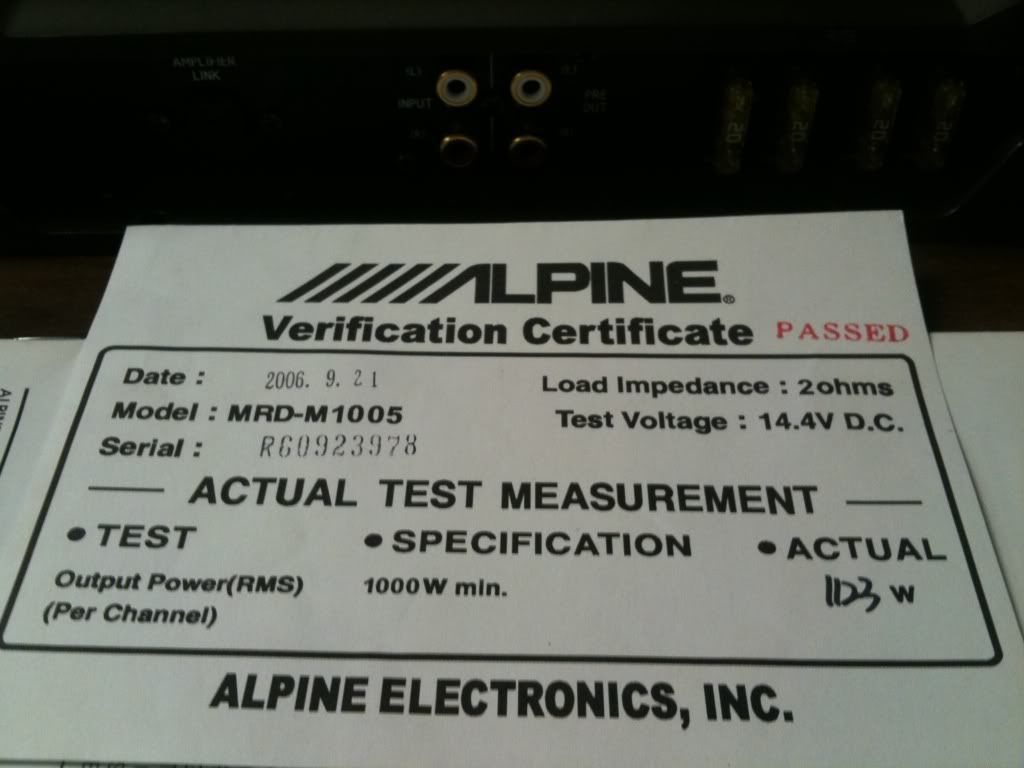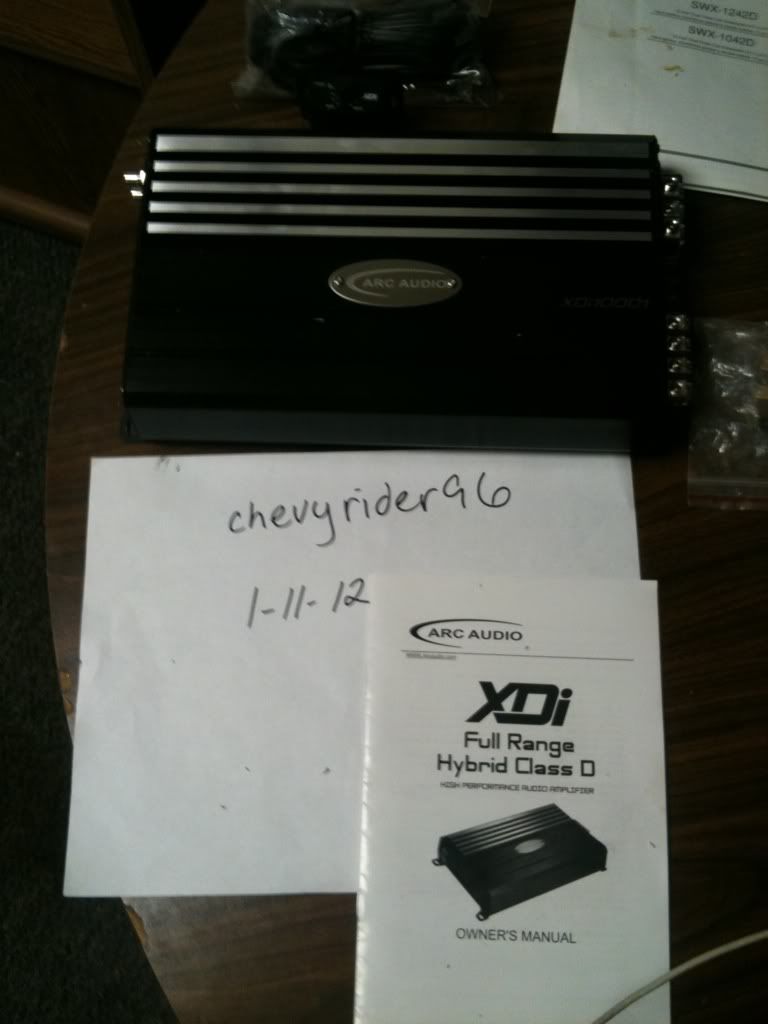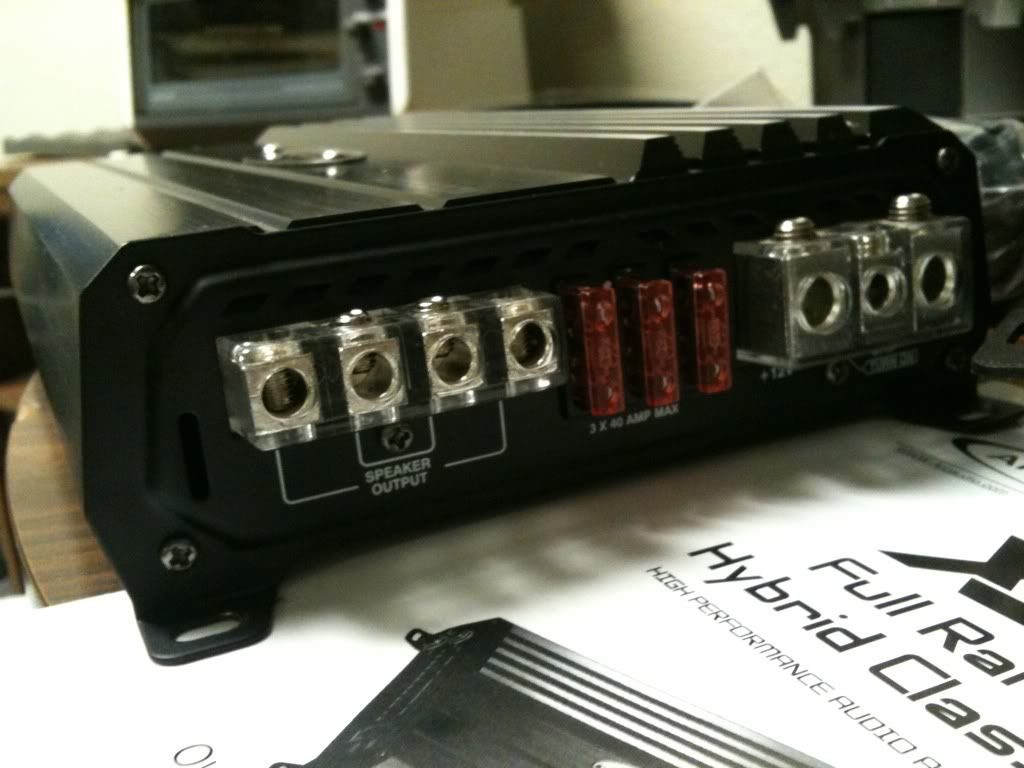 Additional info:
Sold and bought from several on CACO same user name.
May be interested in trading for a nice big 2 channel at least 200x2 @ 4 ohms
Sorry for crappy phone pics.
** DO NOT DELETE ANYTHING BELOW THIS LINE OR THREAD WILL BE DELETED **
------------------------------------------------------------------------------------------
Please be advised, all buyers and sellers are responsible for performing their own due diligence when considering any financial engagement. We recomend that you:

1) Check the
iTrader
feedback of the person you are dealing with on this site, as well as other car audio forums.
2) Ask for a name address and phone number. Call them and verify their info.
3) Valid e-mail address. Correspond before committing.
4) consider using an escrow service to protect yourself.
DO NOT proceed with a deal until you are completely satisfied with the other party.
DIYMobileAudio & Collova Media Inc. is not responsible for the outcome of any transaction on this site and will not moderate on your behalf.