Discussion Starter
•
#21
•
Done with the build. Here's pictures of the other pod and some tuning. Sounds pretty good. Center image is great, depth pretty good, some slight rainbow effect on some songs. I am crossing at 80>>430Hz/24dB. Some annoying modal issues at 90 and 240Hz I can't fix, bringing the sub that high makes it audible way up in the lower midrange being limited to a 4th order lowpass. Overall an enjoyable system for my daily driver. I decided I will continue with my Passat again soon. I gotta make a bike and ATV ready for summer first... then you can expect some updates to that build again. Since I got access CNC-equipment now I'm planning some fancy stuff...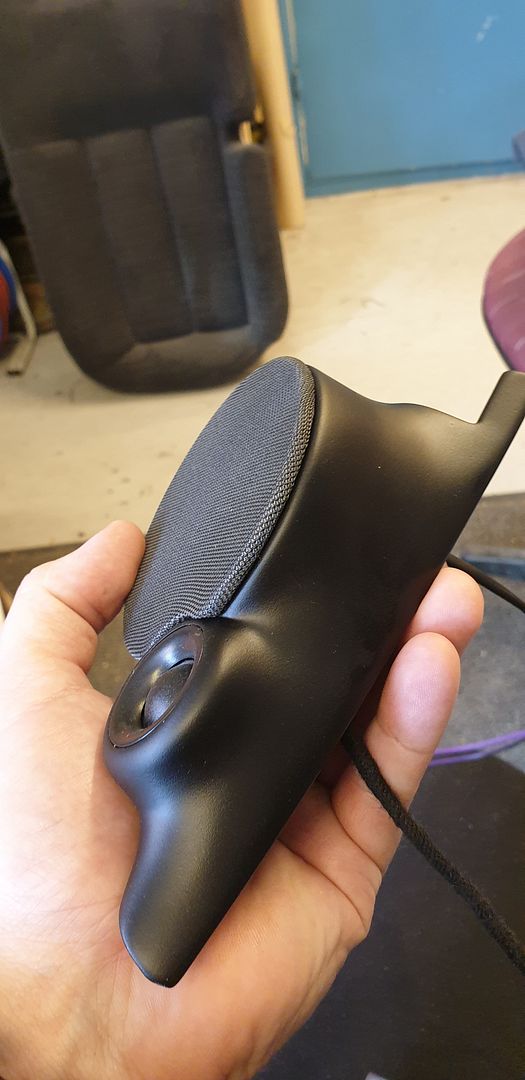 Had to send output from the measurement programs via a bluetooth transmitter.
Android app, it has 10 band parametric EQ per channel except sub which has 5 bands. dB setting is in 1dB increments which could be better but frequencies are freely adjustable and can be "stacked" on other bands. Q values from 0.3 to 9.9. It has LP/HP crossovers with 6/12/18/24dB slopes. T/A with 15ms (I think) delay. Gain settings with 0/180deg swap, mutable channels and a noise threshold mute thing if you're using OEM inputs. Unlimited presets basically since you can save to phone. Decent amp for the money.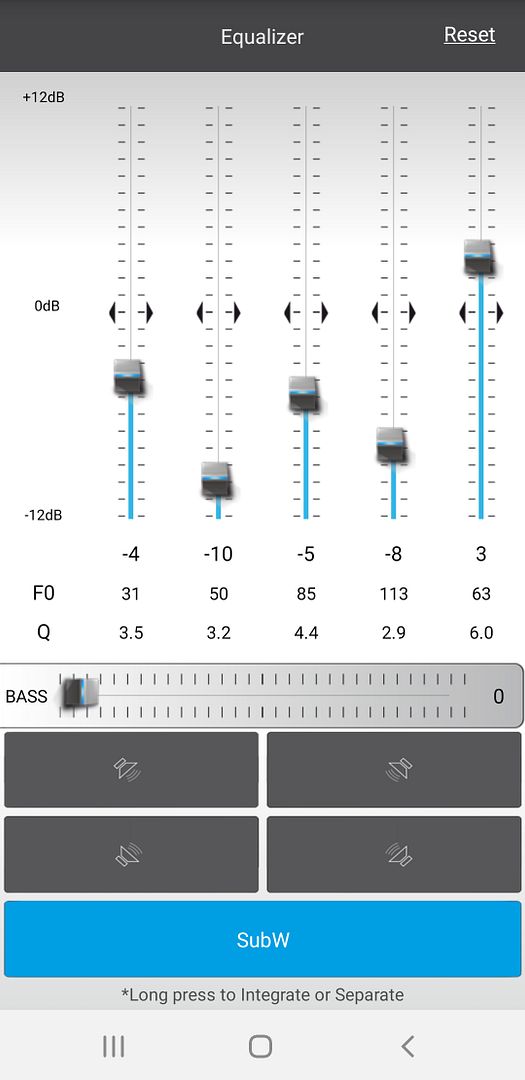 I used APL workshop to measure the sound power response, imported the response into RoomEQ, used the auto EQ feature to give me filter settings. Worked fine. APL Workshop is far more accurate than "normal" measurement methods above the modal range (300Hz+). It ALWAYS gets it right on the first attempt, no fiddling around afterwards. I actually tried the old "RTA pink noise method" and sweeps to compare. Pictures in next post.