Discussion Starter
·
#1
·
Most of you known I run a car PC for my audio...
http://www.diymobileaudio.com/forum...cs-water-cooled-car-computer-95-complete.html
The last few days I've been taking measurements of the car speakers using my Berringer measurement mic...
Here it is 'in action'...
This how-to will focus strictly on using Acourate...with that said, I'm assuming you already have an idea on creating logsweeps and crossovers...and for that matter, using Audacity to play/record your sweeps.
Here is Audacity recording a driver response...
I'm going to be focusing on the high-pass crossover with this...low/sub use the same process....
Once you have your crossovers designed, go ahead and load up the highpass. You'll notice it's loaded in 'Active Curve 1'...more about curves later.
This show a 3rd order Neville-Theile crossover at 2500Hz...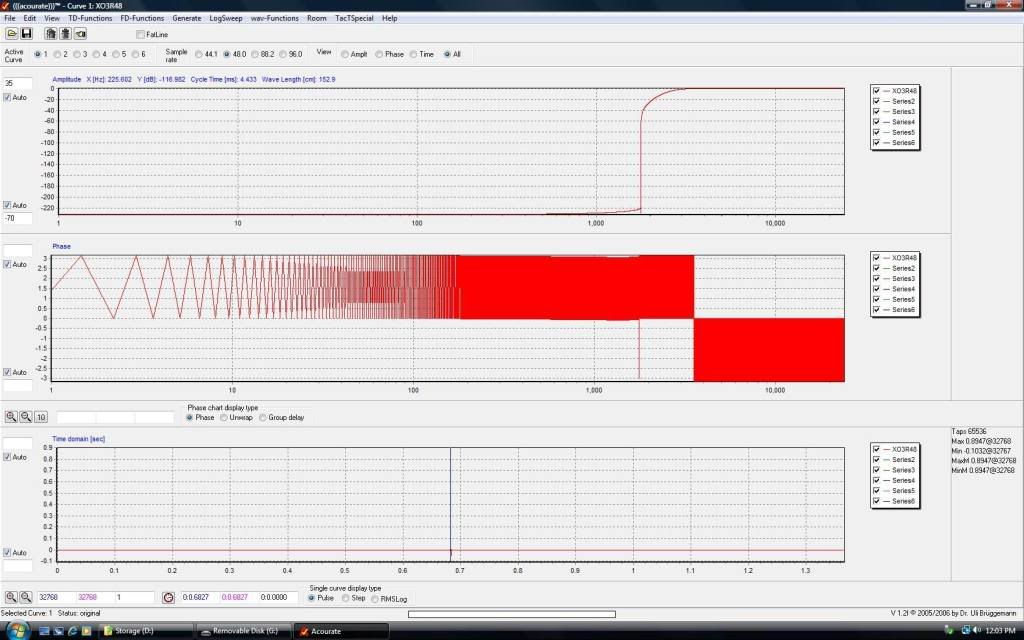 From here, we want to convolute the logsweep, so we choose, aptly enough, LogSweep Convolution...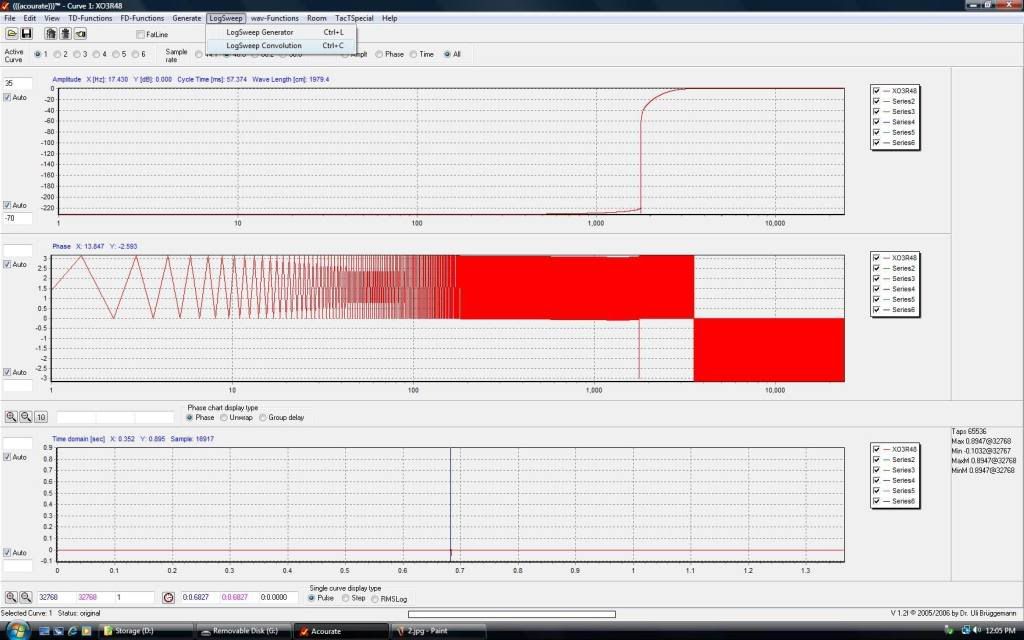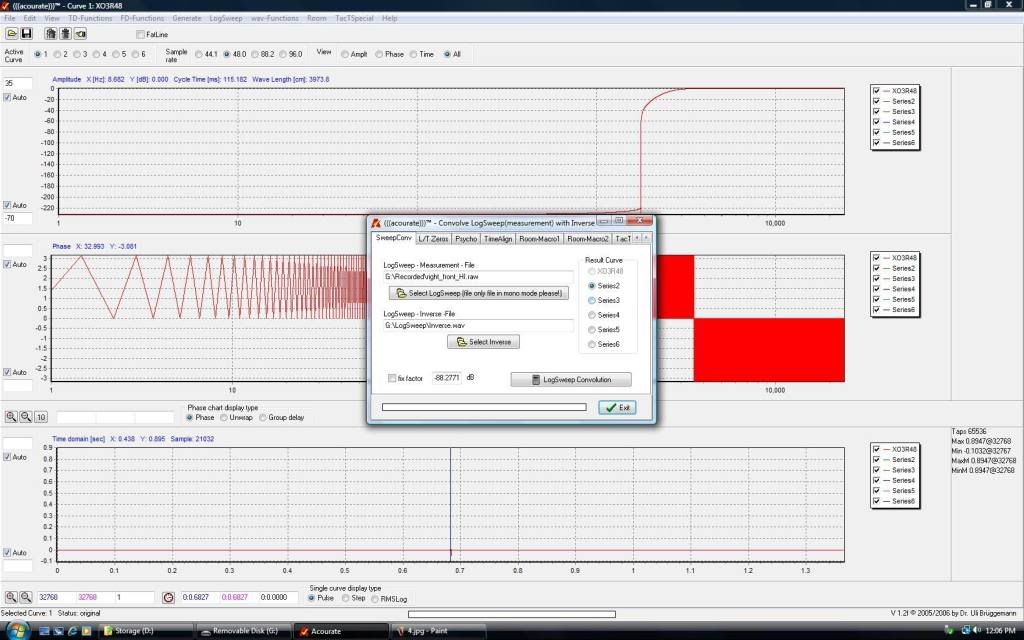 Load your highpass logsweep...
Note the file structure I'm using...everything has it's own folder! There are a lot of proccess and files generated. Until you become fluent with this software, I recommend keeping a comprehensive folder structure as well...
You must also select your 'inverse' sweep...
I made my sweeps ahead of time and seperated them in respective folders, i.e. HI and LOW folders. I used a sweep of 45 to 3500Hz for my drivers, and 2000 to 24000Hz for the tweeters.
Make sure you don't mix them up! Your hipass sweep MUST use the hipass inverse file. Acourate saves them all with default names, in a default directory, so if you create a new sweep, your old ones will get overwritten.
Once the Convolution has finished, you'll see your sweep in the bottom graph in the 'time domain' window...