Discussion Starter
·
#1
·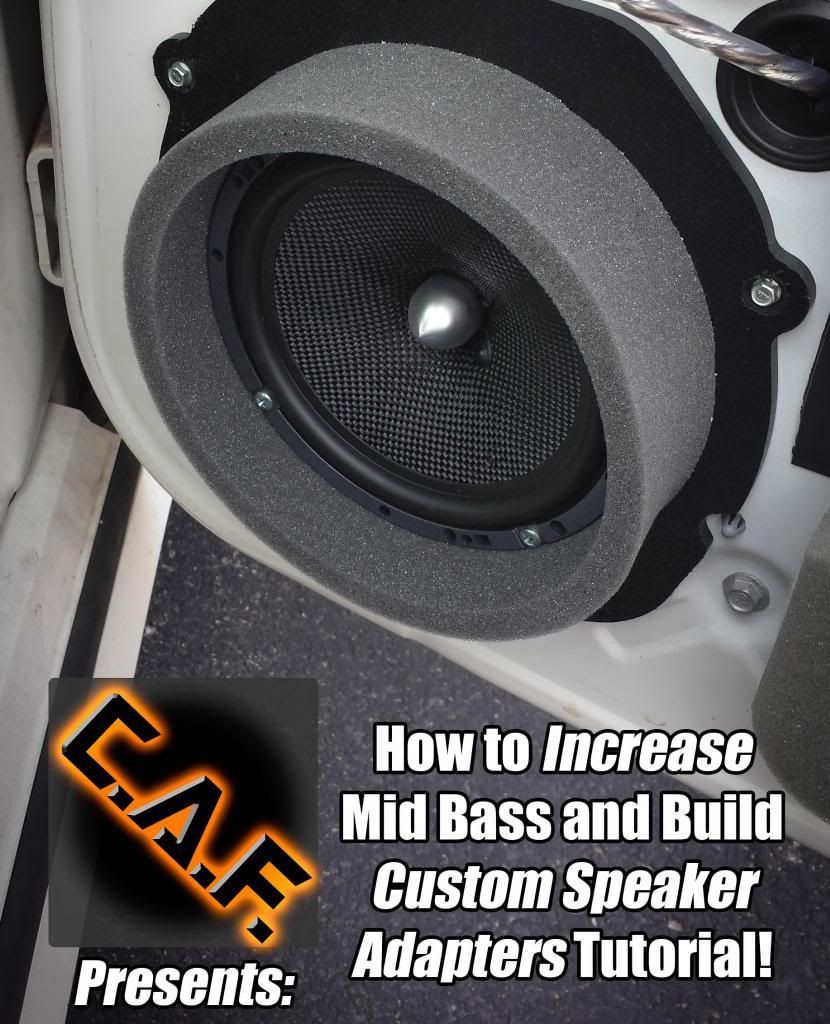 Hello and welcome to the How to Increase Mid Bass and Build Custom Speaker adapters Tutorial! Have you ever added new aftermarket speakers in a door or dash location only to be disappointed with the output in the mid bass region? Sure the higher frequencies sound great but it just seems like your mid bass is lacking in comparison to the factory speakers? This is a common problem that can be solved through the use of new custom speaker adapters and a few other tricks. In this thread you will learn how you can build custom speaker adapters using composite materials that will not only last forever, but through the addition of foam rings, sound amazing and increase the mid bass within the passenger compartment. Let's begin!
Here we have our average stock speaker bracket:
The problem with this bracket is that it is simply not large enough to house our new component speaker. But there are some good design elements of it that we want to note and include in the making of our new bracket.
First off it is made of plastic. This is good because it will never decompose like wood. It's also very strong and stable. This is good because we don't want to lose any acoustical energy with unnecessary flexing of the mounting baffle. We will want to make sure our new bracket is also made of composite materials.
Secondly it spaces the speakers away from the inside of the door. This is critical because it makes the speaker stay out of the way of the window mechanism within the door and also brings the speaker closer to the hole in the door panel where sound will pass through to the passenger compartment. We want to be sure we also space our speaker away from the door.
Finally there is a foam ring around the outside of the baffle. This helps to direct all of the sound from the front wave of the speaker through the grill mesh or hole in the factory door panel. If this ring is not there then the sound waves are free to bounce around within the door panel or dash which can lead to cancelation or unwanted vibrations within the panel itself. We will need to include a foam ring in order to direct the sound as desired.
Lets start fabricating! Please note that every step is outlined in full detail within the video at the end of this post. I took a few pictures just to give a rough overview of whats going on. The video is much better at showing the process.
I started with tracing out the stock adapter onto a piece of .25 thick ABS.