Discussion Starter
·
#1
·
Note:
I put these drivers up together because they are different versions of the same driver and from a comparison standpoint I thought it might be nice to have the FR at 0deg plotted together.
Thanks to the folks who donated them.
For test setup, procedures, and information on how the data was obtained see sticky here:
http://www.diymobileaudio.com/forum...quency-response-harmonic-distortion-only.html
Do not ask setup questions in this thread.
This thread is only for driver discussion.
To understand how to read the data, try here:
http://www.diymobileaudio.com/forum...uency-response-harmonic-distortion-plots.html
Drivers Tested:
Hybrid Audio L4
Hybrid Audio L4SE
L4:
L4SE:
Impedance and T/S Parameters:
L4: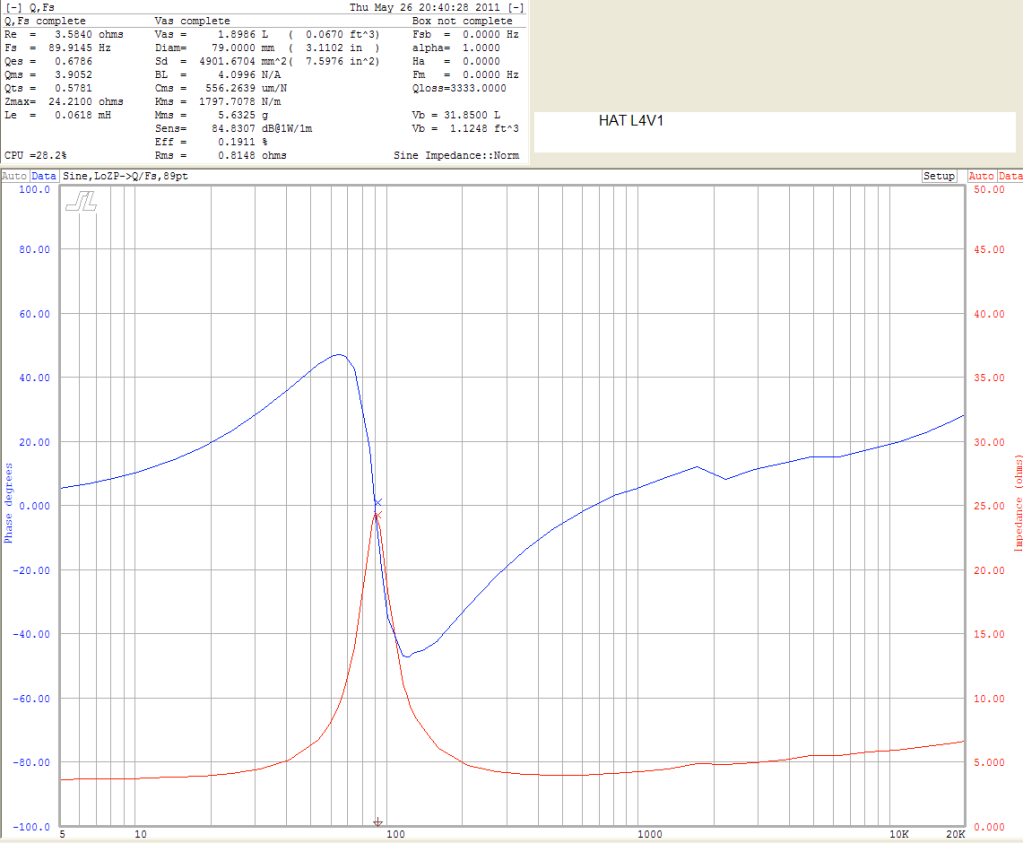 L4SE: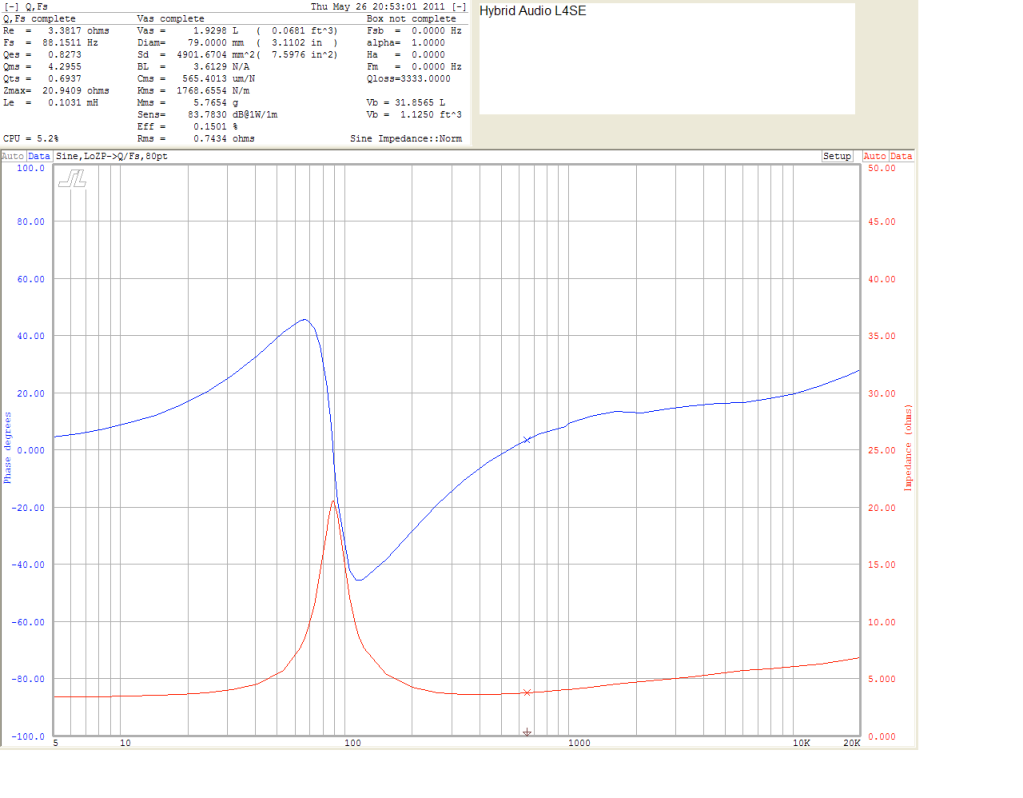 Frequency Response of both drivers at 0 degrees, 3dB scale: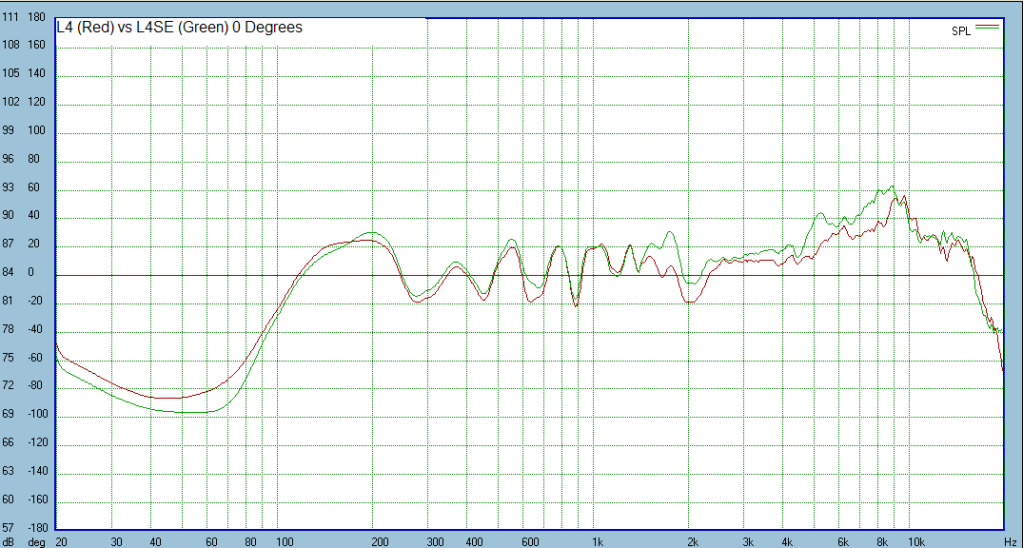 Frequency Response at 0, 30, and 60 degrees, 5dB scale:
L4: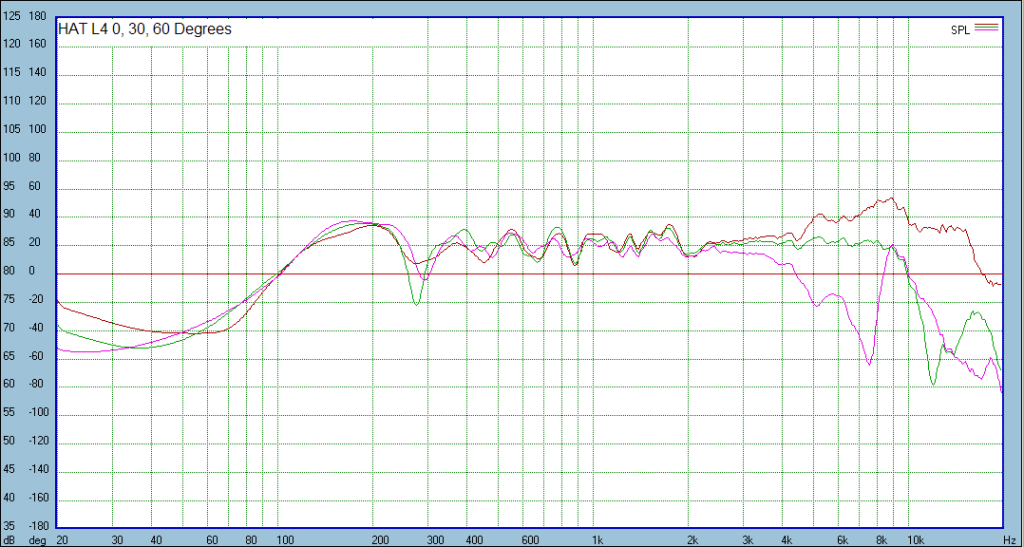 L4SE: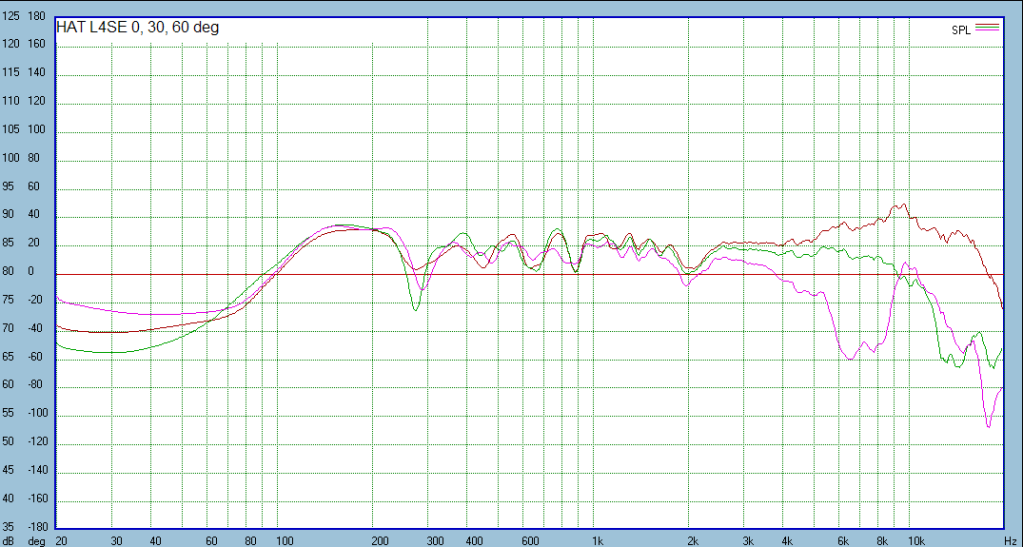 Harmonic Distortion at 95dB:
L4: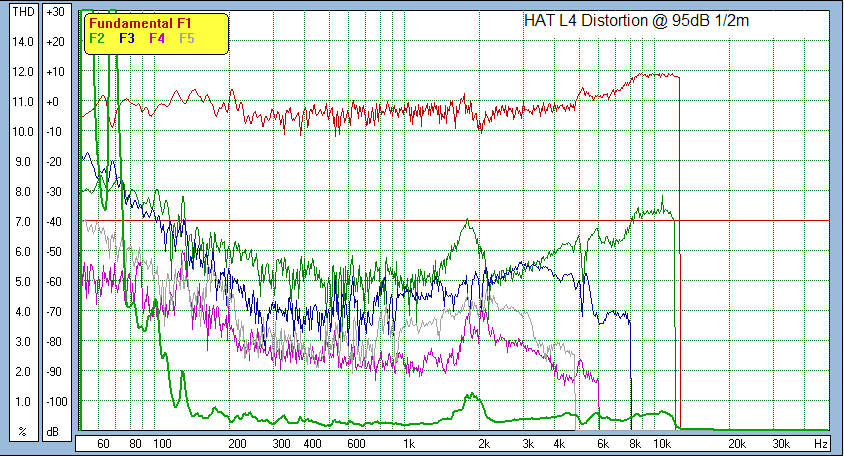 L4SE: