Discussion Starter
·
#1
·
Here are some of the pics from my 2005 Grand Prix.
The system specs are as follows:
Factory 6CD changer with aftermarket IPod adapter, PAC OEM LOC harness to the analog inputs on the Alpine PXA-H701. The RUX-C701 is dash mounted for easy tuning (well tuning is never easy as many of you know).
Three Xtant X604's - One running the two Dayton RSS390HF's, the other two running the front stage. There's one amp per side, the front channels are running BG Neo3's and Dayton RS52N's, the passive channels are running MB Quart 2"domes (for rear fill), and the rear channels are bridged running Dayton RS-225-8's.
I haven't installed the third amp for the subs yet, but I've never been so happy with a stereo ever. This marks my 20th DIY setup between two cars (I count each time I've had different amps and speakers together, I've changed out speakers too many times to count).
If any people in Vegas or others who are willing to stop by or whatever, you can listen anytime.
First of all, Raammat (thanks to Rick for the fast delivery and answering all of my questions, and for being a cool guy). That's six square feet of ensolite and two rolls of Raammat.
Everyone here has seen BG Neo 3's, RS52's, and RS-225s, so here are the RSS390HF's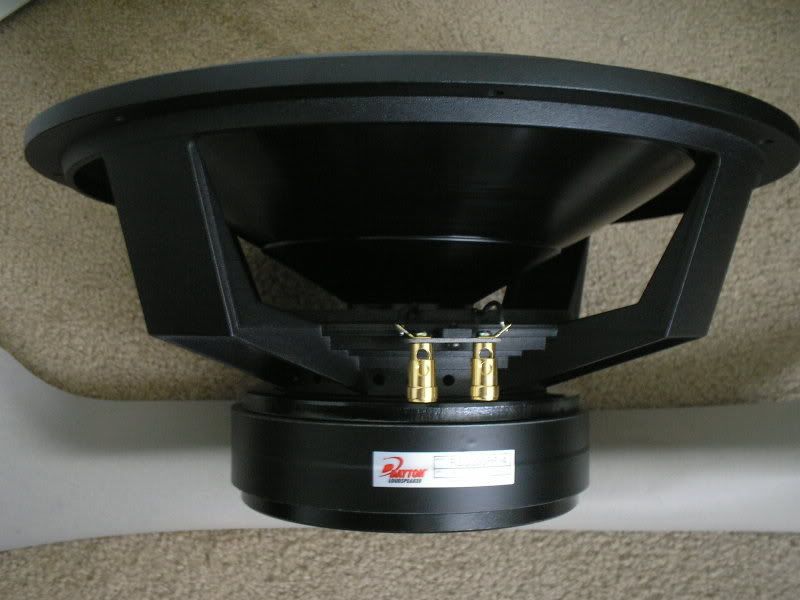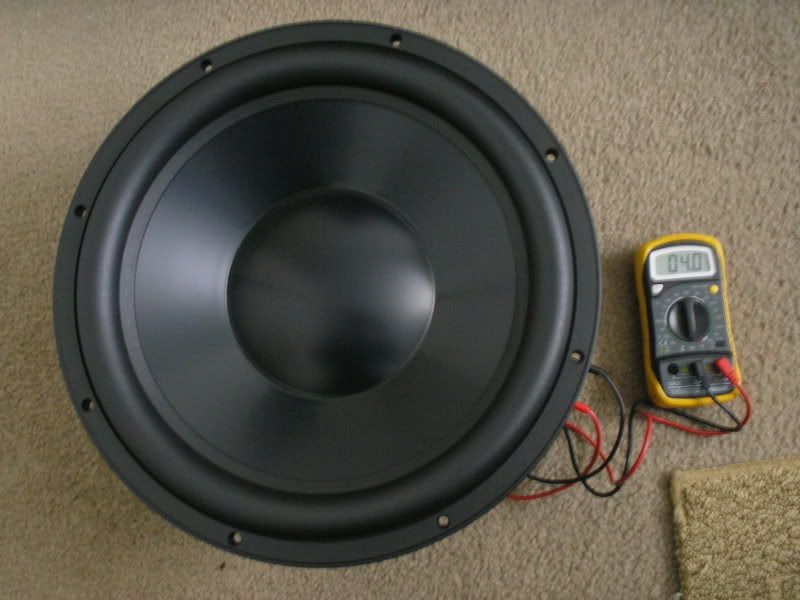 Here's the sub plate with the two 15's, before trimming the top to fit.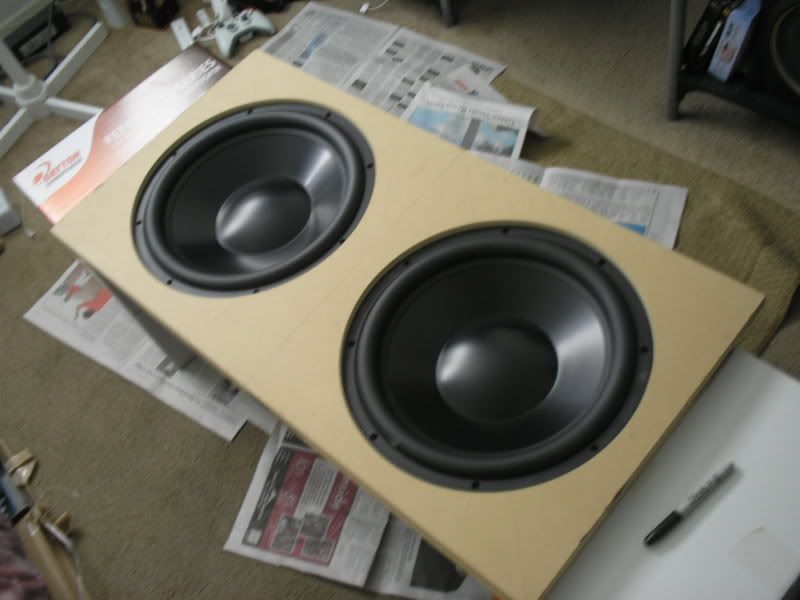 In the car.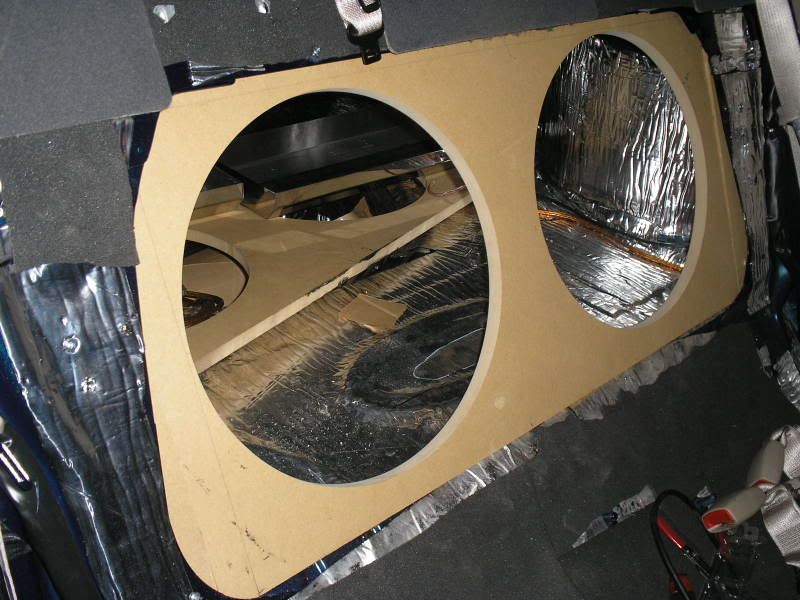 Carpeted.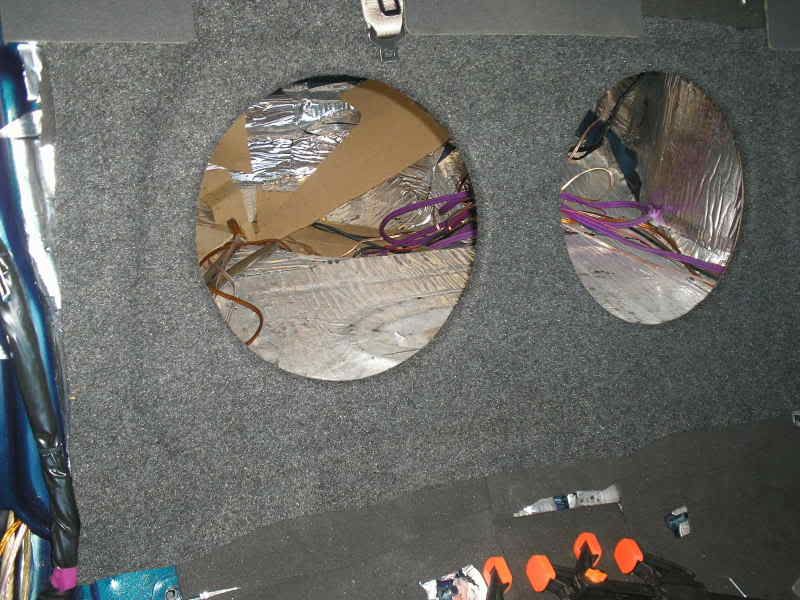 Subs in. (it looks good to me, but I'll never again bottom mount something so far in my trunk, I have ruined two shirts and a pair of sweats because I got raammat all over them while climbing into my trunk)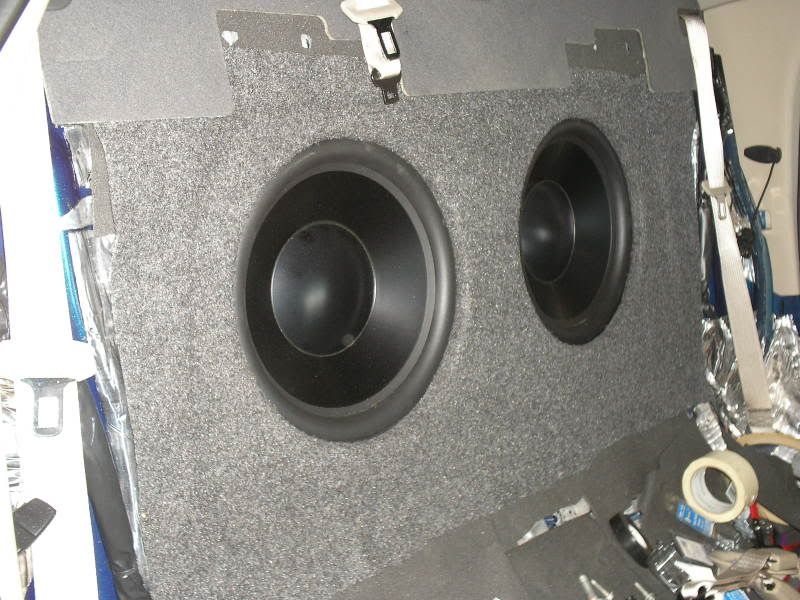 Before anyone asks, they don't hit the back seats at all.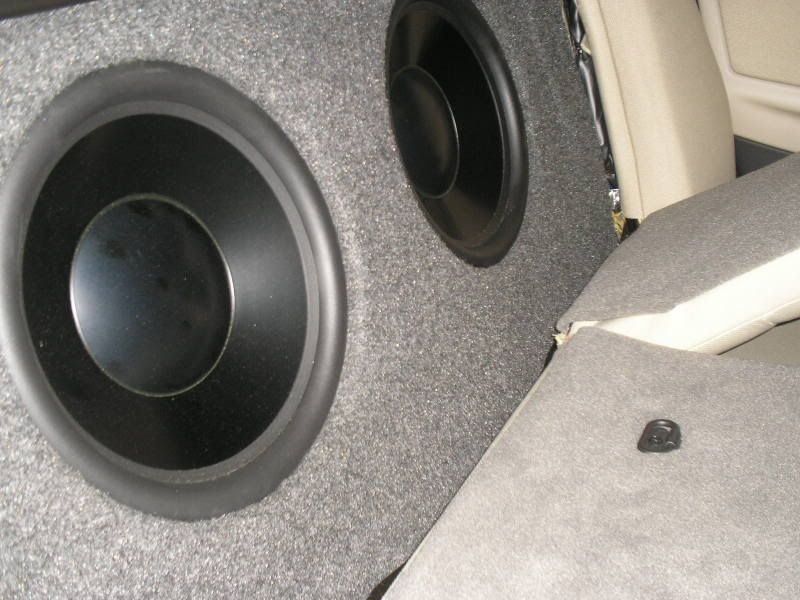 Amp Rack test fit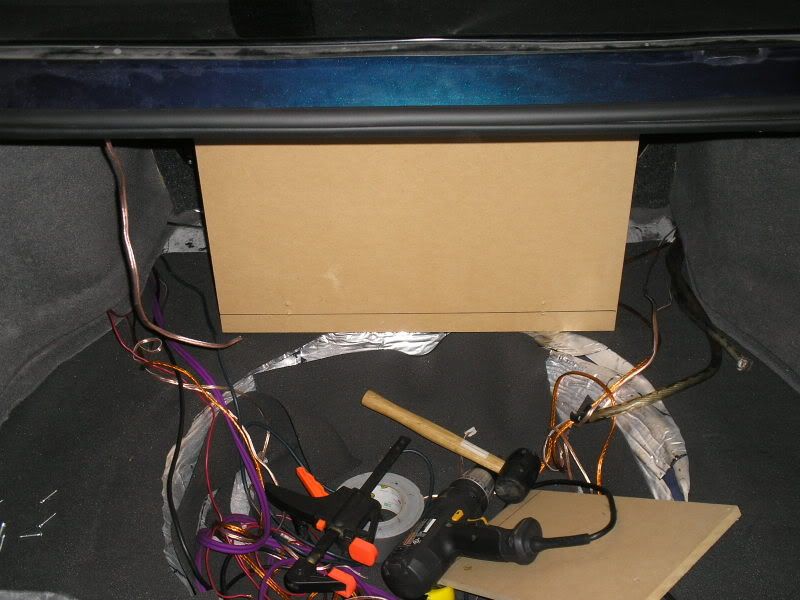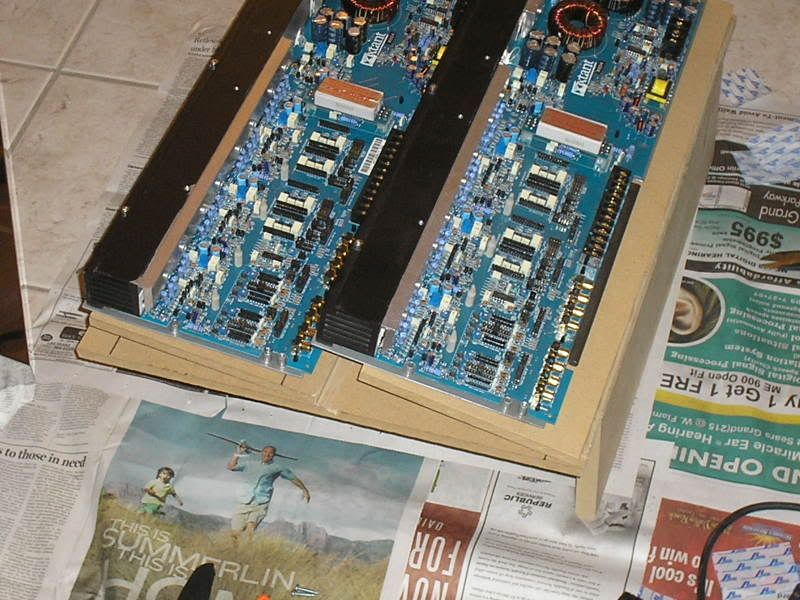 Seeing how it looks carpeted and with the amp covers on.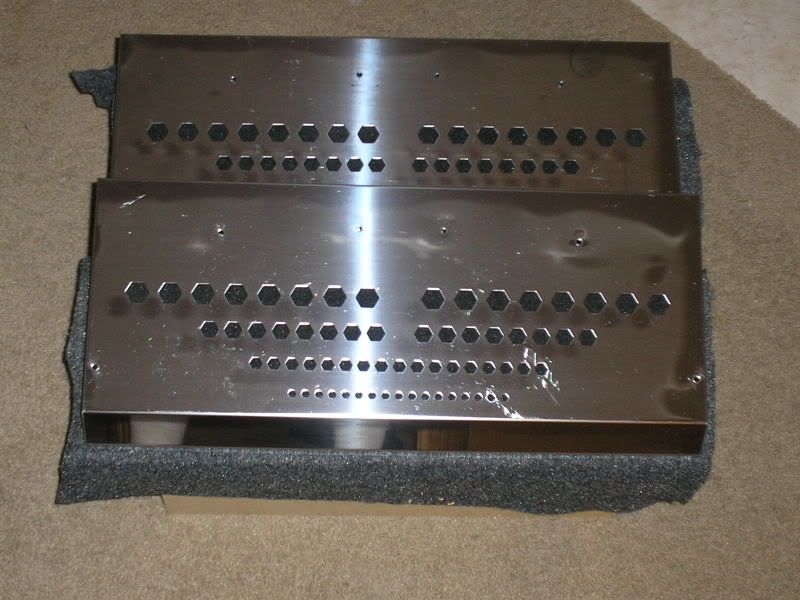 As of yesterday (7-29-07), I have the front stage amps hooked up (the sub amp hasn't arrived yet). My wife and I are expecting our first child in Oct.: the main goal was to finish before Oct., have a powerful yet controllable system (SQ before SPL), and have room for a stroller and 2-ball bowling bag (stroller first). I'll have more pics after my friend and I finish my door panels and a pillars. I'm not the best fabricator so I know the system doesn't look very good, but the sound so far is fantastic.
Thanks to Newtitan for selling me his RS-225-8's, they fit better than the 4ohm versions since they're .25" thinner; Rick from Raamaudio, and my friend Joe. If it wasn't for my friend Joe, I wouuld have to make all of my cuts with an old jigsaw or actually buy real power tools besides a drill.