Discussion Starter
•
#1
•
I am looking for some ideas on how to add alittle clearance to my dash grills but in doing so, keeping them aesthetically pleasing to the eye.
Here is a pic of what the center one looks like. Do not mind all the bubbles in the dash, its not mine, Infiniti used some bad adhesives in the first run of these. Of course they replaced all those ones free of charge. But that does not pertain here. And that is by far the worst one I have seen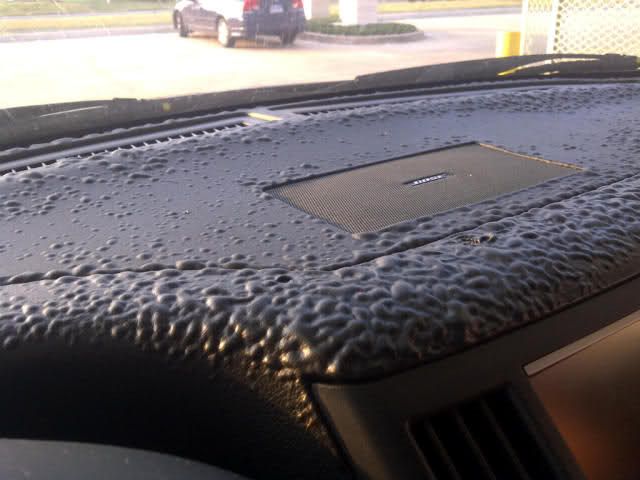 I need to gain about a 1/4" in the middle, kinda sloping back down to the edges where it meets the dash. I was thinking some screen or something, but I am not sure how I can get that to slope back evenly to the edges considering its rectangular.
I have some Infinity Kappa 3.5" that the tweeter protrusion is just alittle to much to fit under the stock grill.