This review is by me, Erin Hardison. The pictures, thoughts, and video that I provide in this review belong to me. I don't mind you posting pictures and/or parts of my review but give me proper credit. I've seen my words and pictures being posted by others and passed off as their own. That is not only annoying, it's illegal. So don't do it.
Hate that I have to say that, but you wouldn't believe the amount of people who steal my pictures and pass my reviews off as their own. It's just aggravating to put in hours and hours of work to have people take the credit for it and also take things out of context.
Alright... so let's get on to the review.
Product Information:
What it is:
Auto Tuning processor that sets up your audio system automatically with no need for manual tuning.
Can be purchased on Amazon here:
JBL's MS-8 on Amazon
JBL's Product Info:
http://www.jbl.com/resources/Brands/jbl/Products/ProductRelatedDocuments/en-US/ProductInformation/MS-8_PI.pdf
How much is it?:
MSRP is around $799
Where to buy it:
Crutchfield sells them. I would imagine any of your local JBL dealer can get it for you.
What features does it have?
*copied and pasted from the above links*
The right answer to the question "What can I do to improve the sound of my car audio system?" used to depend on the quality and configuration of your system's particular components. Today's answer is, "Just get a JBL® MS-8 System Integration Digital Processor." The MS-8 is a new kind of car audio component, an automatic equalizer that can optimize any vehicle's performance in about ten minutes flat. Just follow the step-by-step setup procedure and the MS-8 maximizes frequency response, bass performance, dynamics, clarity, detail and stereo imaging – every important parameter of sonic greatness – from virtually any combination of factory-installed and/or aftermarket components. And after it works its magic? You'll be left with a 31-band graphic equalizer and a full set of preamp controls to fine-tune day-to-day operations.

Superior Performance from Any System
Improves every measure of audio performance (frequency response, bass performance, dynamics, clarity, detail and stereo imaging) from any combination of OEM and aftermarket components

Easy, Step-by-Step Setup
Simple menu-driven calibration based on detailed input from binaural headset microphone

Optimizes Up To Eight Input Channels
Produces a flat-response, full-bandwidth signal from up to eight input channels

DSP Equalization
Improves tonal accuracy by automatically compensating for the sonic characteristics of the speakers, electronics and vehicle interior

DSP Time Correction
Automatically ensures that the sound from all speakers arrives at the listener's ears simultaneously, in up to four individual seating positions, dramatically improving clarity and imaging

Sophisticated Crossover Functions
Precise, userselectable crossover points and crossover slopes for up to eight separate outputs. Crossover points can be chosen by single digits. However, you can not assign different crossover values for coincident speakers (ie: sub/midbass crossover is shared and the same, you can not have 70hz for sub and 80hz for midbass).

Logic 7® Surround Processing
Creates a realistic 5.1- or 7.1-channel surround experience from 2-channel source material
Product Pictures:
You can find plenty of pictures in the above links, and the quality is much better than mine. Although, here are a few for comparison purposes.
Audison Bitone vs. MS-8 in size. Roughly the same width, but length is longer on the bitone by about 1.5" and height is bigger by about 1" (rough estimates). Also, I've shown the bitone's DRC vs. the MS-8's display. MS-8 display is pretty thin, but a bit taller. overall, it's pretty darn small (that's what she said).
The remote for the ms-8 is itty bitty. Very thin. A tad larger than the pioneer remotes but possibly thinner. Wider than the alpine remote CD remote, but shorter. Smaller overall than the alpine DVD headunit remotes.
You can see in the latter pictures more of the accessores such as the speaker input/output harness, sticky pads for the screen mount, and even alcohol prep pads, lol. Oh, and an allen wrench! I got about 50 million allen wrenches now thanks to alpine, JL, and JBL.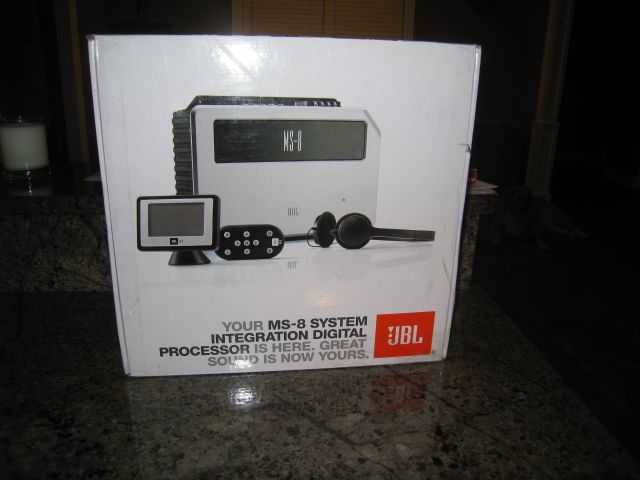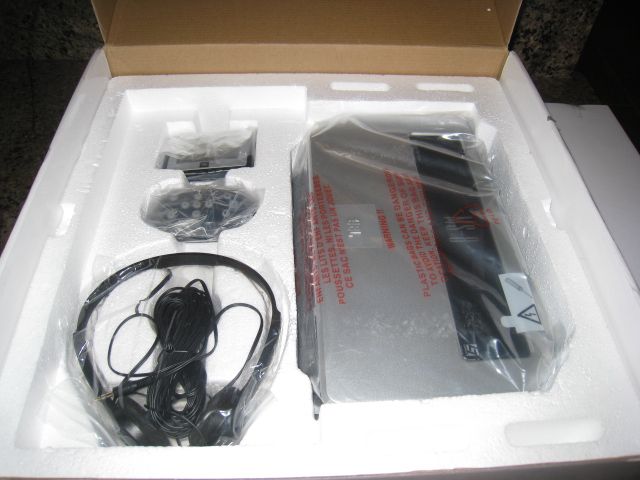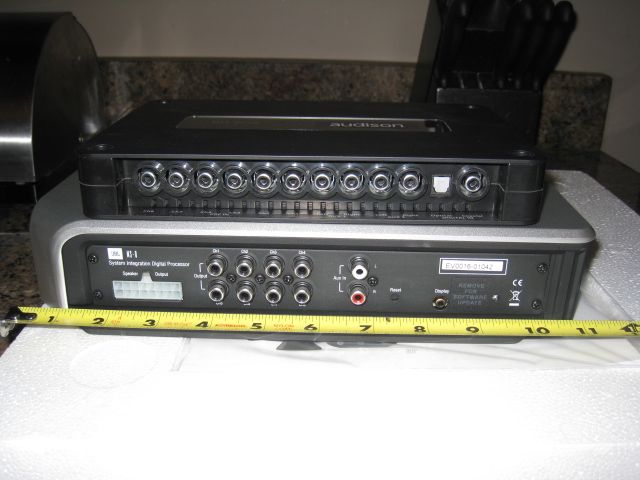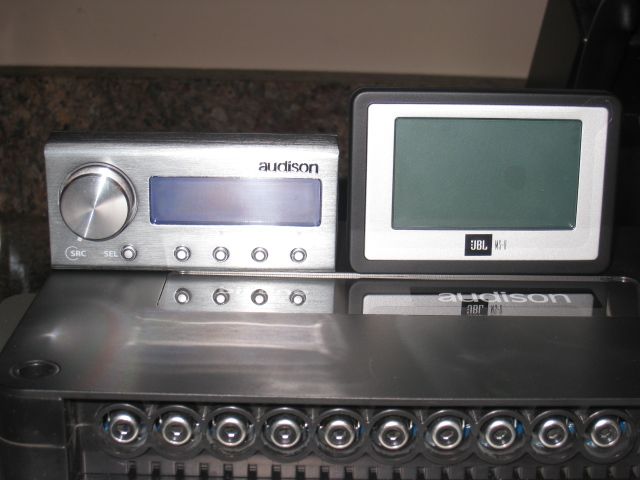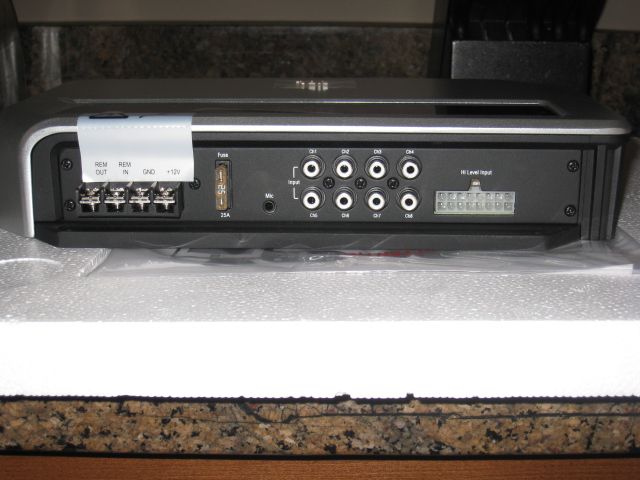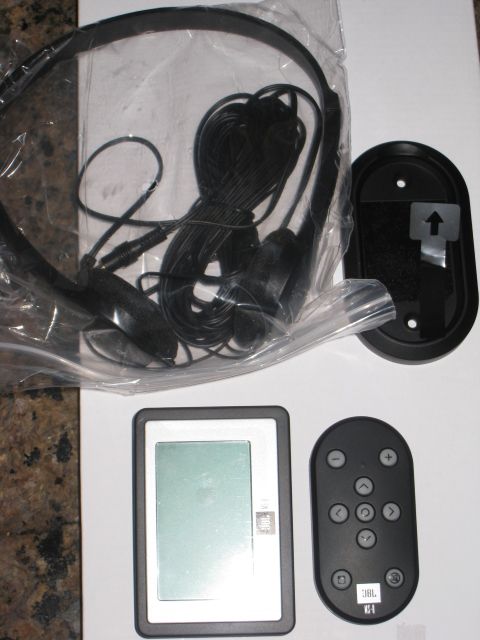 Output/Input harness: