Discussion Starter
·
#1
·
I thought I'd start a thread about crossovers, EQ and other filters affect the output and how it interact with the acoustic output of the system.
I mostly use MiniDSP nowadays, they are cheap and offers great versatility. For this setup I've simply put the unit between the I/O of my soundcard.
I will use three terms here; Magnitude Response (MR) - Phase Response (PR) - Group Delay (GD). The group delay is a derivative from the frequency response (Mag+Ph). The negative slope of the phase response will give a peak in the group delay. A negative slope in the phase response equals delay of the signal. Pure time delay will look like a flat downwards sloping line in the phase response viewed in linear mode.
Let's begin with crossovers. Here's the magnitude response of 1st, 2nd, 3rd, 4th and 8th order Butterworth (BW) filters with a lowpass frequency of 100Hz.
Here is the phase response for the same crossovers.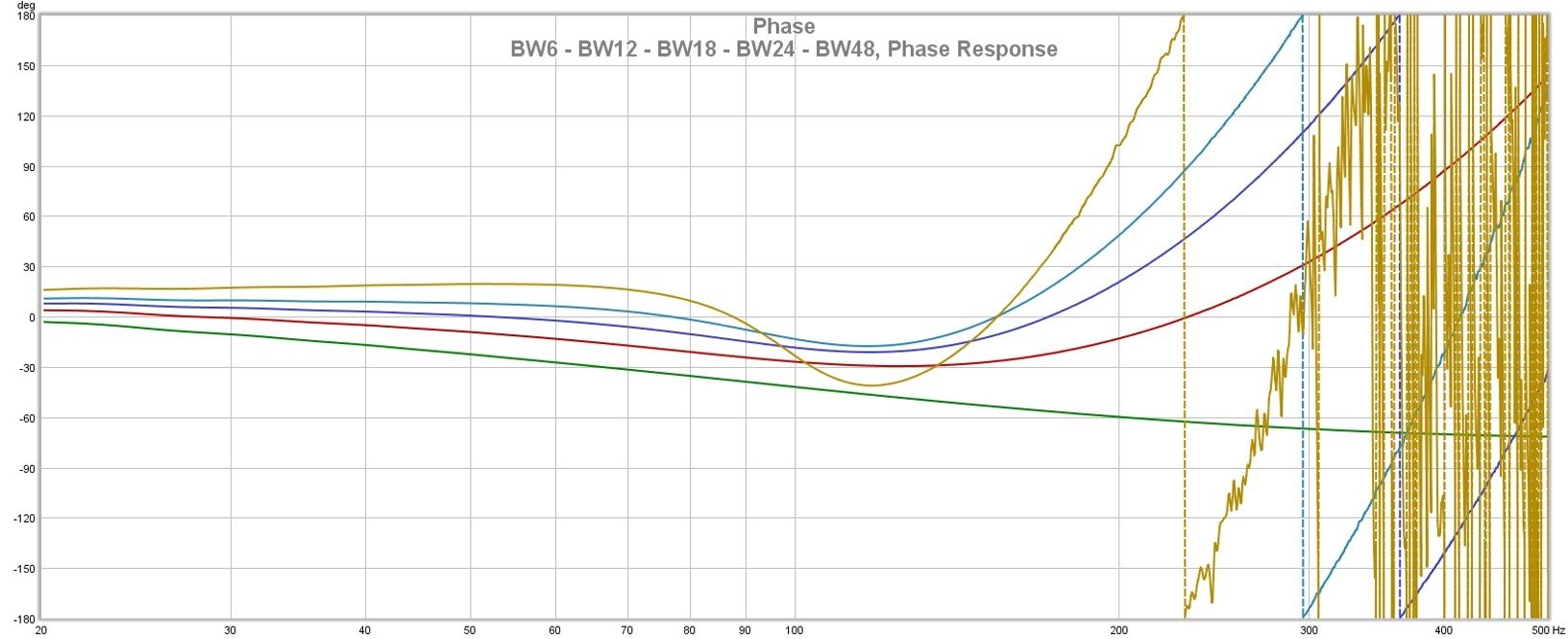 Notice the slope of the BW 48dB/oct filter, and check the GD plot here.

As seen here, the LR48 lowpass introduce almost 6ms of delay centered around 100Hz. This can be an issue, but it can also be useful...
Here is MR, PR, GD of Linkwitz-Riley crossovers;
Linkwitz-Riley (LR) got a smoother transition than Butterworth (lower Q). LR filters will always be even order, i.e 12-24-48dB/oct.
By looking at the PR and GD plots we see that a LR48 filter got less delay than the BW filter of the same slope. This is a direct result of a low Q filter.
- - - - - - - - - - - - - - - - - - - - - - - - - - - - - - - - - - - - - - -
Here's some comparisons between Butterworth and Linkwitz-Riley.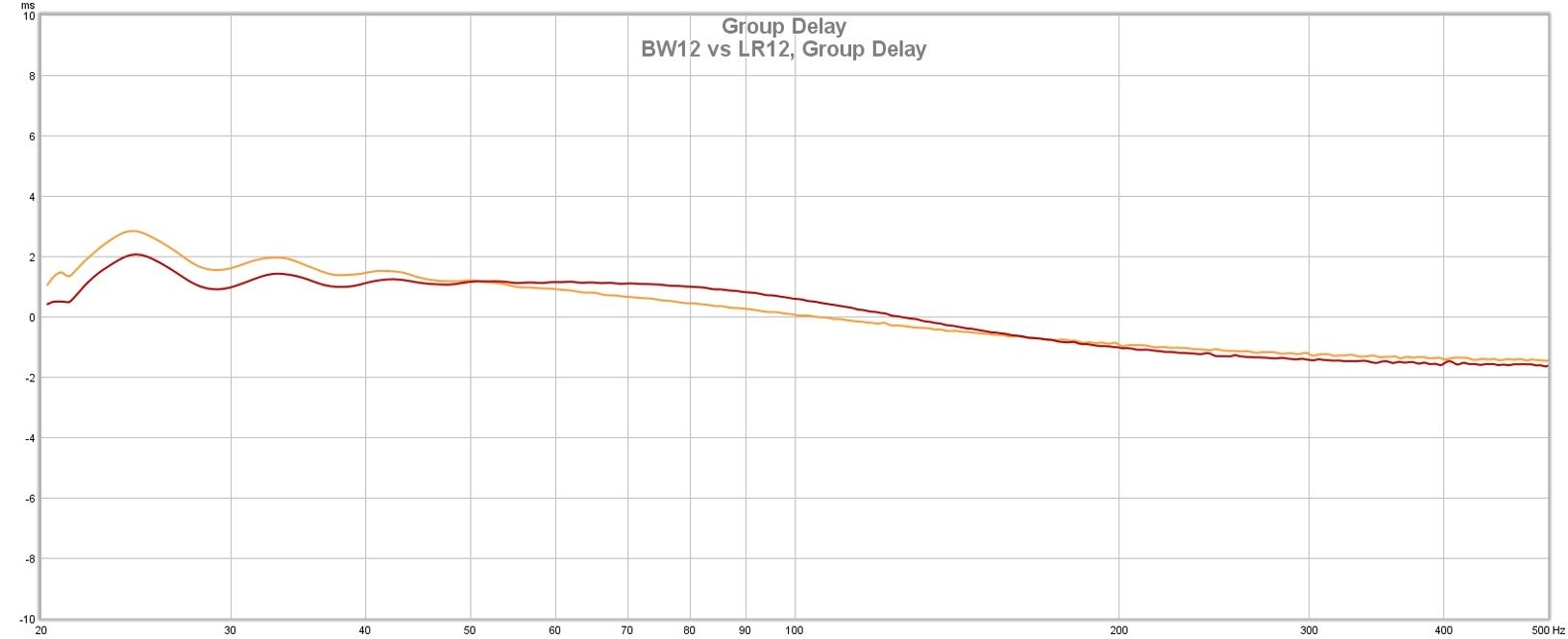 - - - - - - - - - - - - - - - - - - - - - - - - - - - - - - - - - - - - - - -
In a minimum phase system, the magnitude response and the phase response are highly related to eachother, a peak or dip in the magnitude response will have an effect of the phase response as well as seen below: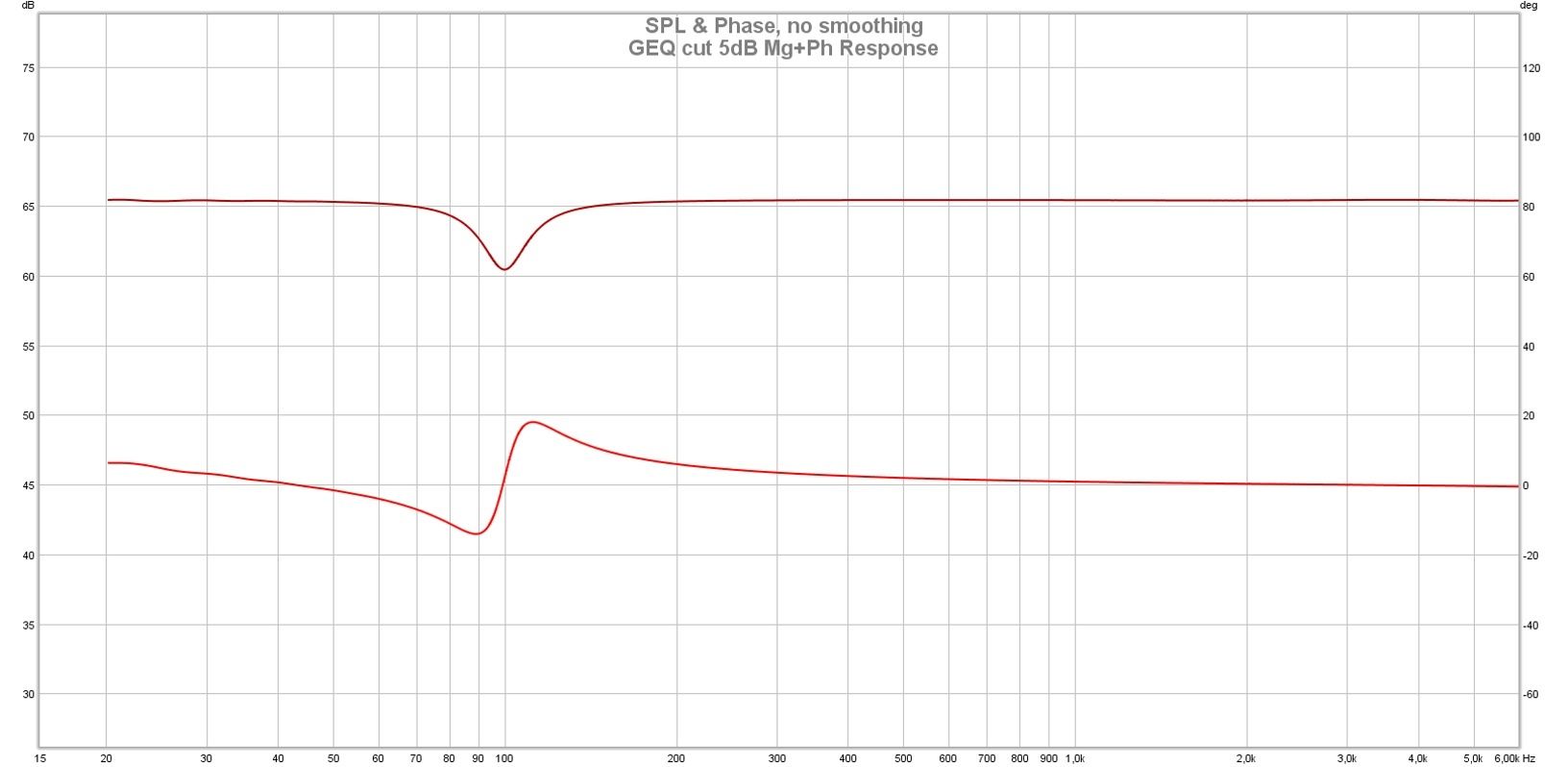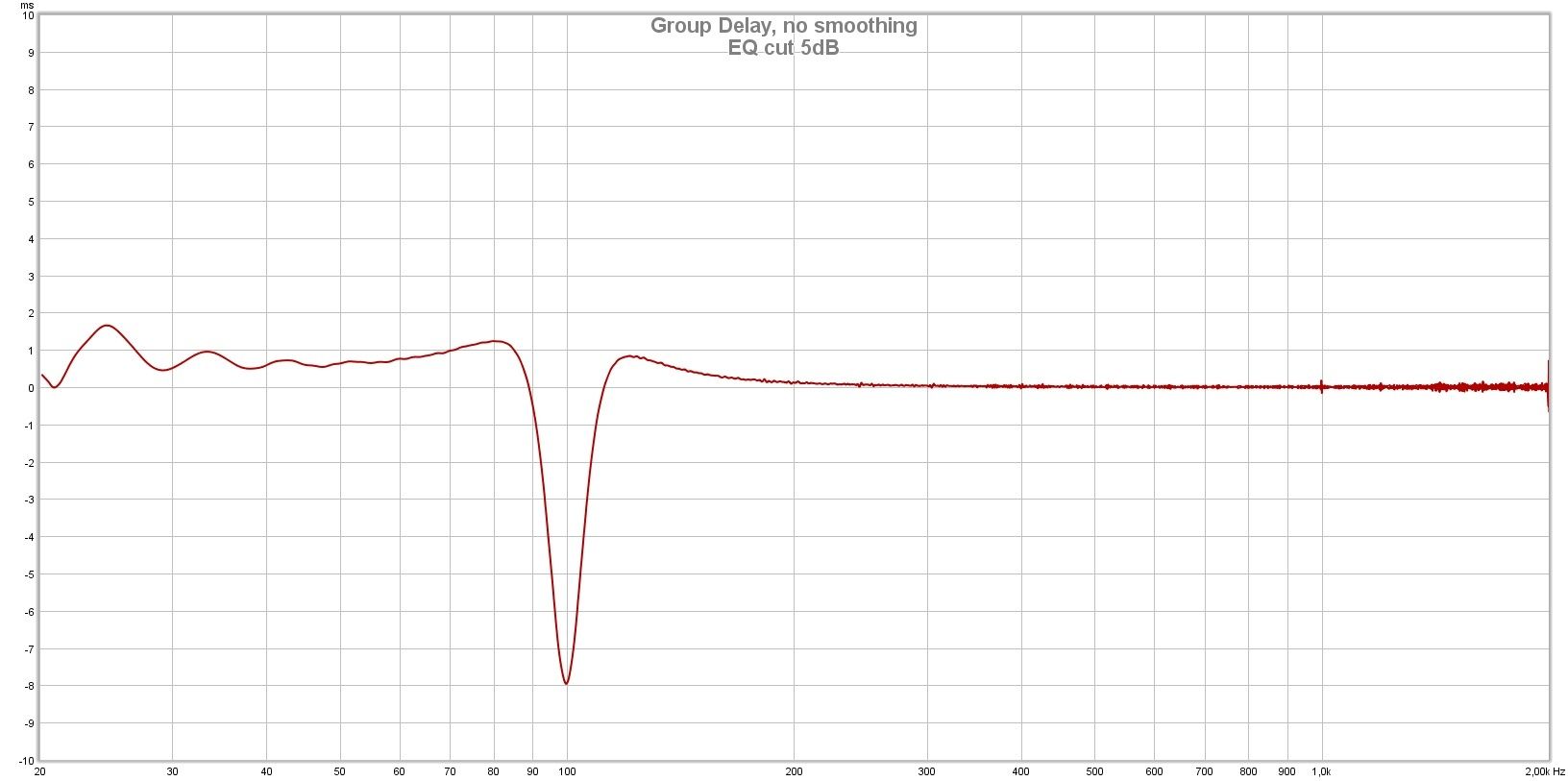 The phase shift of using EQ in a minimum phase system is a wanted effect when correcting for room deviations in the FR. A cut in the magnitude response will become a negative delay at that frequency. This is really important!
Why is it important? Look here;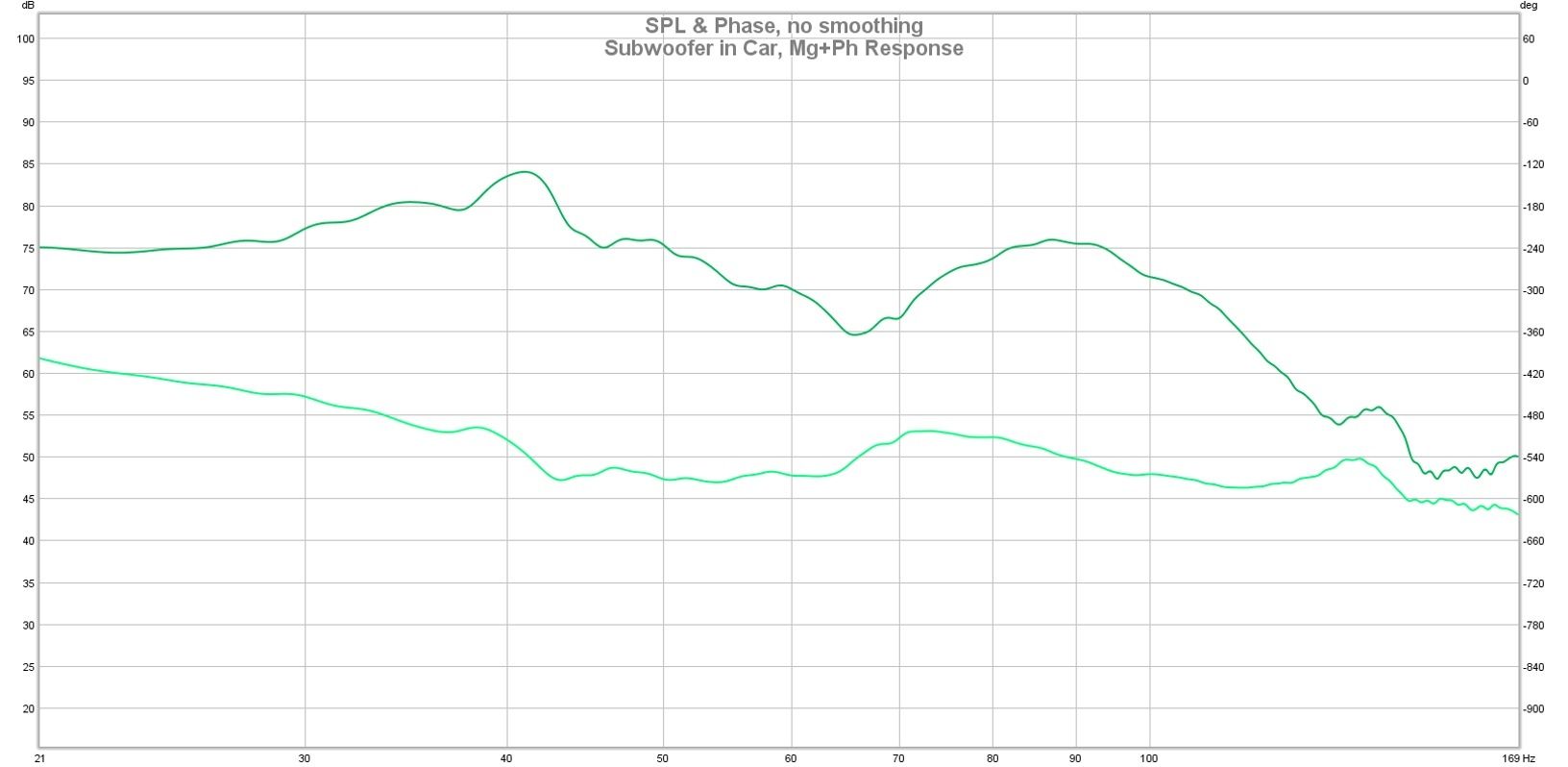 What do you think happens when you introduce a EQ cut at ~42Hz to make that response flat...?
More tomorrow...