Discussion Starter
·
#1
·
Well here is some of the stuff that has managed to make it with me to my new place... It needs to go.. Iv got more amps and stuff aswell which I will have up in the next few days.

Pioneer GEX-P920XM $60
-Pioneer XM tuner module brand new

Cobra XRSR9G $200
-Has been installed before, the mount has been trimmed a bit and the the other side of the velcro is not there. Unit works fine and looks brand new.
MTX LSX2 Crossover (2) $50 each OBO
-I got these crossovers from my old job and never needed them, they seem to be in near perfect condition, I have one banged up box with the user manual also.
Motorola T605 Bluetooth $30
-Unit is brand new and has never been used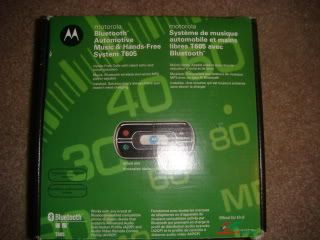 XM mini tuner home dock $20
-Unit still brand new in the box.
Panasonic CY-EM100U $30
-Unit is brand new in the box