Product Brand & Model:
Memphis Belle MB-17 6 channel amplifier!
Condition of all items:
This is the Memphis badged version of the Fultron (belle) amplifier.
This amp is in amazing condition for its age, a few nic's and scratches here and there but for chrome plated amp that came out in 1997 this one is pretty prestine concidering her age.
There is some paint lift on the bottom of the amp but you will never see it once its installed, all the writing for the crossover switches are fully legible.
Amp works 100% perfect in all channel configurations and all pots turn flawlessly with no scratchy or crackling sounds.
Amplifier will be cleaned up before shipped, This photo below is showing that the amplifier is in working condition I will ad more photos later on.
Specs:
:
12.5v
75x4 + 150x2 @ 4 ohm
150 x 4 + 300 x 2 @ 2 ohm
300 x 2 + 600 x 1 @ 4 ohm bridged.
4 30 amp fuses 30" long beast!
Total Price:
:
Asking 400.00 shipped obo No trades!
Shipping Terms:
:
Shipping is included in the price
Pictures: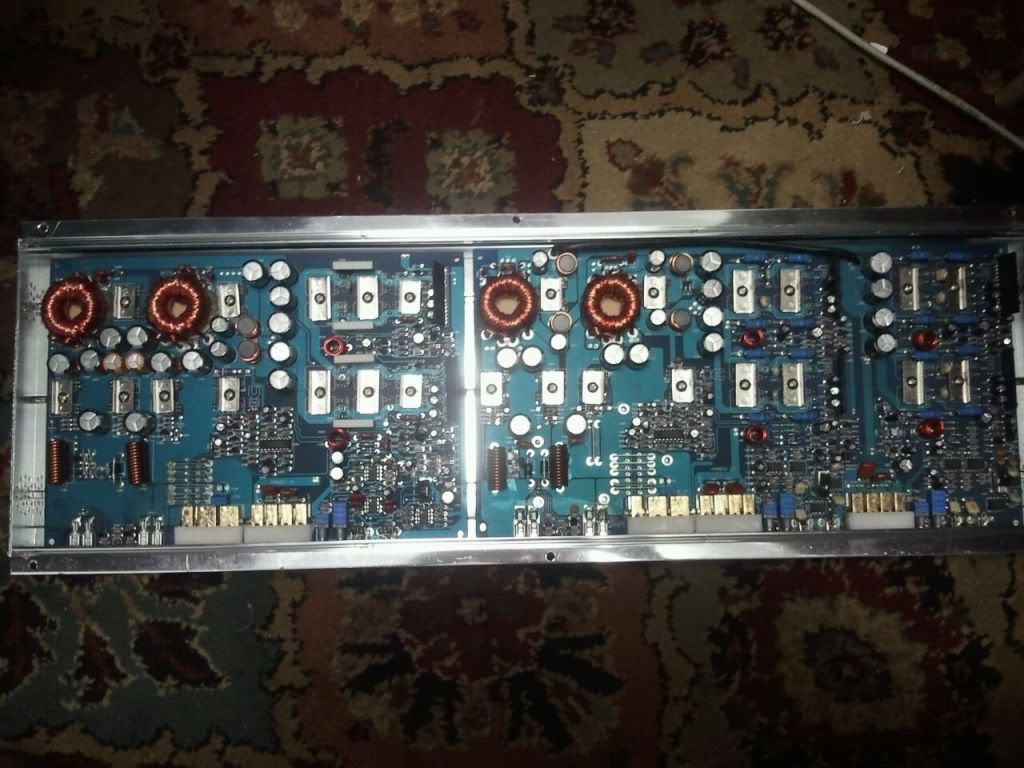 Additional info:
** DO NOT DELETE ANYTHING BELOW THIS LINE OR THREAD WILL BE DELETED **
------------------------------------------------------------------------------------------
Please be advised, all buyers and sellers are responsible for performing their own due diligence when considering any financial engagement. We recomend that you:

1) Check the
iTrader
feedback of the person you are dealing with on this site, as well as other car audio forums.
2) Ask for a name address and phone number. Call them and verify their info.
3) Valid e-mail address. Correspond before committing.
4) consider using an escrow service to protect yourself.
DO NOT proceed with a deal until you are completely satisfied with the other party.
DIYMobileAudio & Collova Media Inc. is not responsible for the outcome of any transaction on this site and will not moderate on your behalf.