Here they are!!!
First impression is that they look much better in person than in the pictures I have seen online... On Mmats site they have a smooth grey-ish look to them, but they are actually a textured black.
The covers can be flipped with the four allen bolts, so the logos face the same direction if you need to reverse them.
These are the Hifi6150 and the M2000.2: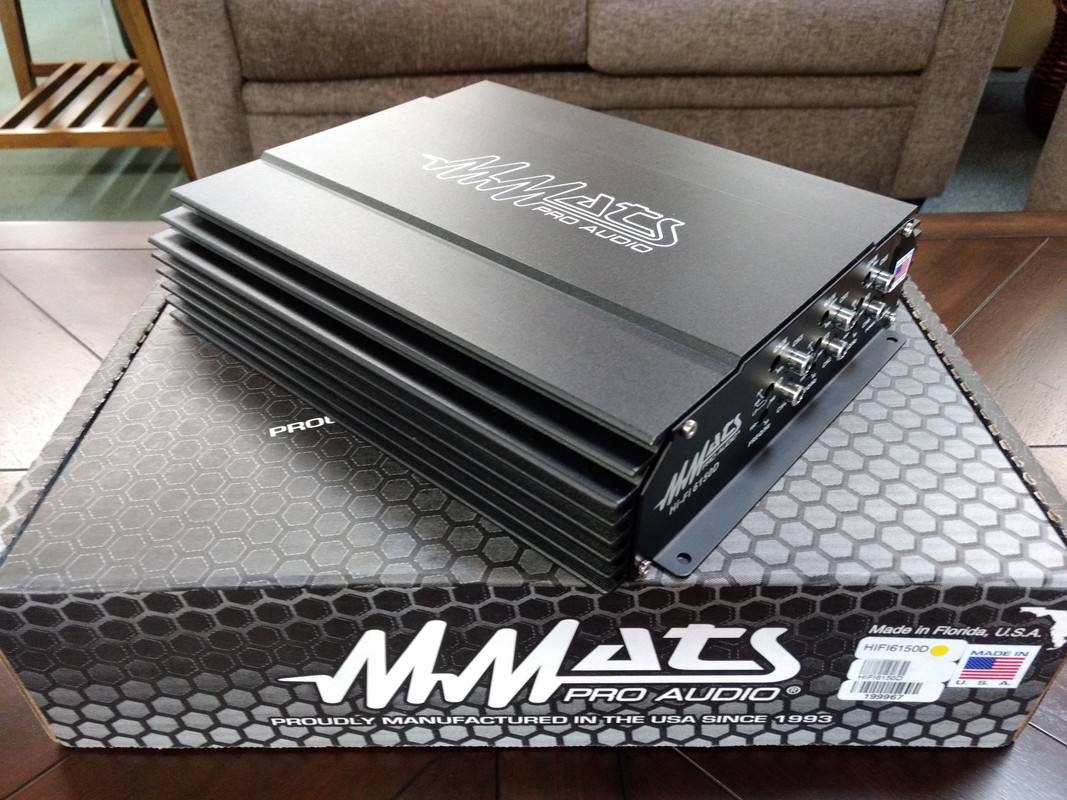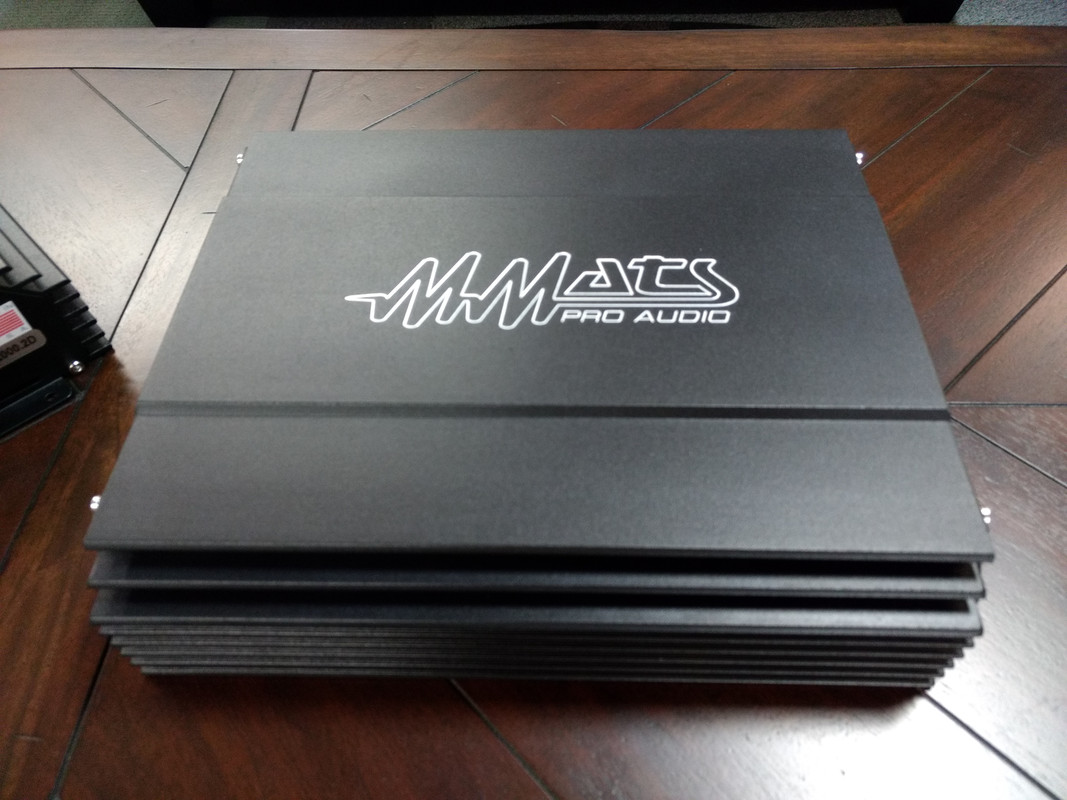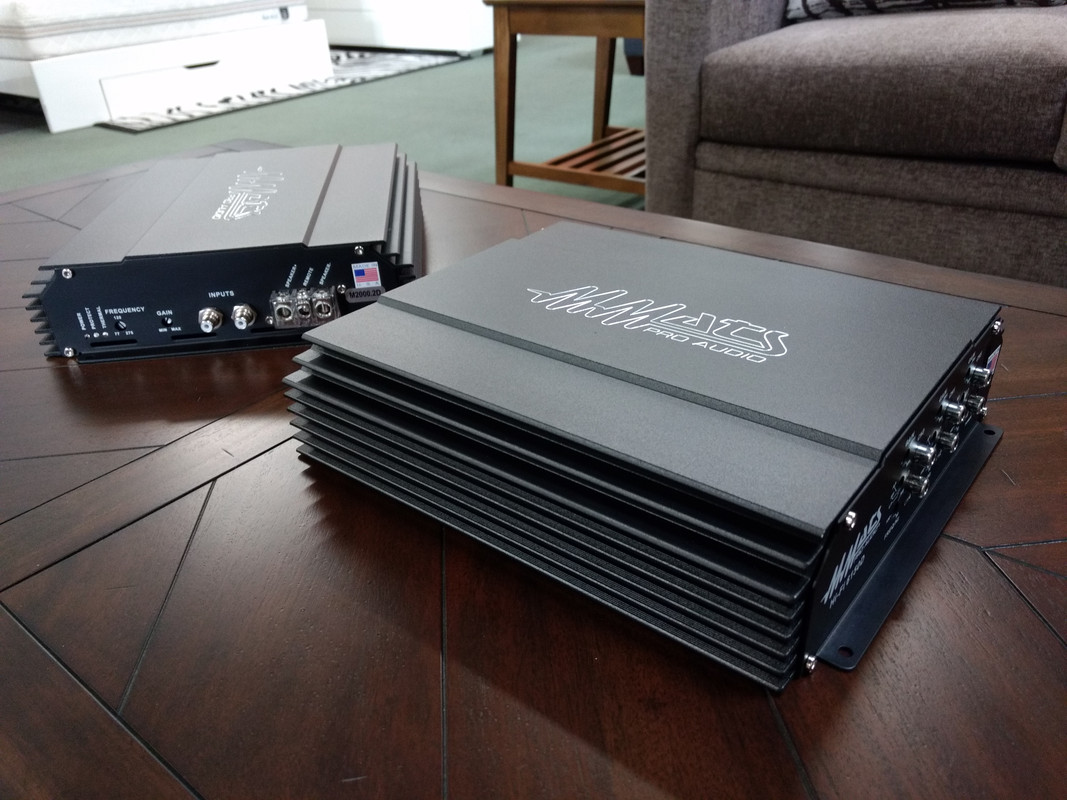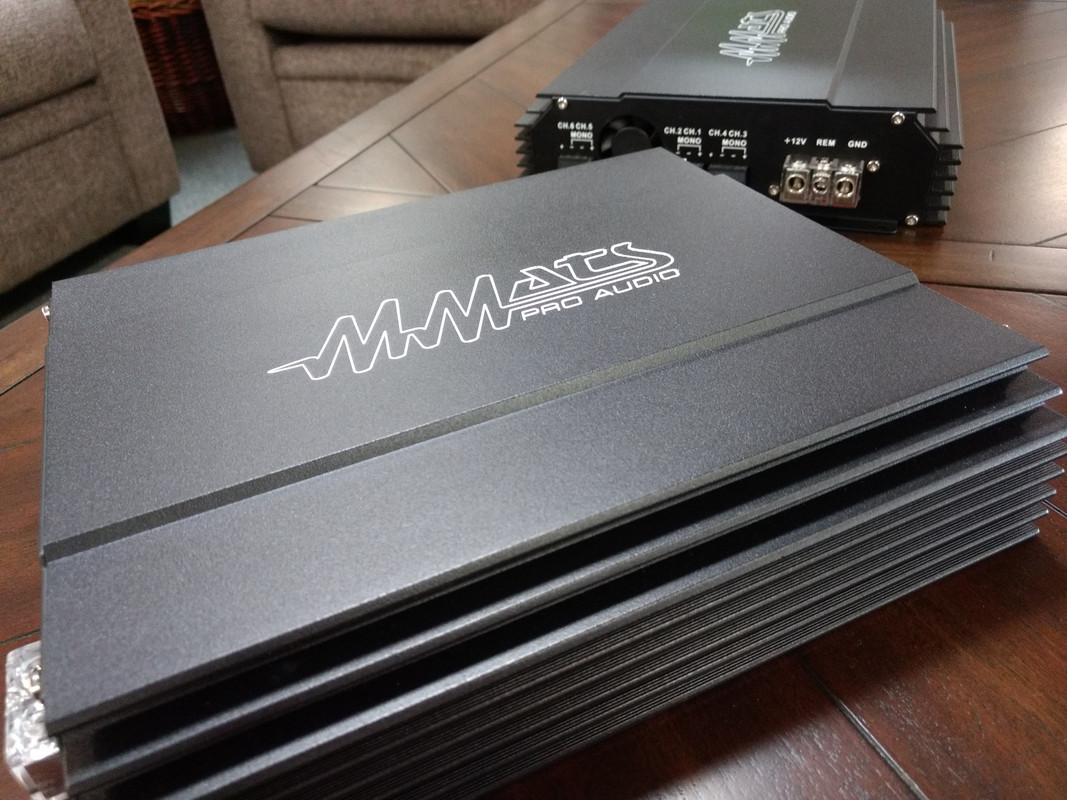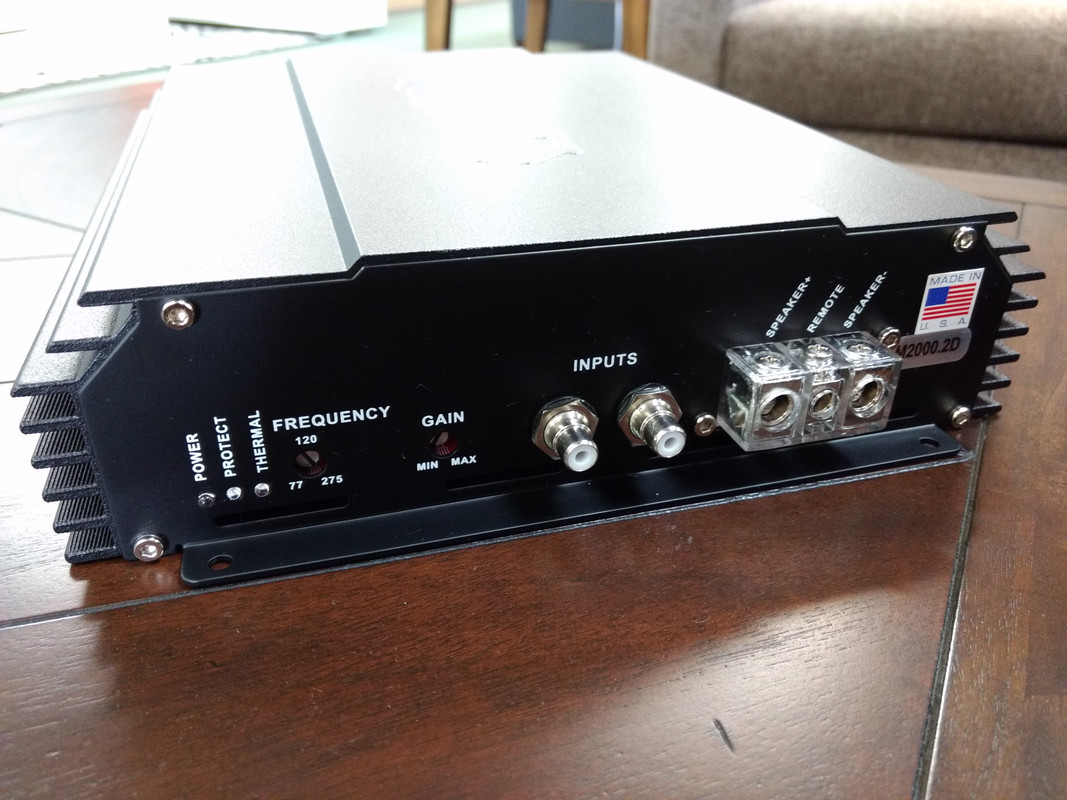 I have had multiple emails with the president of the company, David Thompson, and he has been very quick to respond and extremely helpful. He even had the SoCal Director of Sales contact me to offer his help if I were to need it and to makes sure that "I had a good experience ordering through my local dealer..."
So far I am very impressed with the company and I can't wait to get these amps installed!!!
Catalog PDF:
https://www.mmatsproaudio.com/wp-content/uploads/2017/03/MMats2017catalognewest.pdf