Discussion Starter
•
#1
•
Okay, so I am finally getting around to installing my stereo. I installed a system in my car, then decided I wanted more after joining this website. It's like a drug, I bought a whole bunch of equipment, and before installing that, I changed my mind and ending up buying more equipment. So now I am finally ready to install since I have some time coming up and I decided to do a log since I wanted to share with you guys and also get your input. So without further delay.......
The car:
2007 G35 Sedan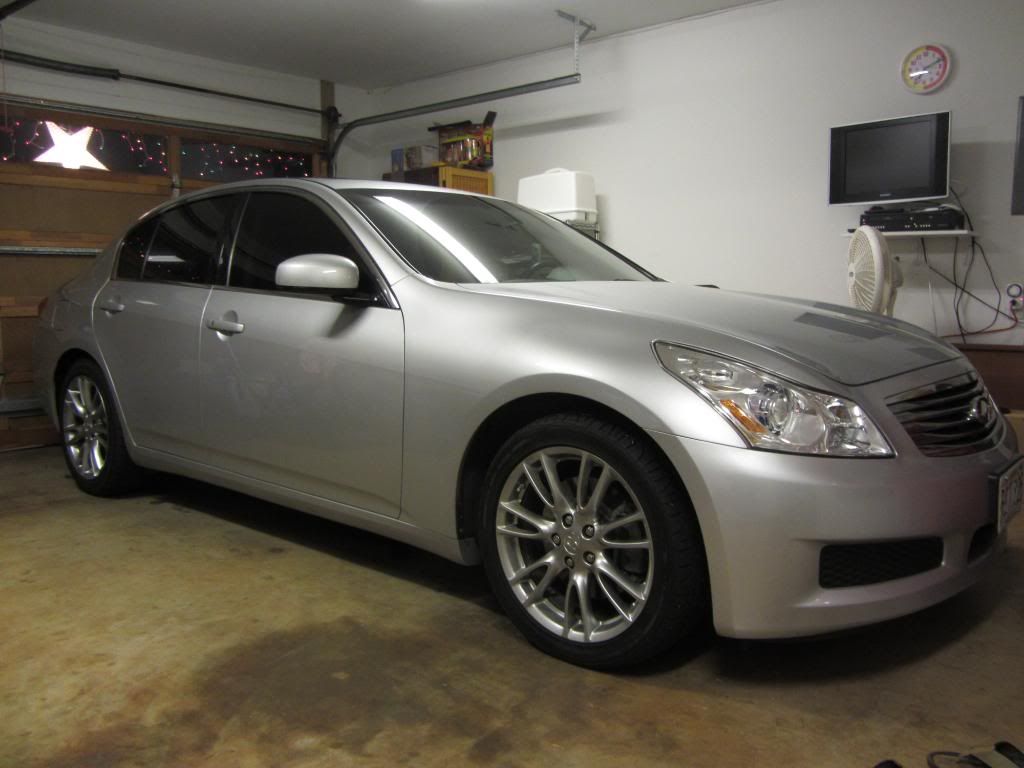 Current system:
Stock Non Nav Head Unit...wish I could change this out somehow but no kits were made for it yet.
3sixty.2
Rockford Fosgate 25 to Life Power 1000
Rainbow 6.5" SLC Comps running Passive up front
Some DLS coaxials for rear fill
12" Diamond TDX sub
Now I said I gathered up stuff...first I bought all this:
All Zapco amps Reference Series
1000.2 for sub
650.6 for 3 way active front
350.2 for rear
Then bought a 1000.4 for god knows what..just wanted it, would've fit it in somehow.
Audison bit one
Zapco Competition 6.5"s
Some Hybrid L3's
And other random stuff
All this time, I really wanted Zuki amps cause they were kind of unknown, especially here in Hawaii. I just had all that Zapco stuff already so I didn't want to tie up more money. About a week before installing, a member on here put up his 3 Zuki Eleets for sale. Needless to say I couldn't pass it up so I bought them. Sold of some Zapco stuff but I still have a few things left from that, maybe keeping it for nostalgia. Lol!
So as of today, this will be my install. Not changing....maybe...something always catches my eye.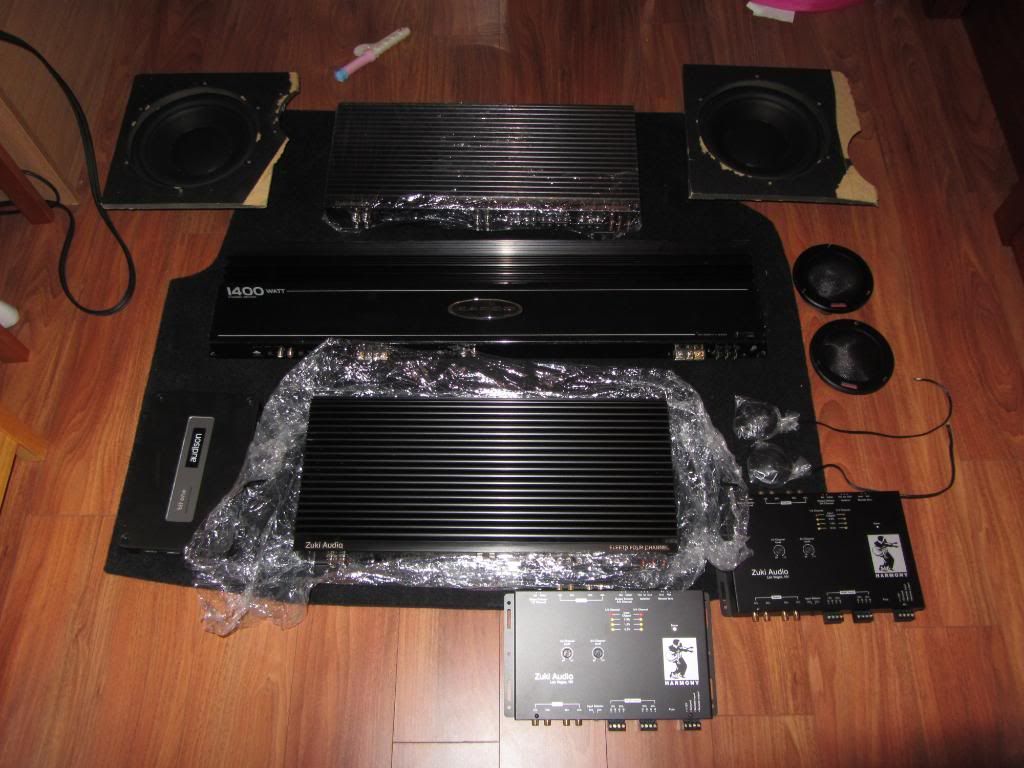 -Still rocking the stock Head Unit
-Audison Bit One
-2 Zuki Lne Drivers (only because I'm running stock Head and wanted a cleaner stronger signal..and I kind of fell in love with the Zuki brand)
-2 of the 3 Zuki Eleet 4's
-Zapco Reference 1000.2 for sub or could drastically downsize and use the 350.2 I have also.
-Front Stage: Zapco Reference KT6.25 Tweets
Dynaudio 142 Midranges
Dynaudio MW 180 for Mid Bass
-Rear fill: Rainbow SLC mids, or some Peerless SLS I have.
-Still deciding on the sub
The main goal I wanted was to have a stealth system so everything will be going in stock locations. Fortunately, the G35 has a 10" opening in the door from the stock system. In the pic, you can see the black carpeted board things are sitting on. I am planning a false floor in the trunk because I have kids and a stroller needs to fit in there sometimes. This was a must because the trunk in small as it is. I just used the stock trunk floor cover, traced it onto 1/2" Plywood, cut it out, carpeted it. Since it is OEM integration, I can just use the leads that went into the 3sixty.2 from the previous install. Just need to run an extra set of speaker wire from the front for my tweets. Power and ground are already there (0 gauge from previous install). Ah...almost forgot, here is the pic of the distribution block. Audison block, Power and Ground in one block....biggest distro block I have ever seen!!! Fits my needs for a clean install though.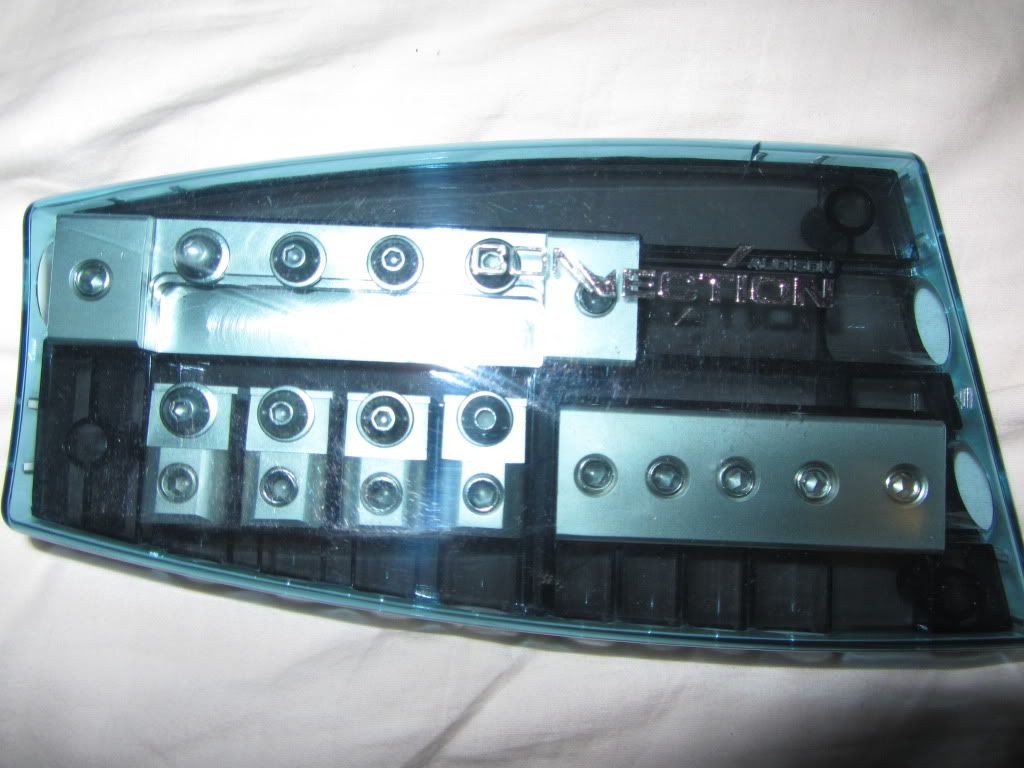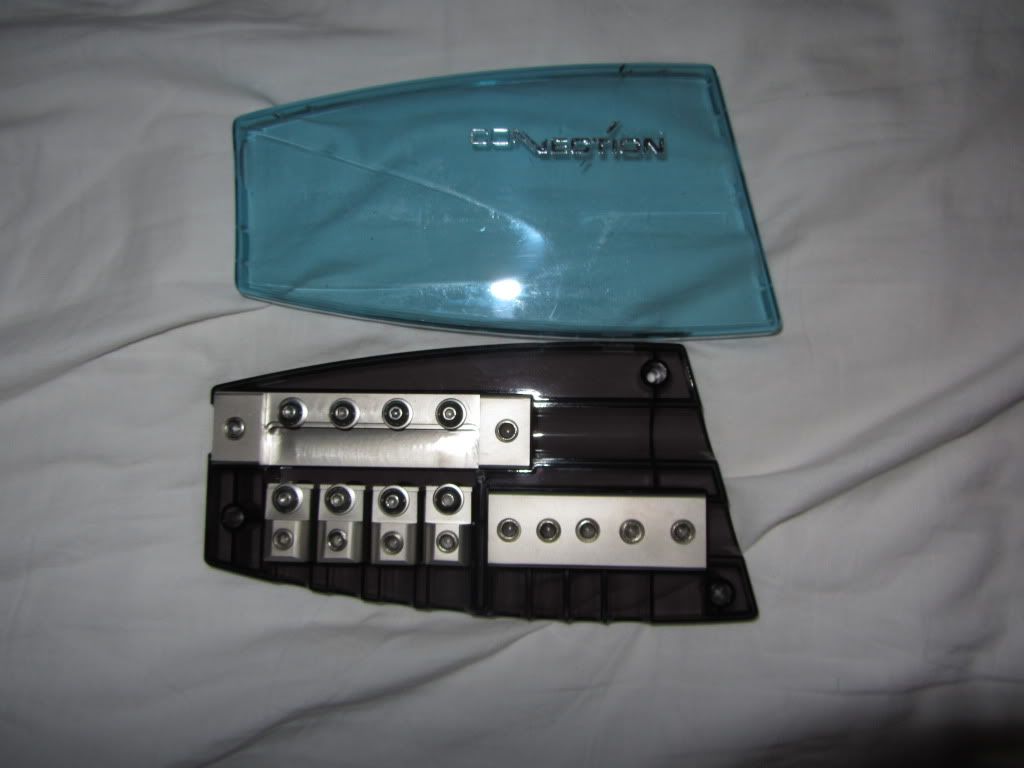 That's it for now. Any suggestions/comments, feel free to chime in. Will definitely need help with tuning later with crossover points but I'm here to learn.