Discussion Starter
·
#1
·
I'm not sure if this is the right section..
I live at my brother's house who's a little anal about things being clean and taking up less space, so I decided to build something that would take up less space and would help keep the garage free of sawdust.
This was something quick and easy on wheels so I can roll it out to the driveway and do my cuts.. I didn't do a cabinet style station because this way I can just use my blower and blast away all the sawdust from above and below out to the street for the city street sweeper to take care of.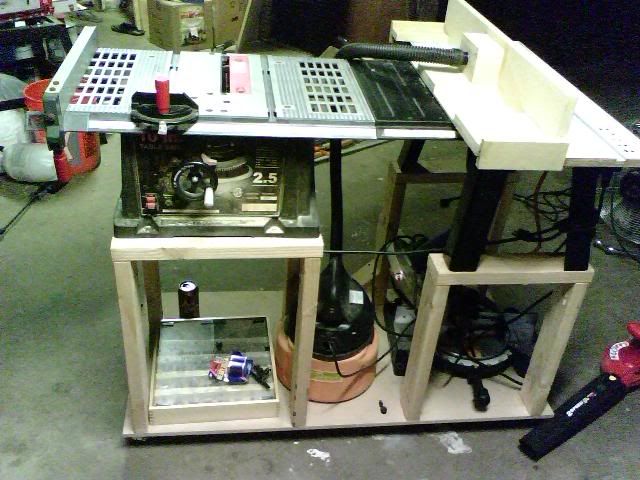 and more help for less sawdust: