Here is the install I have been planning for about a year. Only my KnuKoncepts power wire, accessories, and my homemade RCA's are not listed. The doors only have one layer of dampener on them. That's because the inner door is made of one solid piece of thick aluminum. The
only
hole is for the stock speaker location. I couldn't ask for a better sealed door location for my Extremis 6.4's. The interior door card when mounted leaves room for only one layer of dampener. The Tec planar tweets fit perfectly behind the stock sail panels. I have amazing imaging with the dash pods (pain in the arse to build and vinyl) housing my Trius mids. All vocals and instruments, including stand-up bass, is on top of the dash.
I am so happy with my equipment choices that I do not see myself changing anything out for a long, long time. Although I
may
try a TC2 sub instead in the future.
Whole system components
Alpine DVA-9860 with cd holder underneath
Trius dash pods with a peek at the Tec planar in the sail
Door with deadener
Close up of the Extremis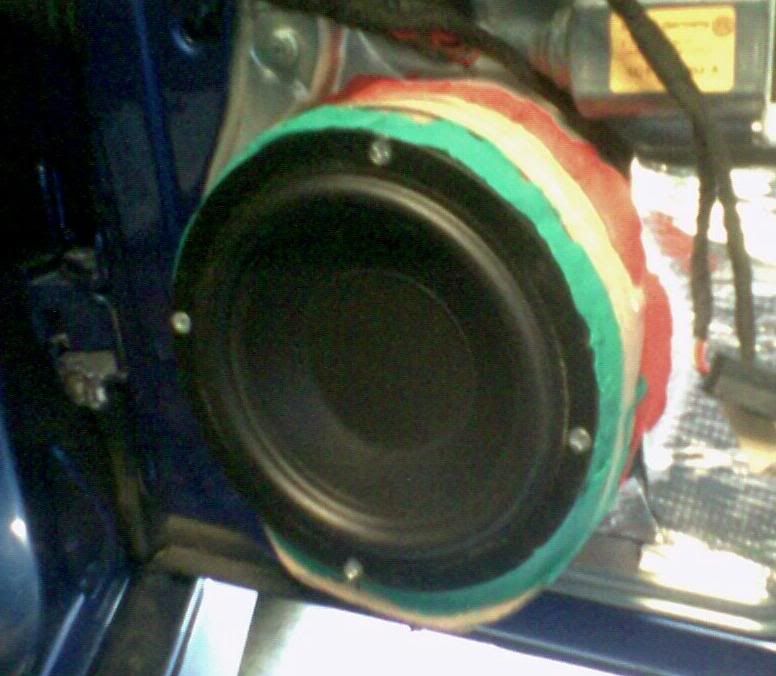 Rear hatch area with MBQuart QAA4250, H701, Xetec Gravity 4G600 and Seas Lotus 10" sub
My baby