Discussion Starter
·
#1
·
So last night I started the an install in my wife's 2005 civic sedan lx. The plan for the car is to have a pretty basic 2-way setup. Mids in the doors and tweeters in the pillars. Ultimately I look to have a pdx 4.100 or 4.150 powering the setup. All the processing will be done via the headunit: alpine 9815. The OEM radio is actually quite nice. It's a 6-disc cd/mp3 changer with an auxilary out. If I could afford to buy a cleansweep or 360.2 or h650 I'd probably go that route and keep this, but it's just not worth it literally. Plus, she actually likes the looks of the 9815 so it's not a big deal to her.
I started with the headunit as most do last night. The old one wasn't too hard to take out, but the trim ring around the gear shift was a bear to pry out with my hands. Then it was a few simple clips and 2 bolts, and the radio is out. I bought a metra dash kit for it, but I'm now searching instead for the OEM pocket for a much more OEM look. I also wanted to use the stock bolts to hold the radio much more securely in the dash.
Here's where the fun starts... After I put the cd player in I went out to her car to put the radio in the dash. Left the keys and faceplate on the counter to come back and get. On my way out I shut the door behind me... Which was already locked on the knob. *DOH* My wife was at work, my cellphone was inside and I had no house key hidden outside. I had to borrow my neighbor's phone to call my mom so that she could come let me in my house (she keeps a key to my house in case we need someone to let the dogs out). While I'm waiting for my mom, my dogs start barking at me. Then the dreaded happens... They go get one of Lindsey's flip-flops and start chewing on it. I'm outside my house yelling at my dogs, they're looking out the window confused b/c they can't see me through the blinds and they're just going to town on her shoe.
Finally I got back inside the house and called it quits. Today I plan to route the remote turn on and RCA's to under the passenger's seat where I'll place the amp. That way I won't have to go back and do it again. I also might go ahead and run speaker wire from the seat to the doors.
Anyway, here's some pictures of last night's install: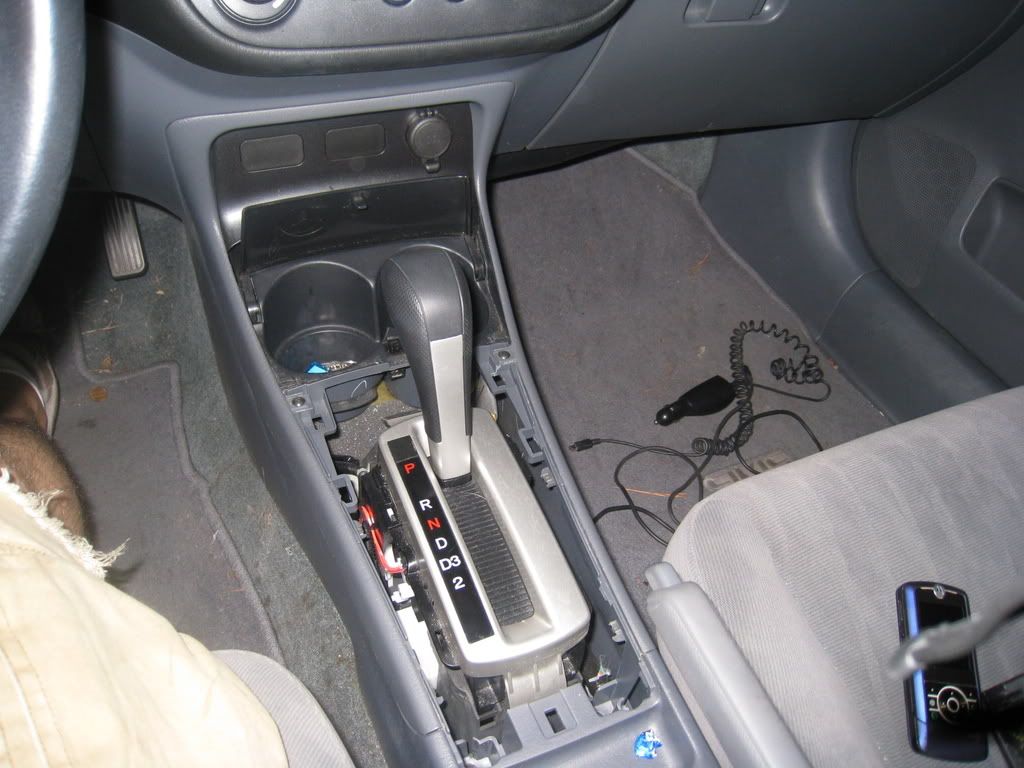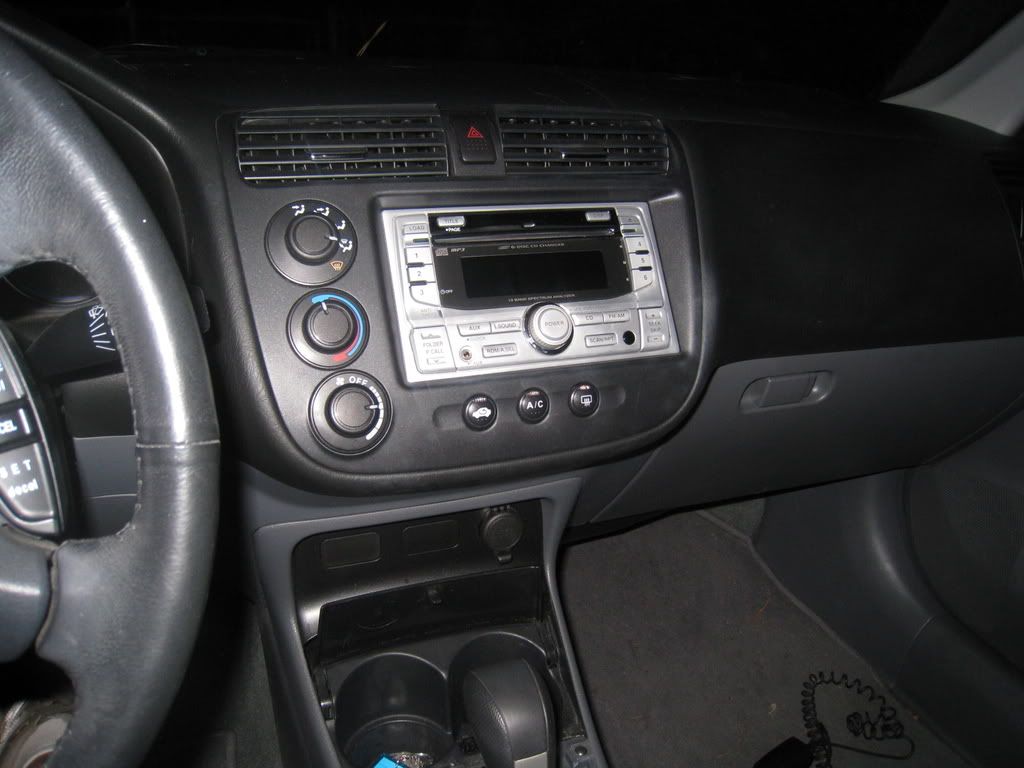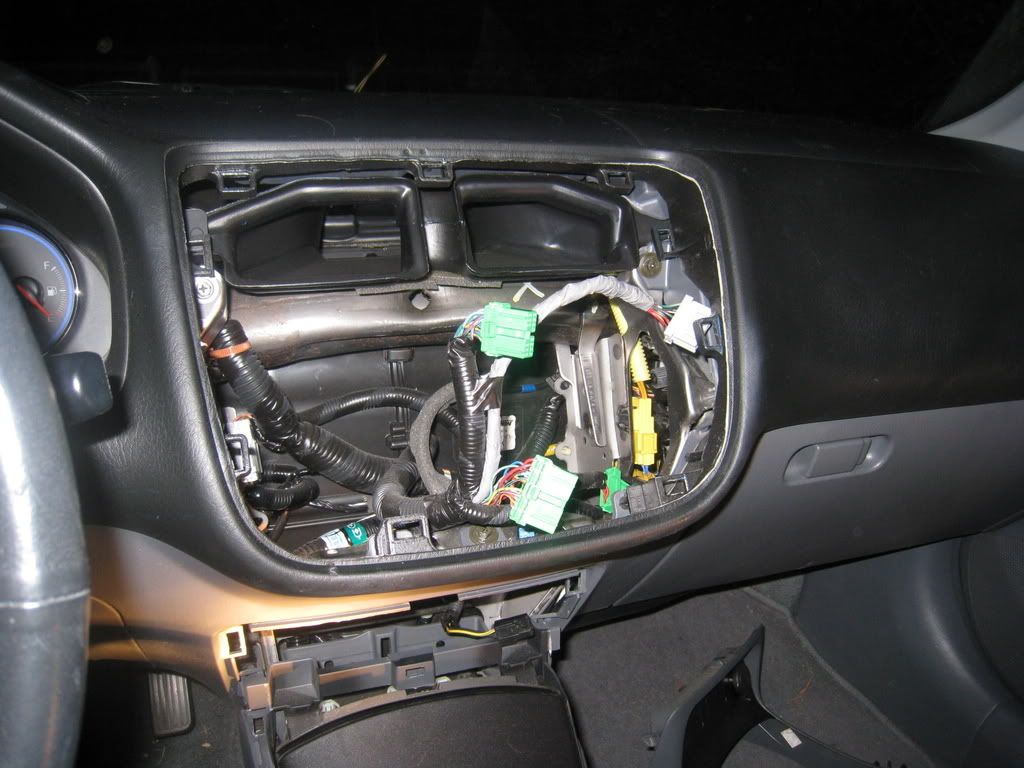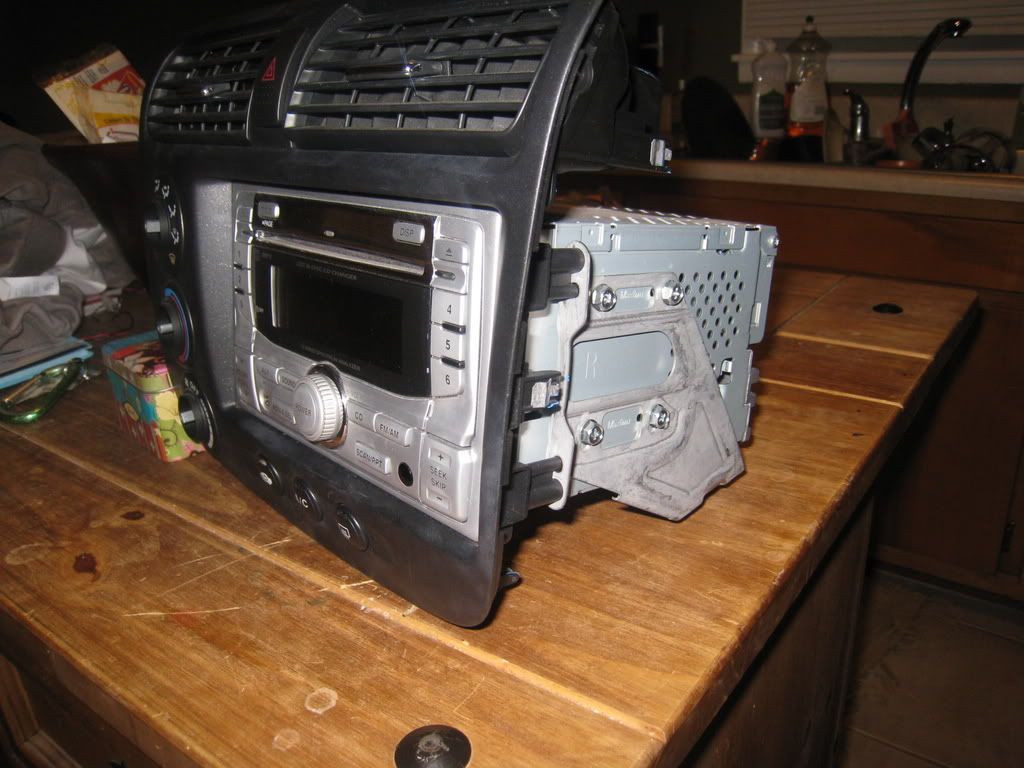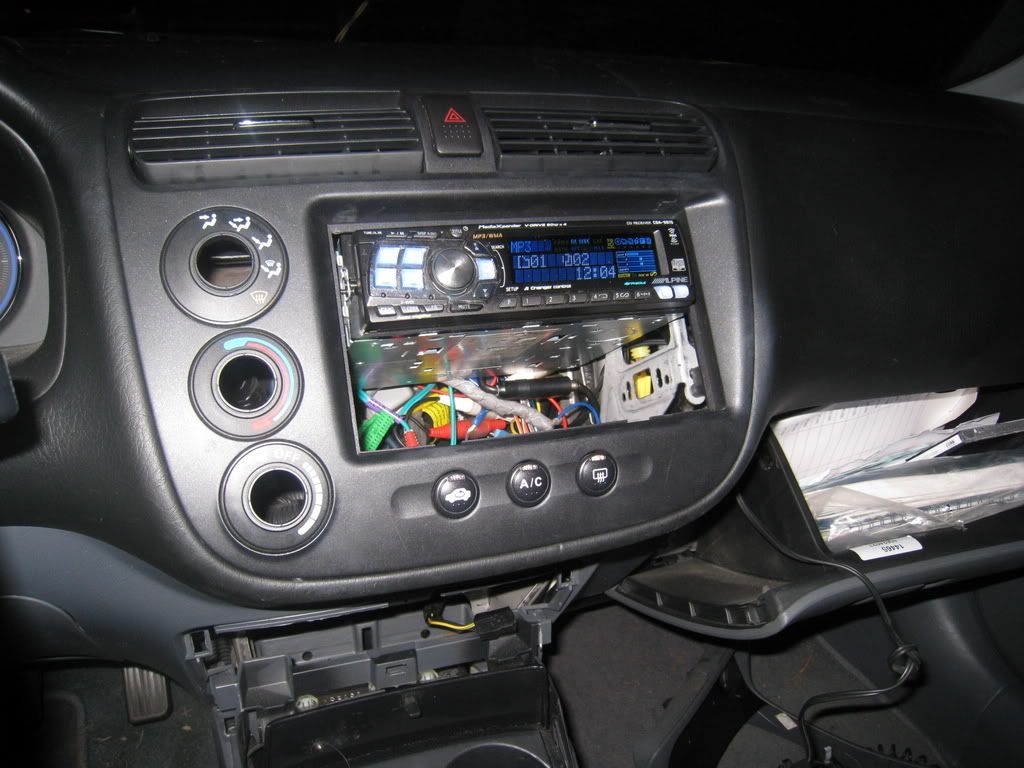 If anyone happens to have an OEM pocket for a 7th gen civic, lmk. I'd be interested in it.
I also need a trim ring for alpine h/u since this one didn't come with it.