Discussion Starter
·
#1
·
Hi all,
I was hoping ya'll might give me some ideas on how to go about what I need here...
i'm woring on my IB baffle, doing it double thick, and I need to figure out a good way to get things to fit nice around the wheel wells...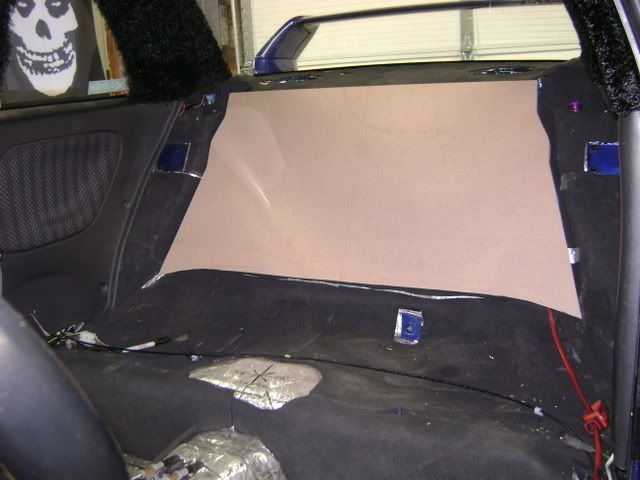 I've thought about trying to trim the MDF to fit really nice, but I can see WAY to much work, only to have parts so thin, I'd constantly worry about is flaking like MDF loves to do...
I know the pic is hard to make out, i'll get better tonight...
I was also thinking about glassing over the wheel well and using those parts and simply attaching them to the baffle, so it all goes in in one peice.. I don't have any resin currently though... I need to make a purchase..
I also need to intigrate into the rear deck.... And around the rear roll cage mounts (which i'll have to cut the side panels anyway to do..
Can anyone give me some pointers of how to make this go a bit easier?