Discussion Starter
·
#1
·
This is my 2006 Mercury Milan. I pretty much love this car. Minimalist Milan is my attempt at a witty title and it sums up my approach to the system. The equipment I have has been accumulated over my 15 or so years in car audio. It has all seen at least 2 cars, some of it 3.
Equipment List:
Head unit - factory 6 CD in-dash MP3
Front stage - Diamond Audio M661 6.5" component set (passive)
Rear fill - Alpine 5x7 Type S coaxials (faded down to nearly nothing)
Sub - Diamond Audio M5 12" SVC
Amp for front - PPI PC 275 (hi-level to RCA inputs)
Sub amp - Alpine MRV-T757
The car:
I am working on this as time allows. The plan is to install the front stage first. Then the wiring, the amps, and finally build the fiberglass sub box for the trunk. I have no timeline on how long all this is going to take me and I have set no deadline, this may not be a good thing. I have had the car since August of last year and just got around to installing the front stage.
Here is what Ford/Visteon put in the front doors, 5x7 component set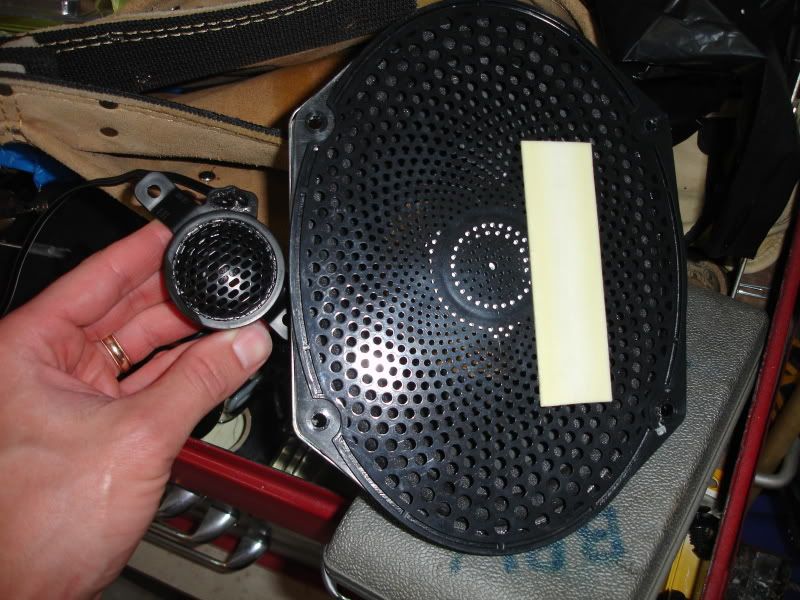 the woofer and crossover. The woofer is a shallow mount variety compared to the rear door speaker can't really figure out why because there is a ton of room behind them.
The new speakers going in their place Diamond M661 from 2000 or '01 I think.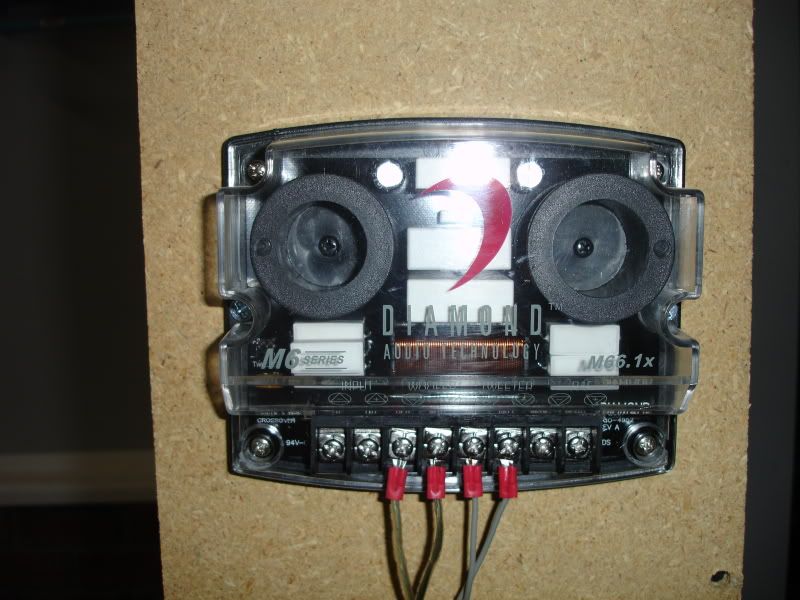 I'll post more tomorrow when I get more time.
I am open to any and all suggestions here. I want to do this install "Right the first time" and I know there is a lot of knowledge here on this forum.
Thanks for looking :cheesy: