Discussion Starter
·
#1
·
Old School Orion XTR2250 "The Beast" Amplifier for sale; ironically, this amplifier is actually a beast. lol. This is Orion in all their old-school-goodness. This is the high-voltage version of the HCCA-2100.
Here is a link to the manual:
Here are the specs:
Power: 250W x 2ch @ 4ohm on 12V battery [rated]
500W x 2ch @ 2ohm on 12V battery [rated]
1000W x 1ch @ 4ohm on 12V battery [rated]
THD: 0.03%
Slew Rate: >30 Volts per microseccond
Output Damping: >200
S/N w/balanced input: 100dB
Power Bandwidth: 6Hz to 1000kHz +/- 5dB
Full Power: 120A
PRICES: Obviously, I will entertain REASONABLE offers, low-balls will be... not
XTR2250 - $450
Here are the pictures: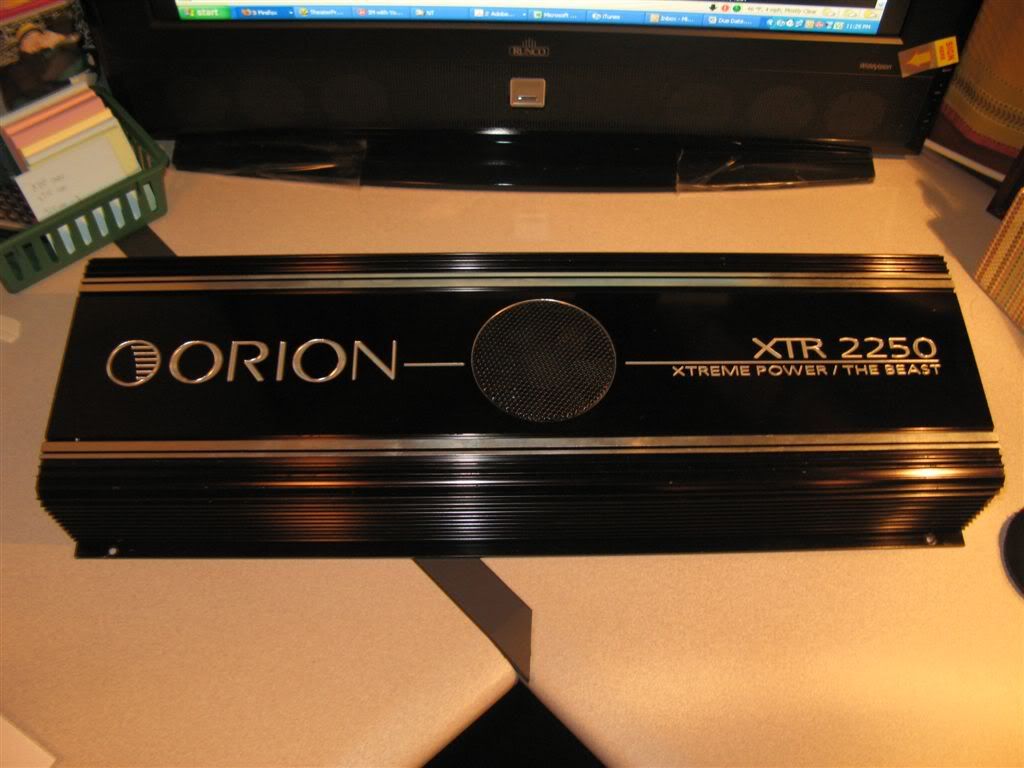 By the way, I am not going back and putting a stupid piece of paper with my name on it, if you don't believe i own this amp... I really don't care, because I do (as well as the other Orion amps I'm selling). I just forgot to make a magic piece of paper with my name on it for before I took the pictures, ooops, and oh well. If you'd like to check on my history PM me and i will give you credentials and referrals, I'm assuming that I've been on here long enough, and made enough purchases to be taken seriously and not be low-balled and treated as a newb.
thanks for looking.