Discussion Starter
•
#1
•
Over on Facebook there was a discussion about anemic midbass.
Facebook isn't a great forum for technical discussion, there's not enough space to post a proper reply. So here goes:
When two sources of sound are one quarter wavelength apart, they'll reinforce each other, and when they're half a wavelength apart, they'll nullify each other. This is how transmission lines work; basically we separate the front and the back wave by one quarter wavelength, to make it louder
at one narrow band of frequencies.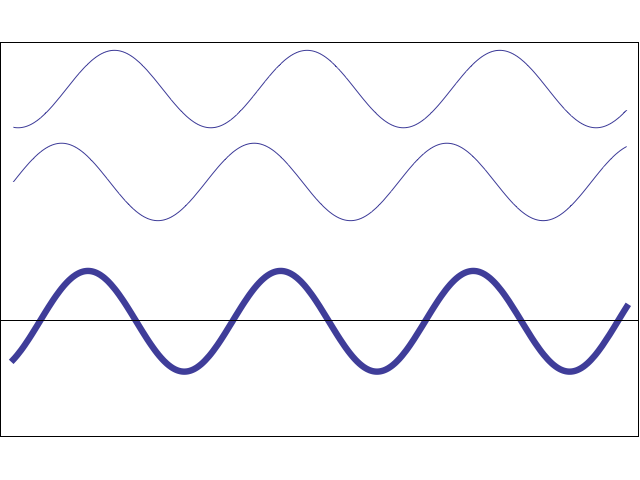 Here's an example of this in action.
A typical sedan is about six feet wide, and the cabin is about 54" wide, or 1.37 meters wide.
The width of the cabin leads to two critical frequencies:
At 63hz and below, the two midbasses will reinforce each other.
At 126Hz, the two midbasses will be out-of-phase.
IE, the sound from your LEFT midbass radiates to the right side of the car, and when it arrives at the right side, the RIGHT midbass is 100% out of phase with the wavefront radiated from the LEFT, and vice versa.
A typical midbass is high passed at 80Hz, so this means that your midbass has a big ol' null right where you'd want it the least, at the very bottom of it's bandwidth.
Note that this isn't an "all or nothing" thing. It's not like we have a suckout that's super narrow at 126hz. It basically means that our left and our right midbass will
augment
each other as the two approach 63hz, but as you travel an octave higher, they'll interfere with each other.
One thing that's a bummer about waves, is that when two waves augment each other you get 6dB more output, but when they interfere with each other you get a null. IE,
destructive interference is a way WAY bigger problem than constructive interference.
With destructive interference, you can potentially have no output whatsoever at a given frequency. Of course, in the real world, that rarely happens. But you WILL see dips that can be as big as 10-15dB.
If you've ever wondered why those speakers you have on your desk have nice midbass and they're tiny, while the speakers in your car are twice as big and aren't as punchy, the answer is geometric.
On top of all that, we also have cabin gain kicking in at around the same frequency. (I'll get into cabin gain in the next post.)