Discussion Starter
·
#1
·
Here is a project that I have been working on for a while. It is an open baffle "hybrid" two-way design. Open baffle part is an 8" fullrange driver, there is also a 12" sub in a sealed down firing cabinet. The sonic characteristics of this design, after alot of experimenting and modeling, is incredible. The sound stage is massive. Much wider and deeper than the speakers are placed. The stage is also very focused and dimensional. It has layered depth like very few systems I have ever heard. These speakers make the room itself disappear. Bla bla bla......here is the build.
Here is a 3D model of the finished product.
Onto the construction.
A pile of CNC cut parts to be assembled.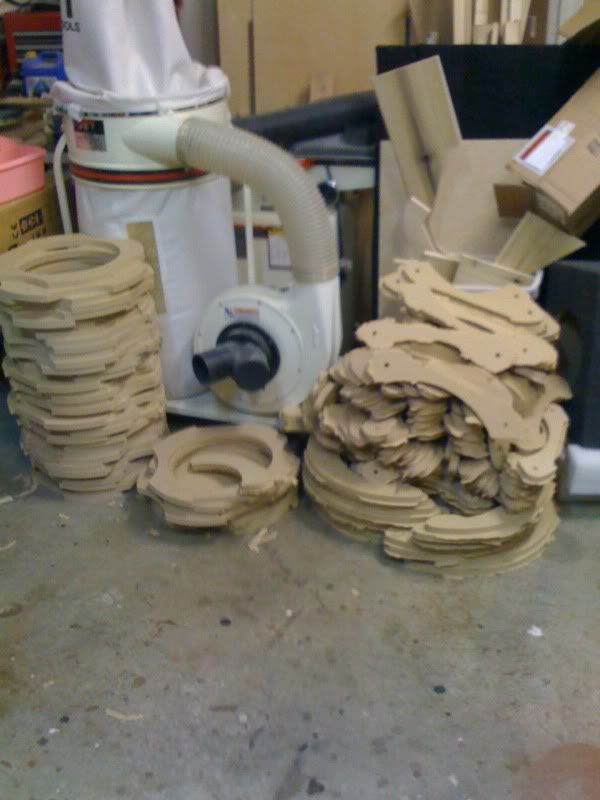 First the sub. It is made up of 3/4"MDF layers. The wall thickness of the cabinet ranges from 1"-3 1/2" thick. Very STOUT.
Now for gluing, stacking, and clamping......
Here is the sub cabinet.....minus the two layers that will make up the top.
Same process for the tower.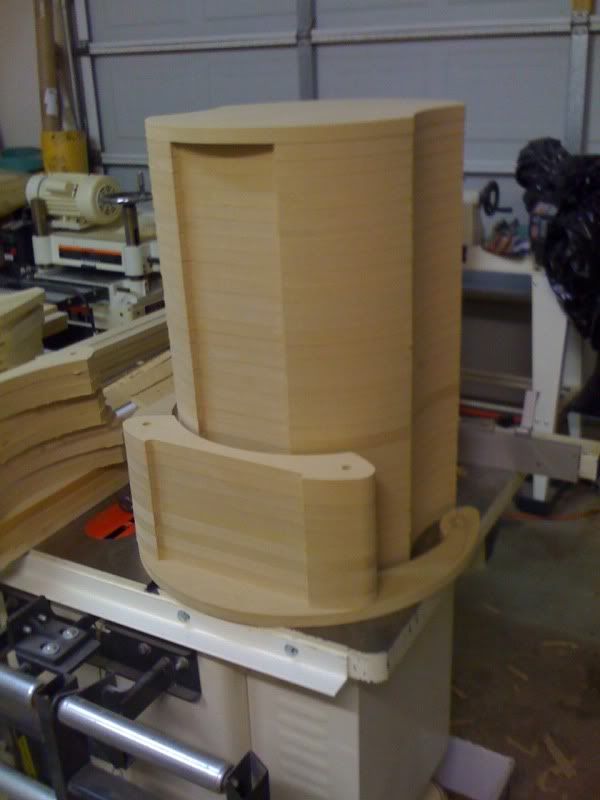 Here is one sub and one tower glued together and ready for sanding then fiberglass.
Here with the insert in place. The insert will eventually have an exotic veneer applied.
Now for the sanding......